Sneak Peek: Inside Philadelphia Magazine's November Issue
Our latest issue drops this week. In it, learn the steps Philly must take to address climate change.
---
The November issue of Philadelphia magazine is on its way to mailboxes right now, and it's bursting with content that gets at the heart of life in the region right now. Here are the big stories that print subscribers will get to read before anyone else:
---
What Can a City Do About Climate Change? A whole lot, actually. Staff writers David Murrell and Claire Sasko reveal the 10 ways Philadelphia should prepare themselves for the inevitable — before it's too late.
---
Making a Scene: A talented new crop of tastemakers stands out locally thanks to their up-front personalities, signature aesthetics and local followers. Writer Emily Goulet introduces us to nine women who are influencing the way Philly looks — and is seen — right now.
---
The Pastor: Bill Golderer — preacher at Arch Street Presbyterian, founder of Broad Street Ministry, new head of our United Way — has many gifts, writes Christine Speer Lejeune. But is he gifted enough to pull off a Marshall Plan to end poverty in this city?
---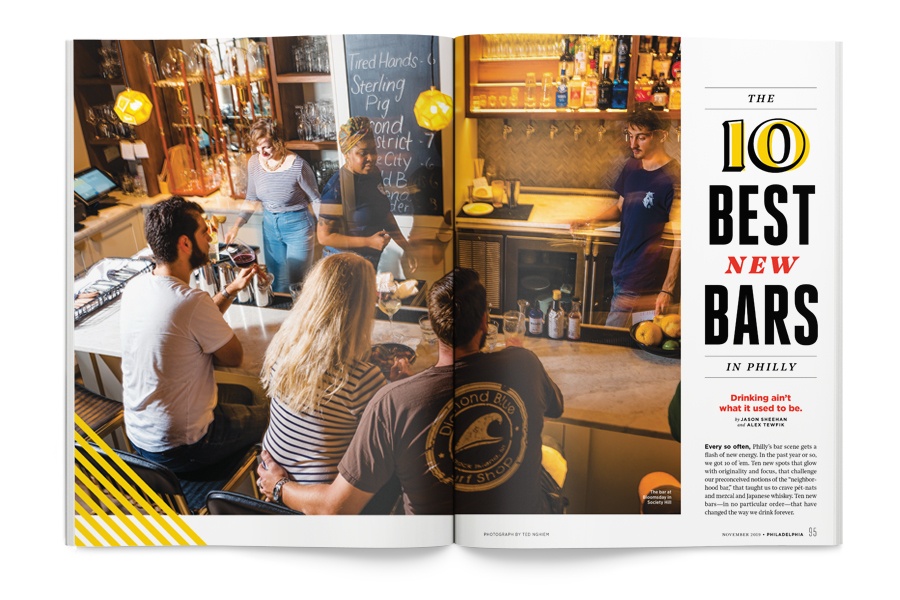 The 10 Best New Bars: Drinking ain't what it used to be. Food editor Alex Tewfik and critic Jason Sheehan share where you should be doing it, from all-day brewpubs to a faux izakaya to a mad scientist's den.
---
That's just the tip of the iceberg. Subscribe now and we'll start you off with the November issue.
---