First Look: River Twice Opens in East Passyunk
A modern American BYO from a James Beard-nominated chef with ties to the city lands in South Philly.
---
After a summer spent updating the old Izumi space in East Passyunk, Randy and Amanda Rucker will open their modern American BYO on Thursday, October 10th. Randy has cooked in Texas, California, and New England, always focusing on locally grown and foraged products. Amanda, who has a background in sustainable design, is from Philadelphia.
Randy, who was nominated for a James Beard Award in the Best Chef Southwest category in 2011, stays true to his his southern heritage throughout the menu while focusing on dishes and ingredients with roots in the mid-Atlantic. In developing the menu, the team was focused on showcasing excellent products from farmers and producers in the mid-Atlantic region.
The menu includes nods to Japan with a blue crab chawanmushi (a savory egg custard), France, with ducks farmed in Bucks County, and the Pennsylvania Dutch, with a Dutch baby topped with trout roe.
Amanda's background in sustainable design inspired the couple to create a space that draws connections with the restaurant's focus on local products. Much of the decor and furnishings were done by Philly-based artisans, including the white oak front door, the lights above the bar, and the barstools and tables. The couple says their goal is to create a restaurant that celebrates the region through familiar flavor presented in unexpected ways.
The restaurant will be open Sunday and Tuesday through Thursday 5 p.m. to 10 p.m. and Friday and Saturday until 11 p.m. Reservations are now available on Resy. The restaurant is located at 1601 East Passyunk Avenue. Scroll down for a first look at the space and the menu.
The space
The menu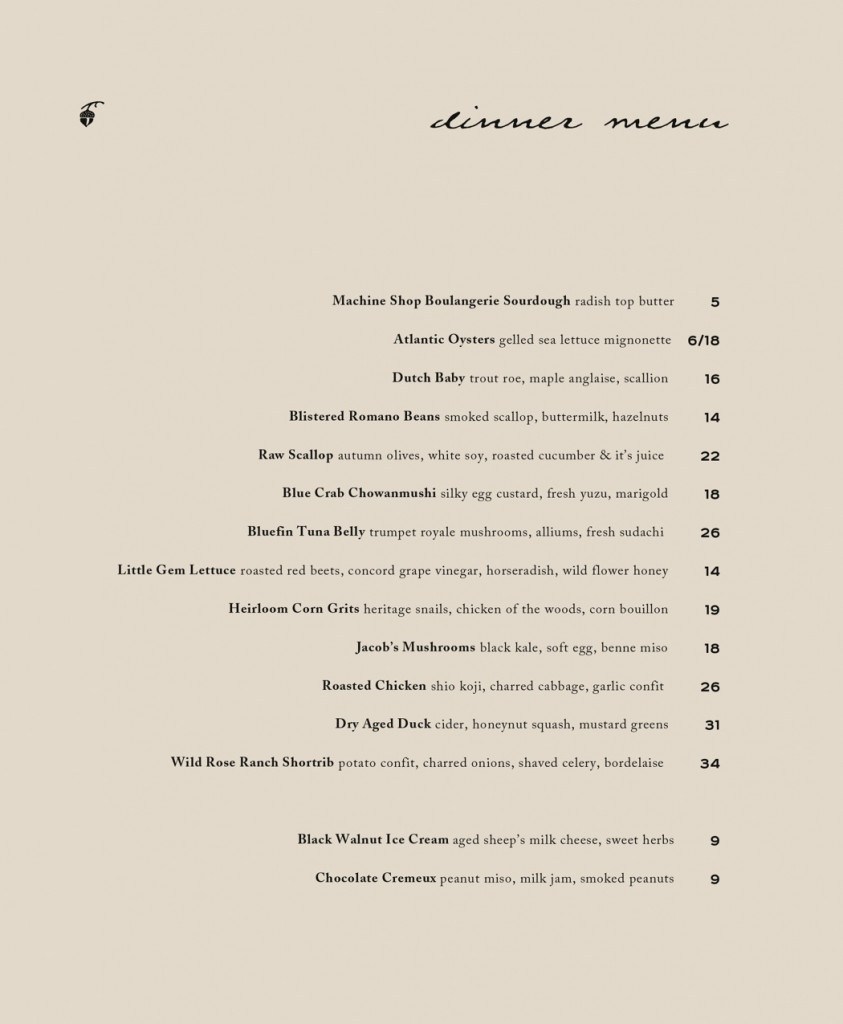 ---