60 Outraged Google Reviews of Philly's Landmarks and Cultural Treasures
Featuring the disappointing Liberty Bell, the forgettable LOVE Park sign, and the Magic Gardens, where you basically pay to see trash.
---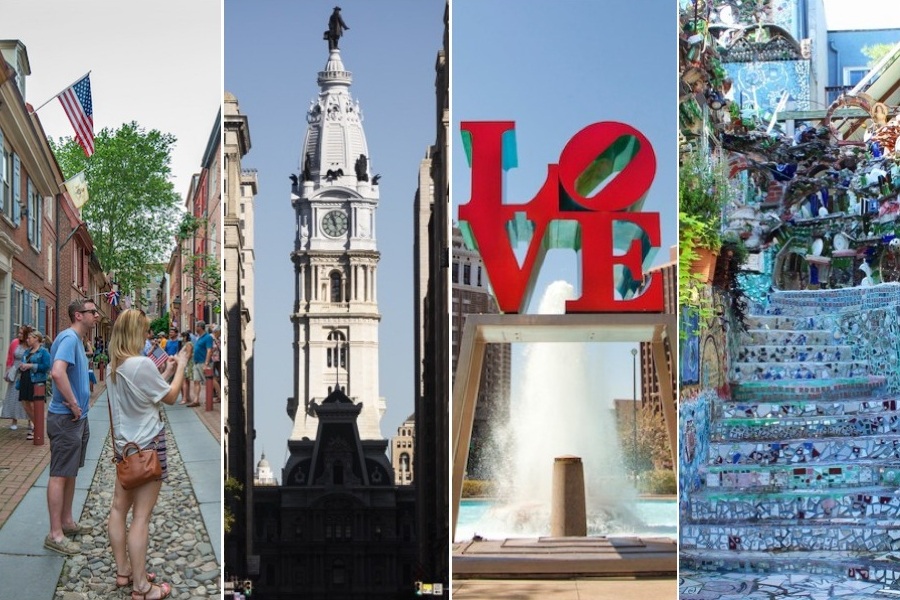 Ah, Philadelphia: the birthplace of our nation. Rich with history. Lots of cobblestone streets.
To those who appreciate such things, our city abounds with cultural and historical treasures. Even a casual stroll or chore-run in Old City practically feels like a walking tour devoted to our founding fathers. But to others, the sites we cherish (our beloved Liberty Bell, Independence Hall, or the slightly more modern Reading Terminal Market or LOVE Park sign) are just … meh. Really, they're just another place to say you've visited, checked off your list … reviewed on Google.
We present to you — without comment — the most disappointed, cranky, blasé, and downright outraged Google reviews of Philly landmarks and treasures. Because while all of our city's favorite places hold significant cultural weight (to us, at least), they're also, amusingly, subject to trivial critique from unenthused pretzel- and cheesesteak-toting tourists.
Let's begin with the Liberty Bell, shall we?
The Liberty Bell
Significance: "One of history's most famous symbols of freedom and justice"
Google Consensus: 4.5 stars, 9,008 reviews
Most Recent One-Star Review: March 23rd







---
LOVE Park
Significance: Home to Robert Indiana's iconic LOVE statue
Google Consensus: 4.4 stars, 4,139 reviews
Most Recent One-Star Review: March 27th






---
Independence Hall
Significance: Where our founding fathers debated the Declaration of Independence and the United States Constitution
Google Consensus: 4.7 stars, 1,432 reviews
Most Recent One-Star Review: A month ago


---
The Mütter Museum
Significance: "America's finest museum of medical history"
Google Consensus: 4.6 stars, 2,410 reviews
Most Recent One-Star Review: A month ago
---
Reading Terminal Market
Significance: One of the oldest and largest public markets in the U.S.
Google Consensus: 4.7 stars, 18,196 reviews
Most Recent One-Star Review: Two weeks ago

---
Magic Gardens
Significance: A "mosaicked visionary art environment"
Google Consensus: 4.6 stars, 1,847 reviews
Most Recent One-Star Review: Seven months ago


---
City Hall
Significance: The largest municipal building in the nation, once referred to by poet Walt Whitman as "a majestic and lovely show there in the moonlight … silent, weird, beautiful"
Google Consensus: 4.5 stars, 457 reviews
Most Recent One-Star Review: A month ago

---
Elfreth's Alley
Significance: One of the nation's oldest residential streets
Google Consensus: 4.6 stars, 1,776 reviews
Most Recent One-Star Review: A week ago

---
Shofuso Japanese House and Garden
Significance: The third-ranked Japanese Garden in North America
Google Consensus: 4.6 stars, 490 reviews
Most Recent One-Star Review: Five months ago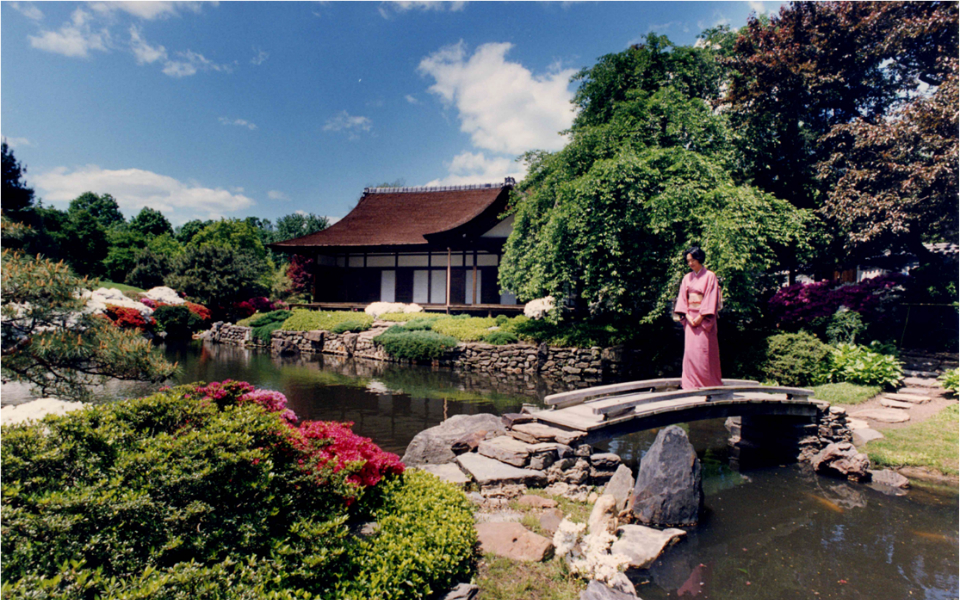 ---
Philadelphia Museum of Art
Significance: One of the largest art museums in the country, founded during the nation's first centennial in 1876. Moved in 1928 to its current building, which was chiefly designed by prominent architect Julian Abele, the first African American graduate of the University of Pennsylvania's architecture school.
Google Consensus: 4.7 stars, 7,667 reviews
Most Recent One-Star Review: A month ago
---
The Rocky Statue (and the Art Museum Steps)
Significance: Needs no introduction
Google Consensus: 4.6 stars, 558 reviews
Most Recent One-Star Review: Six month ago

---