You Can Now Own Frank Rizzo's Nightstick, Rolodex — and House
A Frank Rizzo estate sale has been announced, featuring nearly 700 items. Here are our favorite pieces.
---
Here in Philadelphia, there are basically two types of people: those who hold Frank Rizzo in the highest esteem, and there are those who consider Frank Rizzo a homophobic, bigoted despot. Well, the first group will want to know that a Frank Rizzo estate sale has been announced, and you can buy all sorts of items from the controversial mayor's Chestnut Hill home at 8919 Crefeld Street.
But before we get to some of the wonderful, whimsical, and weird items from nearly 700 listed in the Frank Rizzo estate sale, we should also mention that the home itself is on the market. You can live in the same home that Rizzo lived in with his wife, who died in May, for $1.7 million.
As for the Frank Rizzo estate sale, it is scheduled for November 23rd through the 25th, but John Romani, the broker for the sale from Main Line firm Sales by Helen, says you might want to come on the early side.
"We do a lot of sales for athletes and celebrities," Romani explains. "Some of them get 500 people. We're anticipating a huge crowd for this one. In fact, we even hired a food truck to be there. Meatball sandwiches. Figured might as well make it Italian."
The full descriptions and prices for the items won't be released until the week of the sale, but Romani says there will be plenty of standard household items and trinkets in the $5 to $25 range, while some of Frank Rizzo's very personal items (Romani won't say which) will be priced at several thousand dollars.
Here are some of our favorite items in the Frank Rizzo estate sale. You can see the full catalog here.
Depictions of Frank Rizzo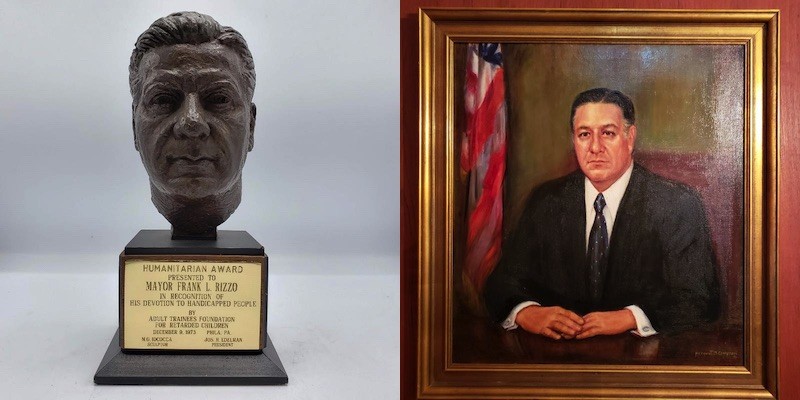 Most of us just have family photos of ourselves. But at the Frank Rizzo estate sale, you will find Frank Rizzo art. For starters: this bust presented to him in 1973 as a humanitarian award by the "Adult Trainees Foundation for Retarded Children." And who wouldn't want a foreboding portrait of Frank Rizzo in their living room?
Frank Rizzo's Religious Stuff

You'll be the talk of your parish if you show up to mass with a copy of the bible presented to Frank Rizzo by the Gideons — those people who put bibles in hotel room drawers. But you could do even better: a two-inch-square piece of the red carpet that Pope John Paul II walked across at Philadelphia International Airport in 1979.
Frank Rizzo's Gun Stuff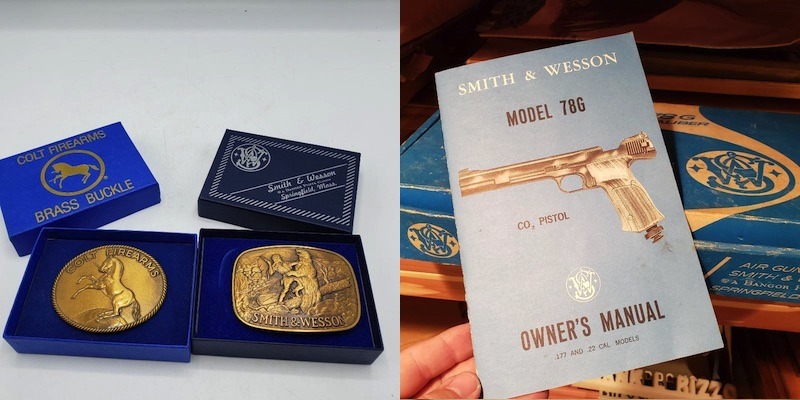 Who's the coolest person at the gun range now? On the left: brass belt buckles bearing the Colt Firearms and Smith & Wesson brands. On the right: an owner's manual for a Smith & Wesson Model 78G CO2 pistol from the 1970s.
Frank Rizzo's Nightstick

Now, we think it's pretty safe to guess that this isn't the same nightstick that Frank Rizzo infamously had tucked into his tuxedo, but still: Talk about a conversation piece!
A "Recall Rizzo" Political Cartoon

During Frank Rizzo's second mayoral campaign in 1975, he said he would hold the line on taxes. After he won, though, he raised them, leading to a "Recall Rizzo" campaign.
The effort showed initial signs of success, but on September 30th, 1976, the Pennsylvania Supreme Court ruled against it. A few days later, Philadelphia Daily News political cartoonist Rob Lawlor published a cartoon showing a "Recall Rizzo" activist jumping off the Henry Avenue Bridge, soon to be followed by members of the press and then liberals. There's some joke here about history repeating itself …
Tools Used to Create a Statue that Frank Rizzo Hated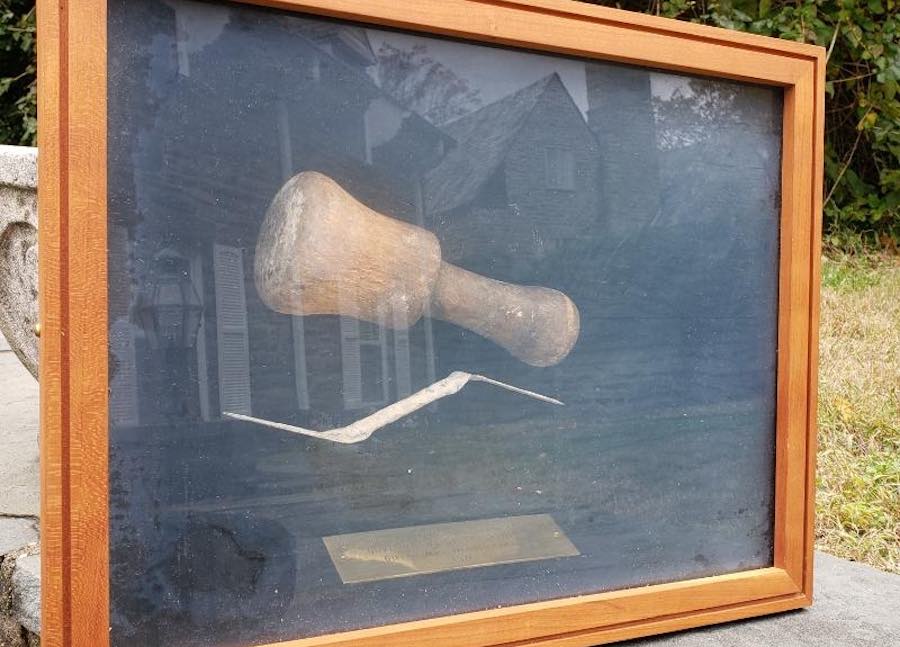 Now this one requires a bit of explanation, but it really shows that Frank Rizzo had at least a bit of a sense of humor.
In 1976, the Fairmount Park Art Association installed a sculpture — "Government of the People" — outside the Municipal Services Building. The sculpture, which is still there, had been designed by Jacques Lipchitz but not cast before his death in 1973. Frank Rizzo hated the piece and was, like Frank Rizzo always ways about things that he hated, quite vocal about it.
Well, once Lipchitz's widow got wind of the fact that the mayor of Philadelphia was throwing shade at her late husband's work, she framed some of the tools that he used to create the original plaster model and sent them to Rizzo, who held onto them. And we just kind of love that.
Frank Rizzo's Rolodex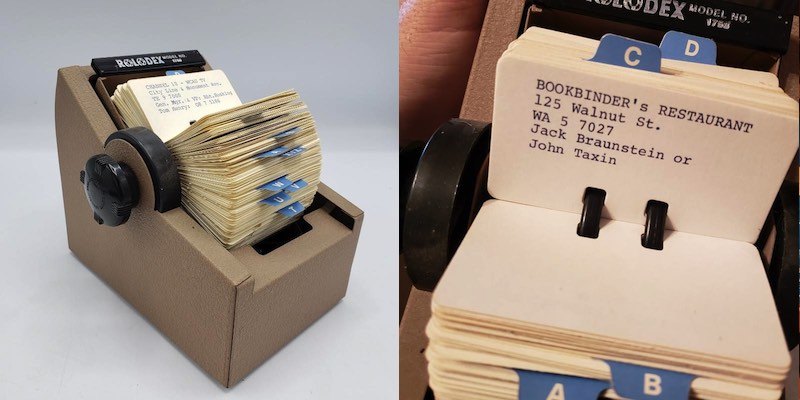 OK, I might actually need this.
---
---