Hidden City Philadelphia Sues 6ABC Over "Hidden Philadelphia" Segments
The Center City nonprofit says the local news station is infringing on Hidden City's trademark.
---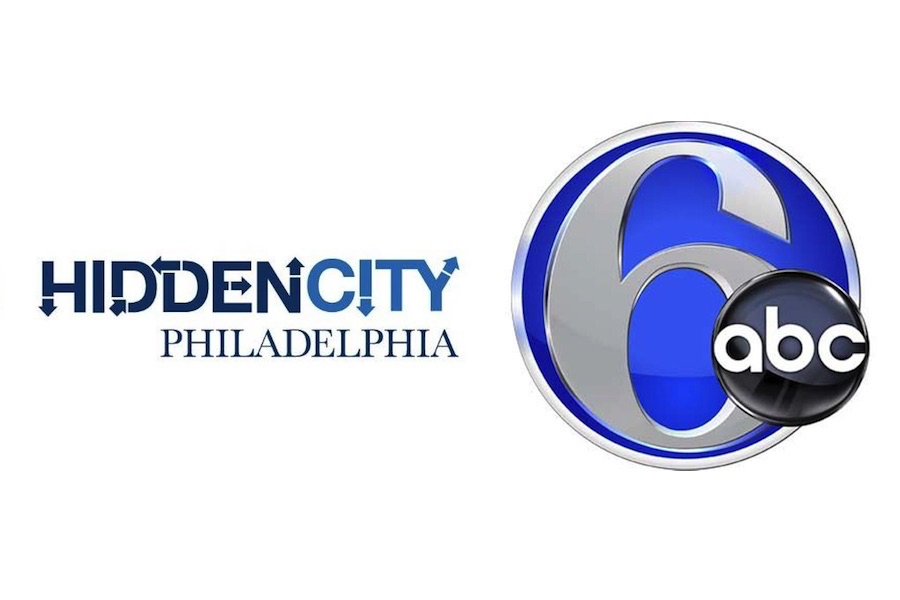 Hidden City Philadelphia is a well-regarded Center City nonprofit dedicated to showcasing lesser-known parts of Philadelphia — the Metropolitan Opera House, David Lynch's "Eraserhood", and Mt. Moriah Cemetery, for example — through online articles, events, and tours. And now the organization is suing 6ABC over the station's series of segments titled "Hidden Philadelphia."
6ABC's Hidden Philadelphia stories do pretty much the same thing that Hidden City Philadelphia does. They shed a light on some of the more, well, hidden aspects of the city, with subjects that have included a historic amphitheater inside Pennsylvania Hospital, the Solitude House at the Philadelphia Zoo, and two underground swimming pools. And 6ABC does so using a name that is obviously similar to Hidden City Philadelphia's. (Disclosure: Philly Mag and 6ABC have a non-monetary content-sharing relationship.)
Here is one of those 6ABC Hidden Philadelphia videos:
According to the lawsuit, 6ABC was well aware that Hidden City Philadelphia existed. In 2013, the suit claims, a representative of Hidden City Philadelphia reached out to 6ABC to see if the station would be interested in getting involved in the organization's Hidden City Festival.
And then in 2016, a 6ABC producer contacted Hidden City Philadelphia, explaining that they were working on a Hidden Philadelphia series (unrelated to Hidden City Philadelphia) and asking for contact information for one of the sites that Hidden City Philadelphia had previously covered.
Later, once 6ABC had actually released its Hidden Philadelphia videos, an editor for Hidden City Philadelphia contacted 6ABC's programming department and complained that 6ABC was "attempting to capitalize on the good name earned by our tiny nonprofit." Hidden City Philadelphia asked 6ABC to remove the videos from its site. They're still there.
An attorney for 6ABC replied to Hidden City Philadelphia, pointing out that "the names are not identical — one includes the word CITY and the other does not," and claiming that the news products offered by the two parties were very different, an assertion that the suit calls "ridiculous and hypocritical."
The suit was originally filed in state court, but on Tuesday, the Ballard Spahr attorney representing 6ABC, which is owned by Disney, entered a motion asking that the case be moved to federal court, which is where most trademark battles occur. (It should be noted that Hidden City Philadelphia does not have a federally registered trademark for its brand, but this does not preclude the organization from seeking protection.)
J. Conor Corcoran, the Center City attorney representing Hidden City Philadelphia, tells Philly Mag that he intends to fight 6ABC's request.
"Hidden City Philadelphia's trademark is protectable by the good people of Philadelphia, and so it doesn't need federal trademark registration," offers Corcoran. "Nor should it burden a federal judge with ABC's attempt to sheer Hidden City Philadelphia of the same. We don't need the federal government for this. ABC's suburban focus may explain why it wants this case tried by its flock in federal court, but a City Hall jury will be the one that brands this City Avenue outfit with the scarlet letter it deserves."
Well then.
Corcoran may do well to keep the case out of federal court. According to Philadelphia intellectual property attorney Jordan LaVine, whose clients include GrubHub, the New York Times, the Vanguard Group, and Variety magazine, the case would be no slam dunk in federal court.
As far as LaVine is concerned, the Hidden City Philadelphia trademark is just not distinctive enough to make the case an easy win.
"It's a close call," says LaVine. "But it's just not a particularly strong mark. Think of a totally arbitrary mark or a fanciful mark — that's what we call a made-up term — like a pharmaceutical name such as Humira. Those types of marks are more strongly protected."
At the end of the day, argues LaVine, your average person is not going to see the 6ABC Hidden Philadelphia coverage and confuse it with some offering from Hidden City Philadelphia, and that is the ultimate test in a federal trademark proceeding.
"If you look at any of the Hidden Philadelphia features on the 6ABC site, you just don't think that this comes from the same people," he observes.
"But this is not a federal trademark case," notes Corcoran. "This is a business dispute between two journalistic entities in Philadelphia, one of whom ripped off the other."
The suit seeks unspecified damages in excess of $250,000. Neither 6ABC nor the station's attorney responded to a request for comment.
---
---