Kenney Calls Pa. Senator's "Inner City" Comment "Racism"
Kenney and other Democrats are outraged at Republican Sen. John Eichelberger's claim that some city students need "less intensive" programs.
---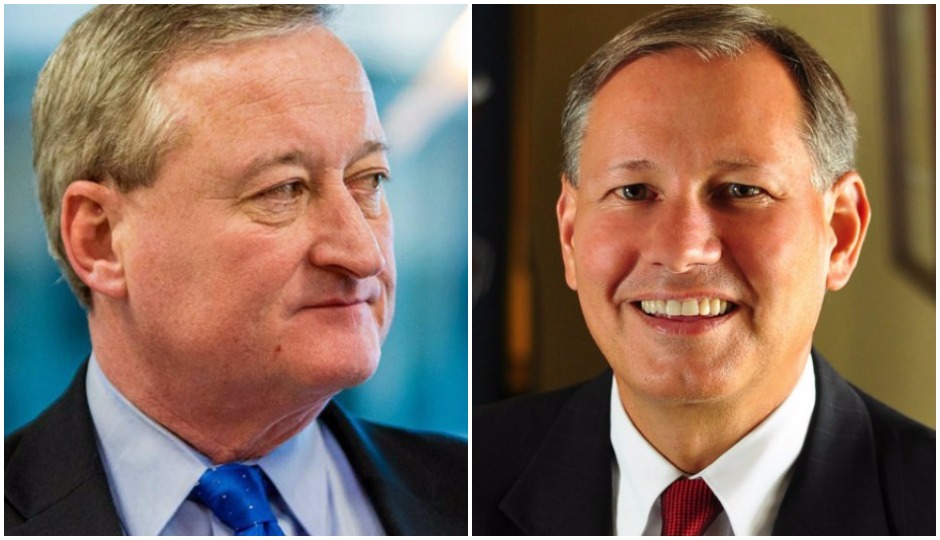 Last week, Pennsylvania senator and Education Committee chair John Eichelberger reportedly claimed that students in some "inner city" neighborhoods need "less intensive" programs.
This week, Mayor Jim Kenney called that comment "racism," according to the Inquirer.
"That is the basic problem in school funding in Pennsylvania: We go to Harrisburg, hat in hand, to beg for money from those men —those white men — who think our kids can't succeed," Kenney said at a City Hall roundtable on early literacy, according to the newspaper.
Last week, the Carlisle Sentinel reported that Eichelberger, a Republican from Blair County, claimed during a town hall in Carlisle that state funding was being "misspent" on students in public schools in cities like Philadelphia, where instructors are "pushing [students] toward college, and they're dropping out. They fall back and don't succeed, whereas if there was a less intensive track, they would."
Eichelberger said such students should be encouraged to pursue vocational programs, according to the Carlisle Sentinel.
Some, like Senate Democratic leader Jay Costa, see Eichelberger's comment as targeted toward majority-minority neighborhoods in urban areas, where graduation rates aren't as high as they are in the suburbs. In 2013, about 70 percent of students graduated from high schools in Philadelphia, according to The Hechinger Report, a nonprofit news organization focused on inequality and innovation in education. Suburban areas outside the city – which are predominantly white and wealthy – typically have graduation rates of 85 percent or higher, the organization found.
Marybeth Gasman, a professor of higher education at the University of Pennsylvania and director of the Penn Center for Minority Serving Institutions, told the news organization last year that the difference is largely due to the fact that Philadelphia schools are "starved for money."
State Sen. Vincent Hughes, who called for Eichelberger's resignation, told The Philadelphia Tribune that he was "repulsed" by Eichelberger's statement.
"Let's be clear, this issue about the stereotyping of Black and brown children needing less intensive tracks to succeed has been around for generations, maybe even centuries," he said, according to the newspaper.
Eichelberger, who is a strong proponent of charter schools, has reportedly claimed that his comments were taken out of context and have nothing to do with race.
"It doesn't matter what the color of their skin is," he told the Inquirer. "It matters that they had 12 years of very poor school."
Follow @ClaireSasko on Twitter.
---
---