PHOTOS: Skateboarders Take Final Spins, Spills at LOVE Park
Jeff Fusco was on the scene Friday as scores of skaters took their final runs at the park they made famous.
---
This week Mayor Jim Kenney announced that skating would be allowed at LOVE Park one last time before it's closed for a massive overhaul. Dan McQuade wrote about why all Philadelphians should mourn the loss of the space as a skating mecca, calling LOVE "an under-utilized city park turned into something great by skaters." Photographer Jeff Fusco braved the cold to capture the scene as many skaters take their final spins.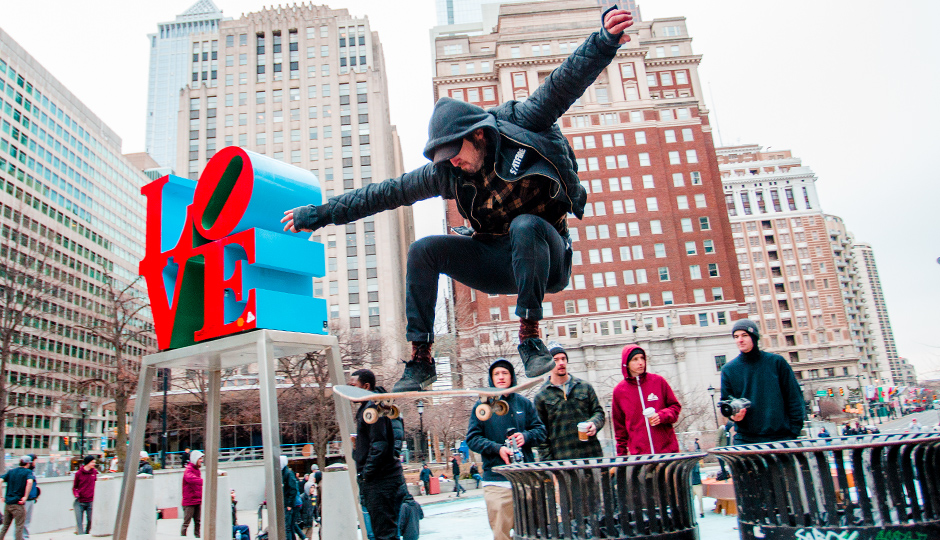 ---