Starbucks Offering Two Good Reasons to Cheat on Your Diet to Support (PRODUCT) RED
---
Sure, the warmer weather is here, and you're trying to look hot in that bathing suit, but Starbucks has got two great opportunities for you to justify a cheat day in your diet, all for a good cause.
Throughout the summer months, Starbucks will donate 10 cents for every Red Berry Cheese Danish or Raspberry Swirl Pound Cake they sell at their stores to (PRODUCT) RED, a global HIV/AIDS service organization that provides education, prevention, and treatment programs to those around the world. I've got images of the two pastries below, along with how the coffeehouse is featuring them in local display cases:
---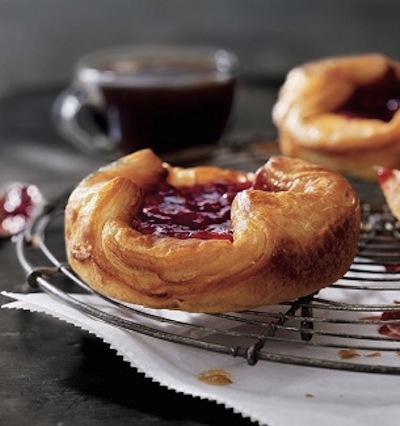 ---
Since their partnership with (PRODUCT) RED, Starbucks has raised over $13 million towards the initiative. You can pick up these tasty treats at any of your corporately-owned Starbucks locations throughout the city. The raspberry cake my favorite of the two, and it goes really well with any iced coffee (I've had a few slices since they re-launched the treat several weeks ago…some extra cardio yoga was incorporated into my life on those days!).
---