Tie-the-Knot Tuesday: Keith Fleming and Albert Stumm
---
On Tuesdays, we feature a Philadelphia-area gay or lesbian couple who recently tied the knot. Today, Keith Fleming and Passyunk Post publisher Albert Stumm, a South Philly couple who got married in October at the Penn Museum.
Names: Keith Fleming and Albert Stumm
How long have you been together as a couple before you got married?: 13 years
When did you get married?: October 18, 2014
Tell us about it: We had about 100 guests at the Penn Museum, with the ceremony and cocktail hour outside in the Warden Garden, dinner surrounded by artifacts in the Chinese Rotunda gallery with 90-foot ceilings and speeches and dancing in the Upper Egypt overlooked by a 4,000-year-old statue of the pharaoh Ramses that was pulled from his tomb. The most memorable part was definitely our vows. Neither of us had any idea that after all this time, we would be so overcome with emotion. The entire day was absolutely spectacular and couldn't have gone better. Beautiful day, stunning venue, all our family and closest friends. Perfect.
Were there any local businesses that were helpful when you prepared your wedding?: Enzo Custom Clothier, on the 10th floor of 1601 Walnut, where we got beautiful custom tuxes at a fraction of the price. Master's Baker in West Chester for the cake (three flavors, including mint chocolate chip). And definitely photographer Matthew Hall. His pictures were absolutely fantastic.
---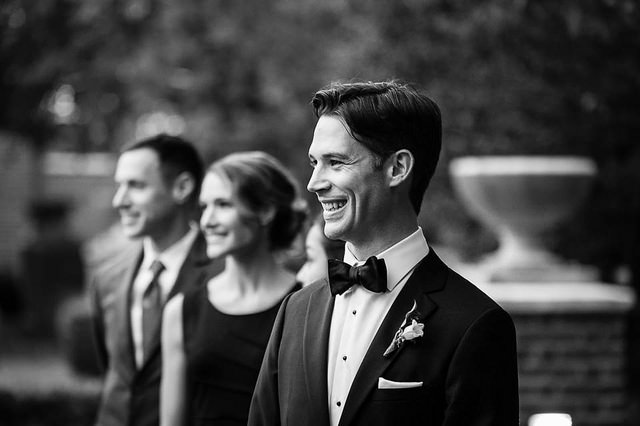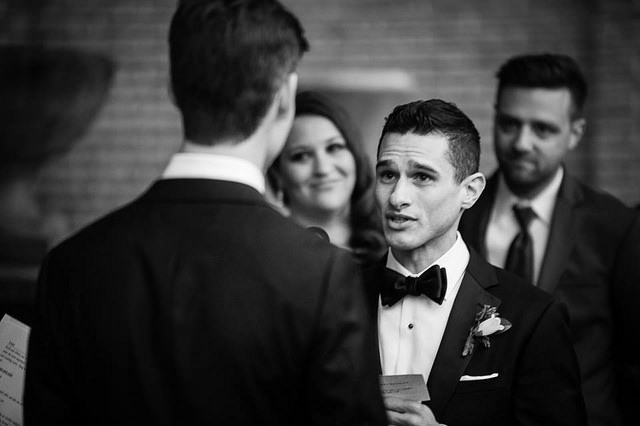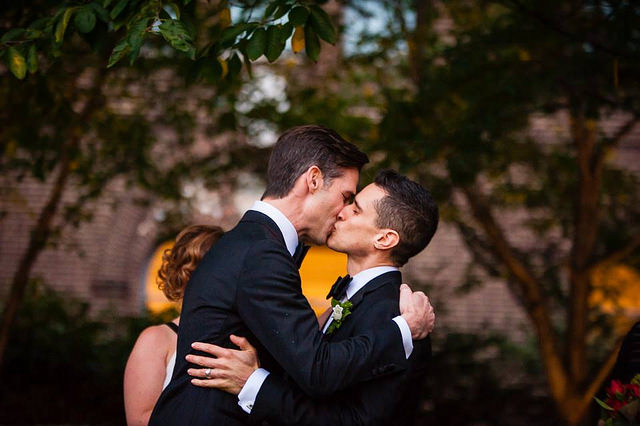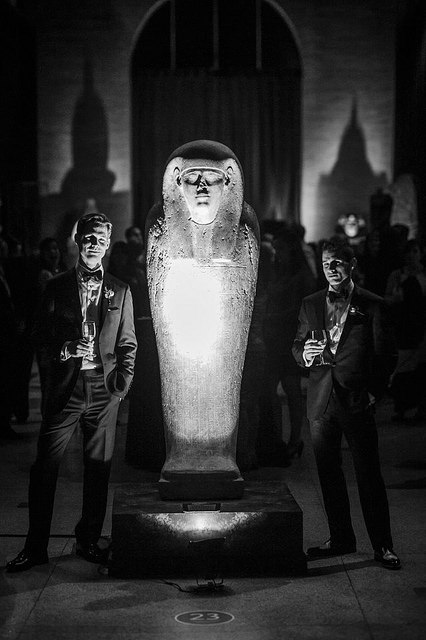 ---
Want to be featured in a future Tie-the-Knot Tuesday? If you're a recently wed gay or lesbian couple married in Pennsylvania, send details here.
---