Rutgers Fans Wear "Ped State" T-Shirts to Penn State Football Game
And Rutgers football posts the photos to its official Facebook page.
---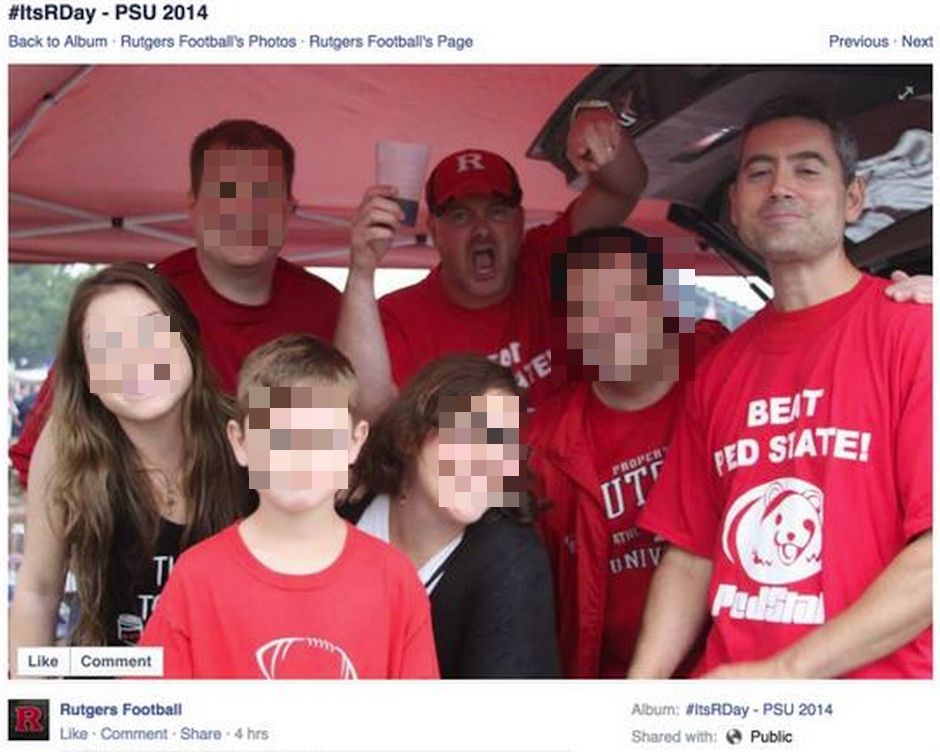 Someone in the Rutgers University social media department is probably getting a good talking-to this morning. Over the weekend, on the occasion of the Penn State vs. Rutgers football game, the official Rutgers Football Facebook page ran photos of Rutgers fans wearing "Ped State" t-shirts, mocking the school for the Jerry Sandusky scandal.
After a barrage of "ARE YOU SERIOUS?" types of comments and hate mail, the school took the photos off of its Facebook page.
There was also this highly inappropriate banner at the game. Stay classy, football people.
So classy, who will explain it to kids around? B1G is better than this @RutgersU @RFootball @RUAthletics @RFootball pic.twitter.com/O9RH1qJyWC

— Sandy from Pennsylvania (@TweetsfromSandy) September 13, 2014
---
---