Was There a Shooting at Woody's? [UPDATED]
---
UPDATE 3/3/2014, 12: 11 p.m.: The answer is yes, there was a shooting at Woody's, but it took place outside. I just got this from intrepid Philly Mag reporter Victor Fiorillo: "At 1:40 a.m. [Saturday morning], there was a fight outside Woody's between two males. An unknown person fired a shot. Shooter described as unknown Hispanic male, approximately 25 years old. There were no arrests. Police do not have any reports of a shooting or other criminal activity inside the club.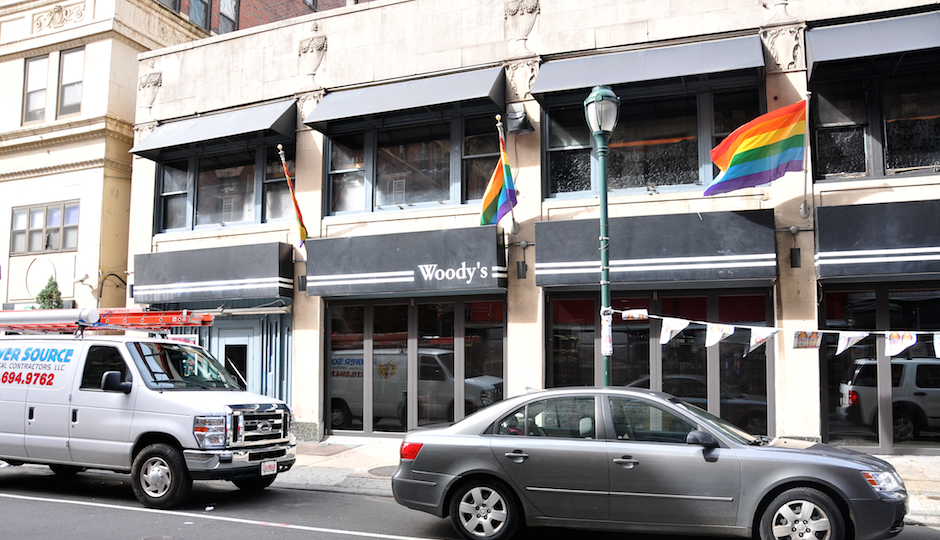 A typical late night at Woody's turned dangerous early Saturday morning when a gun was allegedly pulled and possibly fired at the Philadelphia gay nightclub.
Eyewitnesses claim that at approximately 1:30 a.m., a gun was pulled in an upstairs bathroom at the popular bar, although it is unclear if shots were actually fired. Soon after, witnesses, including Woody's customer Andrew Clark, claim that a group of five men, presumably involved with the gun incident, were "aggressively shoved down a flight of stairs" by Woody's staff.
Clark, along with his friends, were surprised at the lack of information provided to them by Woody's staff.
"No one would answer any questions I had," he said.
We will continue to follow this story and provide any new information as it becomes available.
---