Be your own advocate
Cardiovascular diseases, which includes stroke, claims the life of a woman about every 80 seconds. But about 80% of cardiovascular disease may be prevented.
Go Red For Women is a movement that starts with you! YOU can take control of your health and YOU can lead by example!
Download entire Go Red section as PDF >
Featured Stories
Woman of Heart
Improving Family Heart Health
Hint: Your kids are watching (and copying) you.
---
Family Matters
Healthy Habits Start at Home
Most people think they don't have to worry about their heart health until their 40s, 50s or beyond. Think again.
---
RED ALERT
Red is the New Black
Lifestyle brand Kendra Scott is founded on the three pillars of family, fashion, and philanthropy. Support Go Red this season by wearing one of their classic pieces.
---
CHAIRWOMAN
Long-Time Leader Steps Up
The fight against heart disease is personal for JoAnn Magnatta.
---
Get Moving
Kick-Start Your Heart Healthy Exercise Routine
---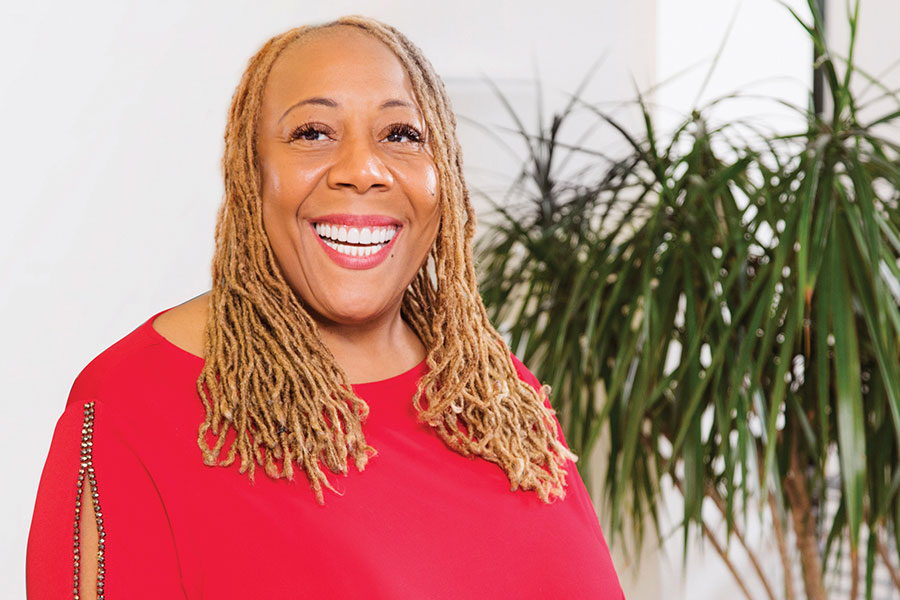 SURVIVOR STORY
Radio Icon and Stroke Survivor Advises Women: "Put Yourself First"
Too busy to slow down, Patty Jackson ignored the signs of stroke until it was too late.
NOMINATE NOW
Recognize a 'Caring Heart' Today.
The American Heart Association is looking for one extraordinary individual to honor with its Caring Heart Award celebrating extraordinary caregivers who dedicate their time and effort to making life a little easier for survivors of cardiac arrest or stroke. Nominations must be submitted by March 1, 2018.