Heart Health Champions
The region's top heart experts dish on the latest advances in heart care and the best ways to stay heart healthy.
Brought to you by Lankenau Heart Institute
Fighting for Heart Health Equality
As a cardiologist who specializes in heart rhythm disorders and Medical Director of Lankenau Heart Institute's Women's Heart Initiative,
Maribel Hernández, MD

, has spent her entire career educating women of all ages, races and backgrounds about their risk of heart disease.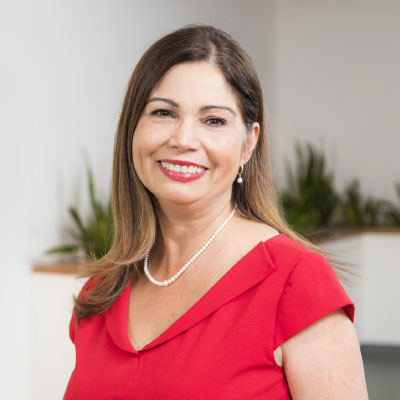 What is the Women's Heart Initiative? It's a comprehensive program to educate women about risk factors for heart disease. The goal is to have women's unique risk factors for heart disease become common knowledge for women and their providers to ensure there is no delay in care for women at risk.
What achievements has the program made? The program has created a closer collaboration between ob/gyns, primary care physicians and cardiologists at Main Line Health to help identify women who are potentially at high risk for heart disease. We also developed A Woman's Guide to Protect Her Heart, an educational guidebook that highlights the latest information on heart disease, specifically new risk factors that have been identified as having the greatest impact on women. Heart-to-Heart Conversations, a monthly cardiac support group for women, was also started.
The Women's Heart Initiative isn't just for the public, right? That's correct. In addition to educating women in the community about their risk factors, we also hold seminars and educational programs for our staff. We want them to recognize the unique factors and clinical presentation for heart disease in women. This helps ensure they are properly diagnosing and treating women.
You encourage all women to be advocates for their own health, why? Even today, not all healthcare providers are aware that heart disease risk factors and symptoms may differ between men and women. It's very important for women to know these differences and talk to their doctors about being evaluated for heart disease. If you feel you're not getting the right attention, speak up or seek a second opinion.
What special message do you have for Latina women? Latinas tend to develop heart disease earlier in life than other segments of the population. Taking care of others before they take care of themselves is very common in the Latina culture. We help raise awareness of heart disease risk in women through Go Red Por Tu Corazón, where we combine education with salsa dancing, food and fun. It's my favorite
event of the year.
Why the connection between ob/gyns and cardiologists? It's now known that certain pregnancy complications put women at greater risk for heart disease. For example, women who had gestational diabetes, preeclampsia or hypertension during pregnancy may develop heart disease earlier in life even if the condition is resolved after delivery. In fact, the American Heart Association now lists a history of preeclampsia or gestational diabetes as a major risk factor for cardiovascular disease, equal to smoking, physical inactivity, obesity and family history.
How long have you been interested in women and heart disease? I remember reading a cardiology journal in the late 1980s that talked about how women didn't do as well as men after heart surgery. At the time, all the clinical research and educational programs were focused on men. I couldn't believe nobody was talking about this or focusing on women and heart disease. In my spare time, I began giving talks in the community to make women aware that they are just as much at risk as men.
Brought to you by Einstein Healthcare Network
Treating Heart Disease Before It Starts
The road to a happy heart starts with healthy lifestyle choices.
Vince Figueredo, MD

, Chair of Cardiology at Einstein Medical Center Philadelphia, can show you how to get on the right path.
You specialize in preventive cardiology, what is that? Put simply, it means treating heart disease before it starts. To do this, I focus on lifestyle modifications with patients—eating healthy, exercising regularly, not smoking and drinking alcohol in moderation. I also monitor and treat cholesterol and blood pressure so they don't get out of control and cause problems for patients later in life.
Why do you enjoy what you do? Cardiovascular disease has robbed me of years with multiple family members. Both my parents and three grandparents had heart disease, with my grandfather dying of a stroke at age 52. I've always felt it was important that I stay heart healthy for myself and those I love, and that feeling has extended to my patients. Knowing I can help prevent heart disease through education is very satisfying.
Is there an age limit for getting heart healthy? It's never too late to start, but ideally you should begin in childhood. As parents, we need to educate children to eat right, stay physically active and not smoke. We now know that cardiovascular disease can start as early as the teenage years.
How much do psychosocial stressors affect the heart? Stressors in people's lives—work, finances, family—are associated with increased risk of heart disease and worse outcomes after heart attack. Depression can be especially harmful because it not only causes changes in the body that increase the risk of heart disease, it can also lead to negative behaviors that lead to heart disease, such as smoking, not taking medications or unhealthy eating. At Einstein, we screen for psychosocial issues when patients visit our cardiology offices and make referrals to mental health professionals when necessary.
What about people who say they don't have time to live a heart healthy lifestyle? I often hear people say they don't have time to exercise or eat right, and that they're busy with work and family. But I tell them that they have to take care of themselves first if they're going to take care of others. The patients who stick out in my mind are the ones who thank me not for saving their lives but rather for keeping them around for the people they love.
What does the term "silent heart attack" mean? When you think of a 'classic' heart attack you think of someone clutching their chest in terrible pain. But women don't always have this classic symptom. They might be short of breath, have back pain, experience horrible fatigue or describe the worst indigestion they've ever had. This can lead to a delay in treatment and worse damage to the heart. Thanks to initiatives like Go Red for Women, women are starting to recognize these differing symptoms and are getting to the hospital faster. This has led to improved survival rates and less damage to heart muscle.
Are we winning the fight against heart disease? We have a long way to go, but we're moving the ball down the field. We're paying more attention to risk factors such as high blood pressure and cholesterol. Improved therapies and interventions are saving heart muscle and preventing recurrent heart attacks. We've also increased people's understanding of heart disease and how to prevent it. It's a hopeful time.
Brought to you by Abington Jefferson Health
Technological Breakthroughs Saving Lives
An explosion of technology in recent decades is advancing the fight against heart disease.
Bruce Klugherz, MD

, Director, Cardiac Catheterization Lab at Abington-Jefferson Health explains how.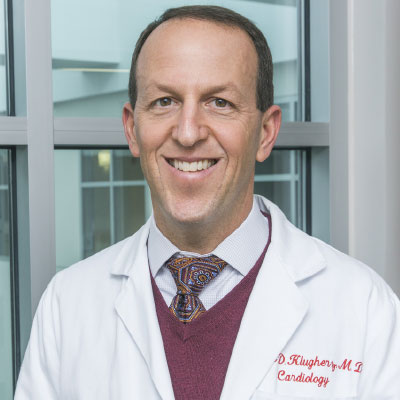 What advances have you seen over the years? Drug-eluting stents to open blocked coronary arteries, plaque-cutting devices, and drug-coated balloons to open blocked arteries in the legs have been major ones. Just 20 years ago, the main tools we had were plain balloons and bare metal stents—rudimentary compared to today's options. Now, stents and balloons are coated with drugs that help keep the arteries open long term and reduce the need for repeat procedures.
Stents aren't the only devices that are changing the way you work, right? Correct, in the past few years, we've seen the introduction of trans-catheter aortic valve replacement (TAVR) for patients with aortic stenosis, the WATCHMAN device for patients with atrial fibrillation and the MitraClip device for mitral valve repair. These devices offer alternatives for patients whose options are limited.
What has changed for people who have a heart attack? We have reduced "door-to-balloon time," meaning, the time between arriving at the ER and having a blocked artery reopened in the catheterization lab. The quicker an artery is reopened the less damage to the heart and the faster the recovery. Now, patients with uncomplicated heart attacks often go home in 48 hours. In addition, more of our patients are enrolling in supervised cardiac rehab after a heart attack, helping them return to normal lives.
Brought to you by Jefferson Health
The Good News about Heart Disease
Mohammed Murtaza, MD, FACC

, Director, Cardiac Catheterization Lab at Jefferson Torresdale Hospital, explains how improved treatments and research have led to better survival rates.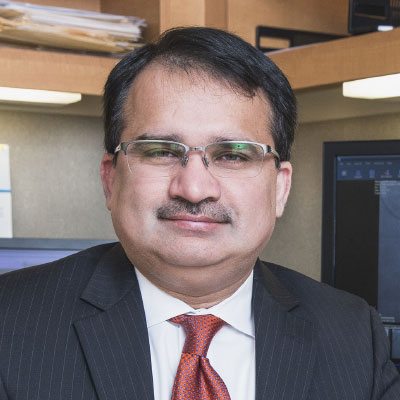 What trends are you seeing in heart care? The biggest trend is using less invasive procedures. Less invasive approaches decrease recovery time, lessen a patient's pain and improve safety. We have ongoing research on stents, the small mesh tubes that help open blocked arteries. Despite initial setbacks, the next big thing will be stents that are completely absorbable, meaning they dissolve after a few years when they are no longer needed.
What steps should someone take to improve heart health? Everyone—even people who have heart disease or have had a heart attack—can make changes to improve their heart health or slow the progression of disease. I first recommend seeing a physician and getting a risk-profile assessment to get an idea of where you need to improve. With the doctor's advice, you can work on modifiable risk factors like weight loss, eating healthier, controlling blood pressure, lowering cholesterol and exercising regularly.
What is the good news about heart disease? The good news is there is a lot of research being done in this field, and we have made significant strides in improving survival rates and making procedures safer and less invasive. There is also more focus than ever on identifying, treating and preventing heart disease in women. This should lead to further improvements in outcomes.
Brought to you by Jefferson Health
Changing Lives with the Latest Advances
Structural heart disease is common but very treatable with minimally invasive procedures.
Nicholas Ruggiero, II, MD, FACP, FACC, FSCAI, FSVM, FCPP

, Director, Structural Heart Disease and Non-Coronary Interventions at Thomas Jefferson University Hospitals tells us how.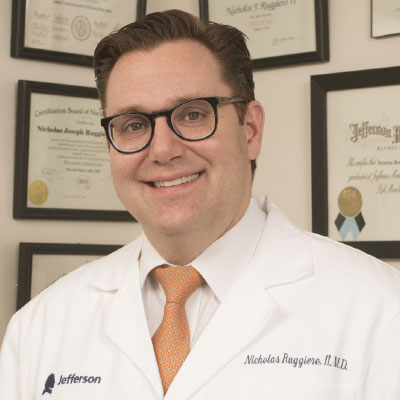 What is structural heart disease? It's a defect or abnormality of the heart's valves, walls or chambers. Many conditions are present at birth, but it's also common for these abnormalities to occur later in life due to wear and tear from aging, infection or other underlying conditions. Most often, the parts simply wear out.
How common are these problems? They're very common. As the population ages, the number of people with structural heart problems will continue to rise—usually beginning around age 65. Studies show that more than 1 in 8 people over age 75 will have moderate or severe aortic stenosis, caused by the narrowing of the heart's aortic valve.
What treatments are available today that weren't in the past? Not long ago, the only option for valvular disease was open heart surgery. Today we can replace aortic valves during a catheter-based procedure while the patient is actually awake. In the case of mitral valves, we can make repairs using a transcatheter approach, which is done through vein puncture in the groin. The full replacement of mitral valves is on the horizon. None of this was even thought of 20 years ago.
What is it about this field that you enjoy? It's incredibly rewarding to return people to the life they lived prior to their disease. I've seen patients who were in wheelchairs and on oxygen dance at their grandchild's wedding or return to the golf course. That's what it's all about.
Brought to you by Jefferson Health
Know Your Heart Disease Risk Factors
Brett Victor, MD

from Cardiology Consultants of Philadelphia at Jefferson explains why educating yourself about heart disease is the best way to stay heart healthy.
How preventable is heart disease? It's very preventable in some cases. In my practice, I see many younger patients who want to make sure they stay healthy, so I work with them on lifestyle modifications. We can do a lot for patients who already have heart disease, but nothing can beat preventing problems before
they start.
Besides heart attack symptoms, how else do men and women differ when it comes to heart disease? I've done some research on gender differences with regard to lipids, which are fat-like molecules that circulate in the bloodstream. Cholesterol is a lipid. We found that women are often undertreated for their high cholesterol and therefore undertreated for their risk of heart problems. There are theories about why this is so, but it reinforces the importance of educating yourself about your health and being an advocate for yourself.
What's one thing people don't know about heart disease? People don't realize the connection between obstructive sleep apnea and heart disease. It's a problem that has gotten worse as obesity has increased. Sleep apnea increases your risk of high blood pressure, irregular heartbeats and, to some degree, congestive heart failure. Sleep apnea is very treatable. If you snore, talk to your doctor.
Brought to you by Penn Medicine Heart and Vascular Center
Charting New Territory in Congenital Heart Disease
Caring for adults with congenital heart disease is becoming a pressing issue in the medical community.
Yuli Kim, MD

, Medical Director, Philadelphia Adult Congenital Heart Center explains why.
What is congenital heart disease? Congenital heart disease is a problem with the structure of the heart that is present at birth. It is the most common type of birth defect and can involve the heart's walls, valves or arteries. Many of these problems are mild, but some can be very serious.
What is the Philadelphia Adult Congenital Heart Center? It's a joint program between Penn Medicine and Children's Hospital of Philadelphia. Its mission is to care for adults who were born with congenital heart disease. This is a relatively new challenge, because historically many children born with heart problems did not survive to adulthood. Today, more than 90 percent survive thanks to medical and surgical advances. As a result, the number of adults with congenital heart disease has now surpassed the number of children with these conditions.
So this is uncharted territory? In many cases, yes. We are continually learning about these patients, because we don't have a history of long-term outcomes, especially those with complex congenital heart disease. These are people who have been through untold procedures and surgeries as children, and are now growing up and getting jobs, getting married and starting families.
What medical issues do these patients face? It's a common misconception that if you had successful surgery as a child, you were fixed. Adults with congenital heart disease can face any number of problems, including a need for repeat interventions or surgeries, and women can have complicated pregnancies. There is also a psychological impact to growing up with this condition. One-third of adults with congenital heart disease suffer from depression or anxiety.
Is the treatment of adults affecting the way children with congenital heart disease are treated? It's something we've begun to think about. For example, what can we do for young children now that will help them when they're 50? Are there things we can do surgically or medically that could improve their long-term outcomes? That's why the marriage of pediatric and adult cardiology in this center is so important.
Are adults ever diagnosed with congenital heart disease? It happens all the time. They often go through life thinking they are healthy and then someone picks up a heart murmur later in life. Or maybe a chest x-ray done for some other reason reveals an abnormality. All of a sudden they have a diagnosis they never expected. Some end up needing surgery to prevent heart failure.
What got you interested in this field? During my fellowship, I felt a bit demoralized about caring for patients with heart attacks or acquired heart conditions. Often times, the problems were caused by unhealthy lifestyles. My program director at the time encouraged me to think about the patients I most enjoyed treating. The ones who stood out to me were the ones with complex congenital heart disease. Each has such a unique story of survivorship, and I just fell in love with these patients.