Philly's LGBT Senior Housing Center, the John C. Anderson Apartments, Gets Opening Ceremony Treatment
Tenants began moving into the John C. Anderson Apartments in mid-January, but Philly's only housing center for LGBT seniors got official opening-ceremony treatment this morning. Local paparazzo HughE Dillon pointed out that it was one of the most power-filled events he'd been to in a while, and he was right. All kinds of Pennsylvania dignitaries showed up to be part of the festivities — from Governor Ed Rendell and Mayor Michael Nutter to Representative Bob Brady and State Treasurer — and gubernatorial candidate — Rob McCord.
The whole ceremony was lead by Philadelphia Gay News publisher Mark Segal, the spearhead of the project who many of the speakers laughingly referred to as "everyone's favorite pain in the ass." The afternoon started in a heated tent just outside the Apartments, before moving in front of the building for the official opening, which, instead of a ribbon-cutting, came in the form of ringing a series of rainbow-colored doorbells (video above.) Check out some photos HughE Dillon shared with us below.
HughE Dillon
Josh Middleton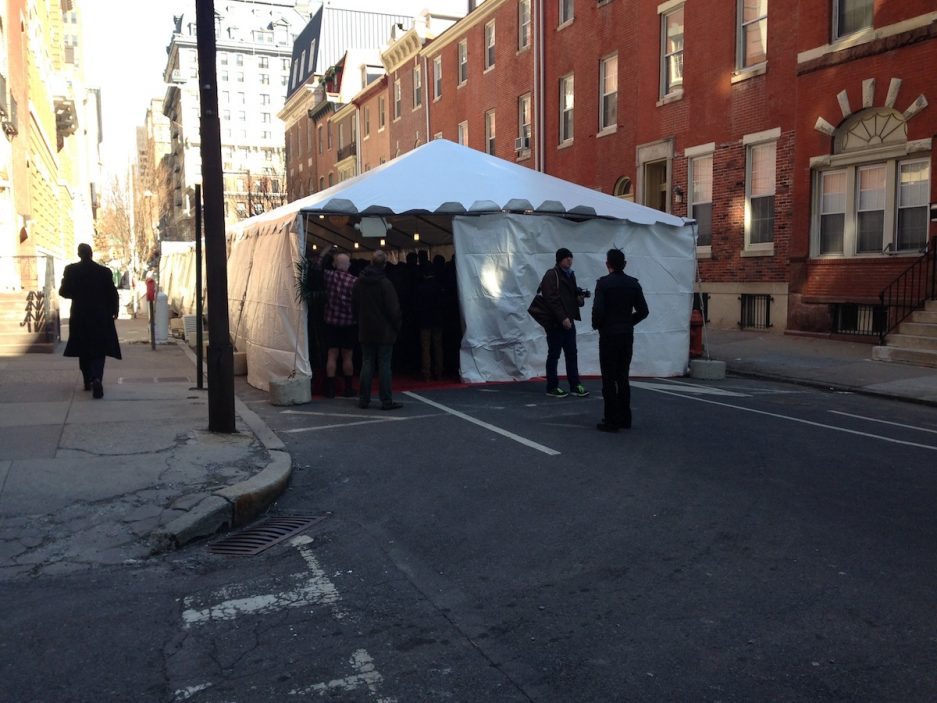 HughE Dillon

HughE Dillon
HughE Dillon
HughE Dillon
HughE Dillon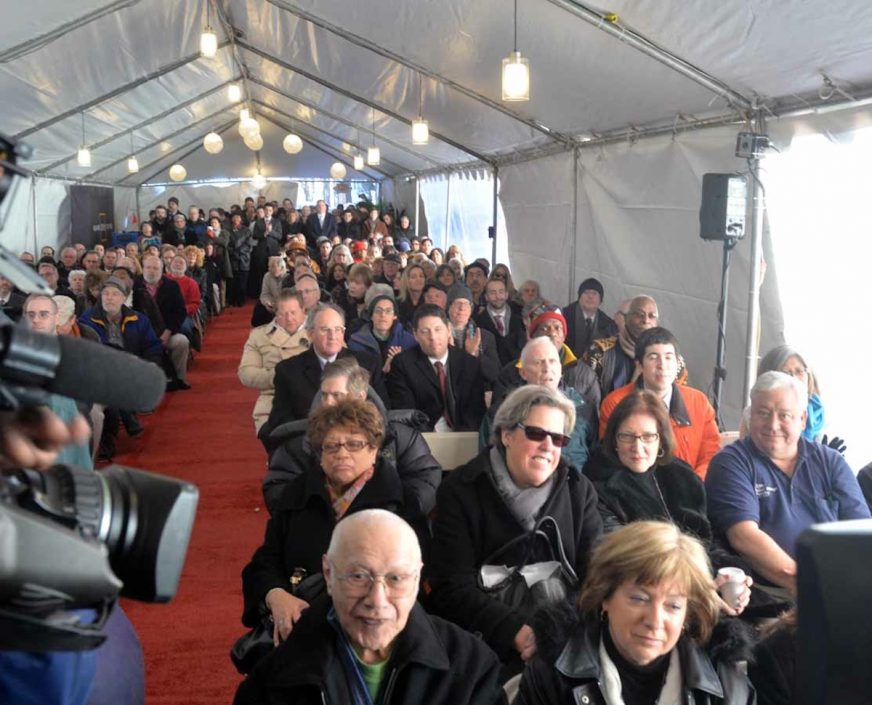 HughE Dillon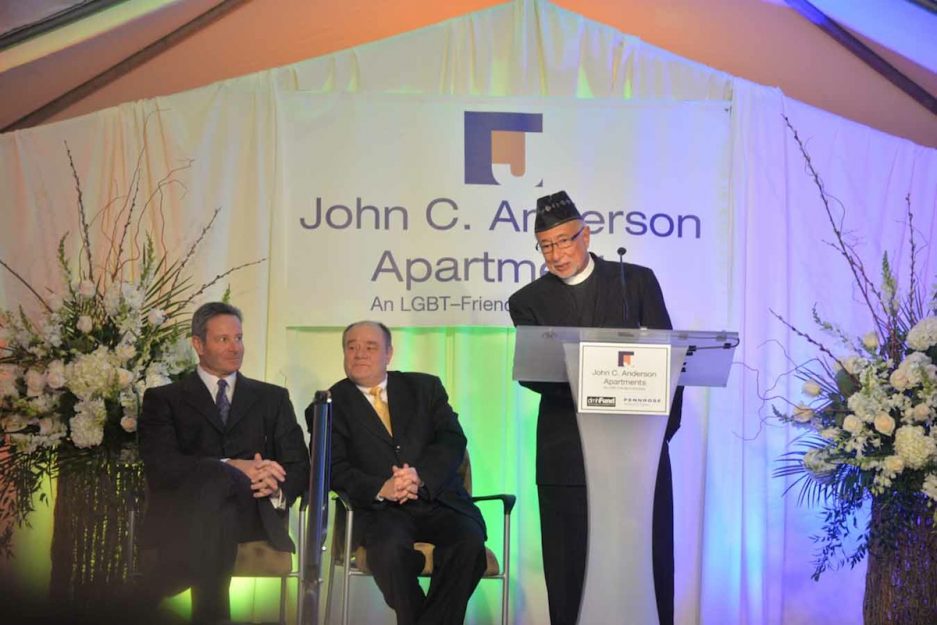 HughE Dillon
HughE Dillon
HughE Dillon
HughE Dillon

HughE Dillon

HughE Dillon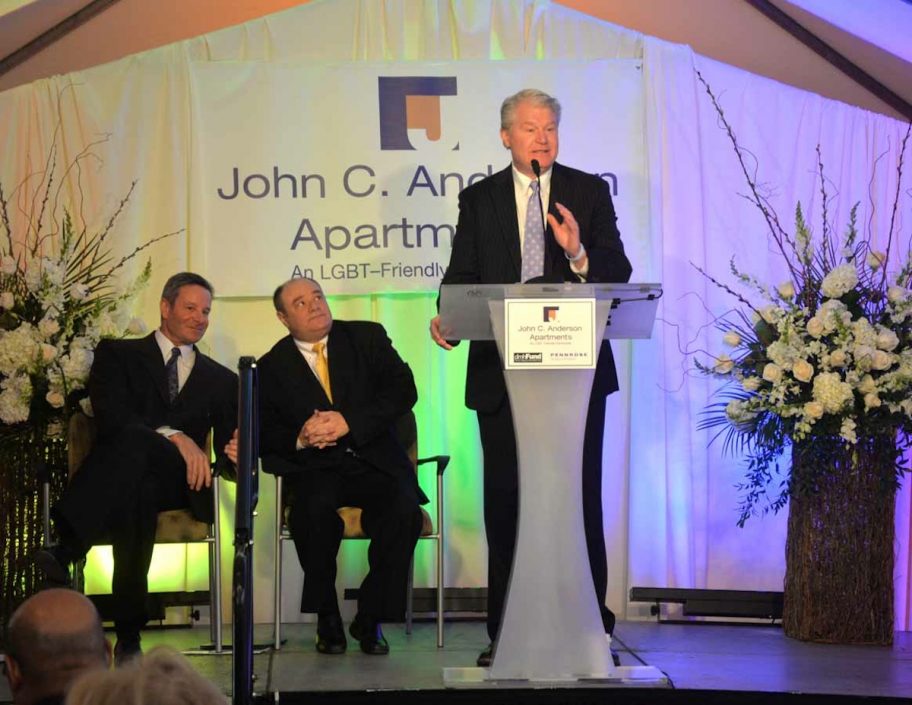 HughE Dillon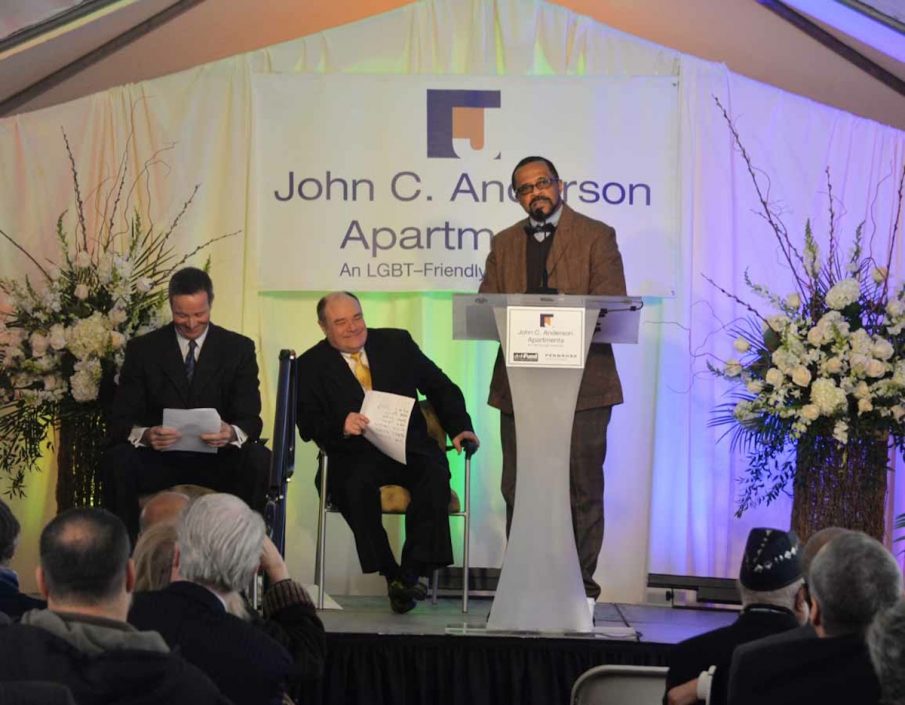 HughE Dillon
HughE Dillon

HughE Dillon

Josh Middleton
Josh Middleton
---
---