Where to Eat This Weekend
Sure, you could just go to the same old place you always go. You could stay on your block, safe and sound, and never try anything new. Or you could take a chance. You could move outside your comfort zone and taste something you've never tried before.
Here's where the Foobooz team is going to be eating this weekend. Maybe you'll find something that sounds interesting to you. Maybe you'll find a new favorite restaurant. And maybe we'll see you there.
Bufad
Neighborhood: Spring Garden • Cuisine: Pizza
There are a lot of pizza places in this town. And a lot of them are very, very good. But Bufad is one of the most consistently overlooked — a place where the wood-fired pies are amazingly good (particularly the prosciutto cotto with truffle honey and arugula) and the vibe is perfectly laid-back and awesome.
---
South Philly Smokhaus
Neighborhood: South Philly • Cuisine: Barbecue
It's going to be chilly this weekend. So it's good news that you've got a new place in town to score some smoked meats. South Philly Smökhaus just opened at the Bok building, and while yes, we're suggesting you hit them up for some pulled pork and pit beef sandwiches, the reason you should really be going on a weekend like this is because the whole place smells like a roaring campfire and has a dining room that's as comfortable to hang out in as your local coffeeshop.
---
Thang Long
Neighborhood: Kensington • Cuisine: Vietnamese
Pho ga is $9 here. So that means a huge bowl of Vietnamese chicken noodle soup on a cold day for less than ten bucks. Yeah, we'll see you there.
---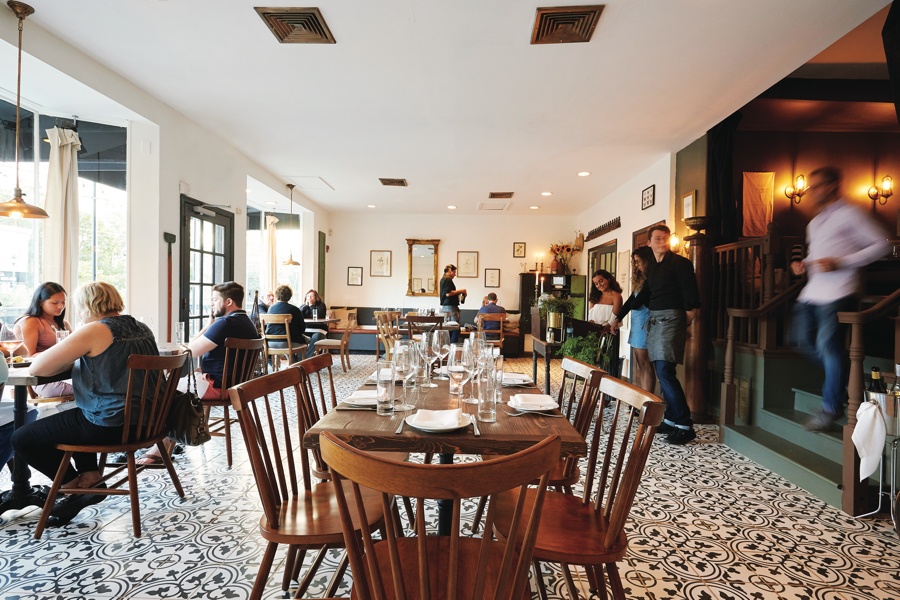 Porch & Proper
Neighborhood: Collingswood • Cuisine: Italian-American
I liked this place so much while I was reviewing it that I already want to go back. The fall menu was just getting rolling while I was having my last meal there, but the kitchen's raviloi with smoked ricotta was amazing and the mushroom gougeres with St. Malachi cheese are worth crossing the bridge for any day.
---
Banana Leaf
Neighborhood: Chinatown • Cuisine: Malaysian
There are a lot of things on the menu at Banana Leaf that could draw me out on a cold weekend. But right now, I'm going for the Hainanese chicken rice and the lobak, which is basically just a whole bunch of fried things (including shrimp pancakes) and sauces to dip them in.