News
Nightmare Before Tinsel, Philly's Pop-Up Halloween Bar, Sounds Particularly Nightmarish This Year
Peep the new decor and menus before it opens for the season.
---
Halloween — and trick-or-treating, specifically — is cancelled this year (well, not officially yet in Philly). But it should be, according to the CDC. And yet that's not stopping Teddy Sourias and the Craft Concepts Group from reopening their Halloween-themed pop-up bar in the Tinsel space at 116 South 12th Street in Midtown Village (the former home to Simpson's Jewelry). This year, according to a release, it'll return all socially distanced, with table service outside in its new streetery. Cocktails and food will be available to-go through a window at the front of the restaurant. And all guests are expected to be masked if they're not eating.
And this year, as opposed to last year's version, there's an asylum theme (which, I mean, come on … we know better now, don't we?) For more on that, I'll refer you to the release, presented here unedited:
Guests will enter (and socially distance) through a long, dark and decrepit corridor that will lead to the cobweb-infested patient intake area where you will prepare for your journey and get the law of the land.

Spooky fans will find themselves in a medical lab where doctors are using their patients for anatomy research. Try not to blink or you may find yourself surrounded by hallucinations of the asylum's patients – and find yourself shipped off to the shock therapy ward.

During your "stay" you will witness doctors performing surgical 'research' on the convelscents. After the bodies have been fully explored, they are then wrapped up and hung to dry. Withering bodies hang overhead as you proceed further into the depths of the facility. High above, the children's ward resides, housing the young demoniac. Don't miss meeting one of the hospital's most popular residents, Marg, who loves to share a tale or two of her beloved children who surround her day and night.

Unlike years past, photography and video are prohibited until you depart and find yourself at the selfie station. At no point is flash photography ever allowed in Tinsel's asylum. Masks are also required even during selfies inside. Don't make them call the warden on you for not following the rules! He'll send you for "shock therapy" where you will find yourself surrounded by victims of extreme electrodes. Don't miss a trip to the electric chair for a shocking good time. Sit at your own risk. Just when you think you're free, pass by the walls of over 50 trapped inpatients, that are happy to lend you a hand, foot, leg or arm as you try to escape.
Take a peek at the spooky decor, and peep the menu below. Nightmare Before Tinsel opens for the season tomorrow at 4 p.m.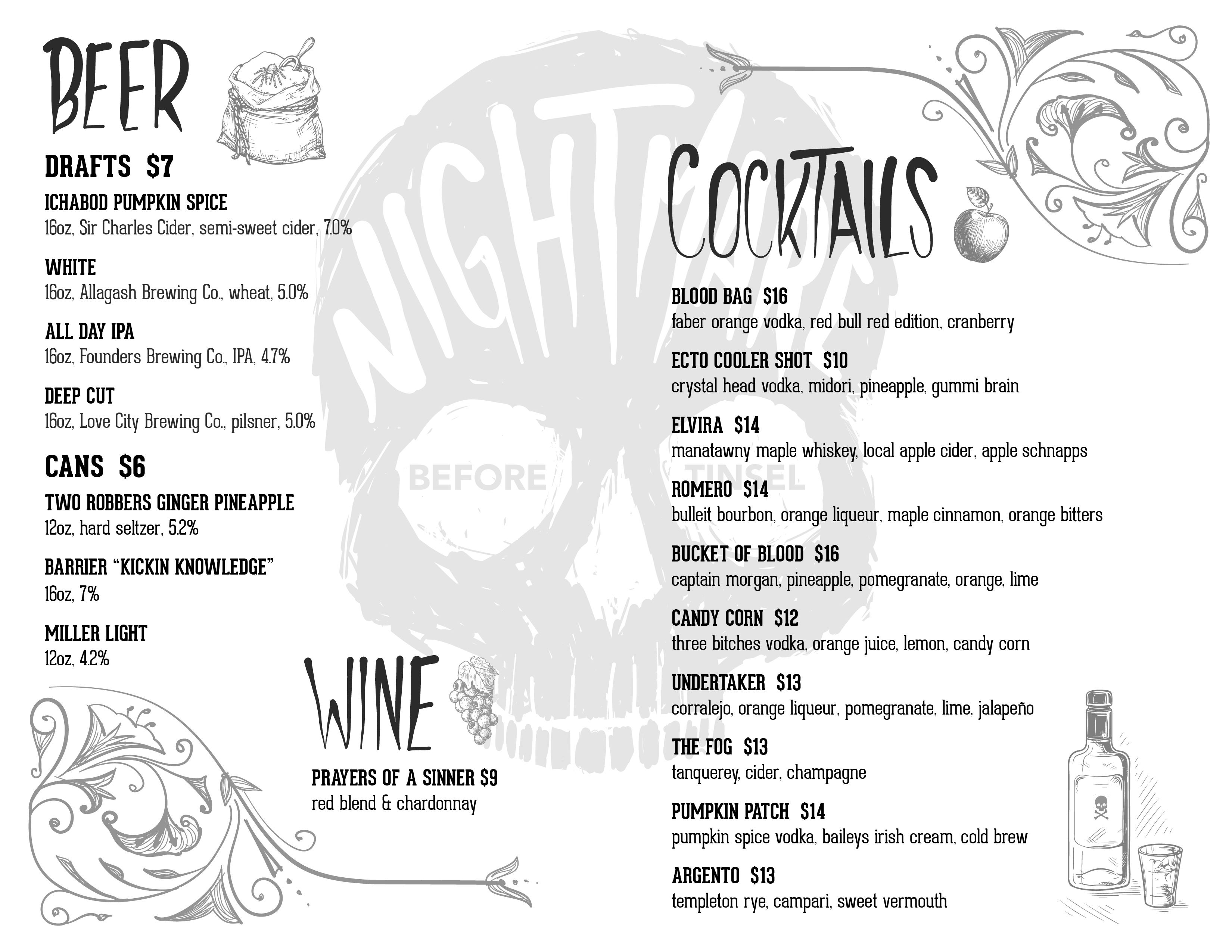 Photo courtesy of Craft Concepts Group
Photo courtesy of Craft Concepts Group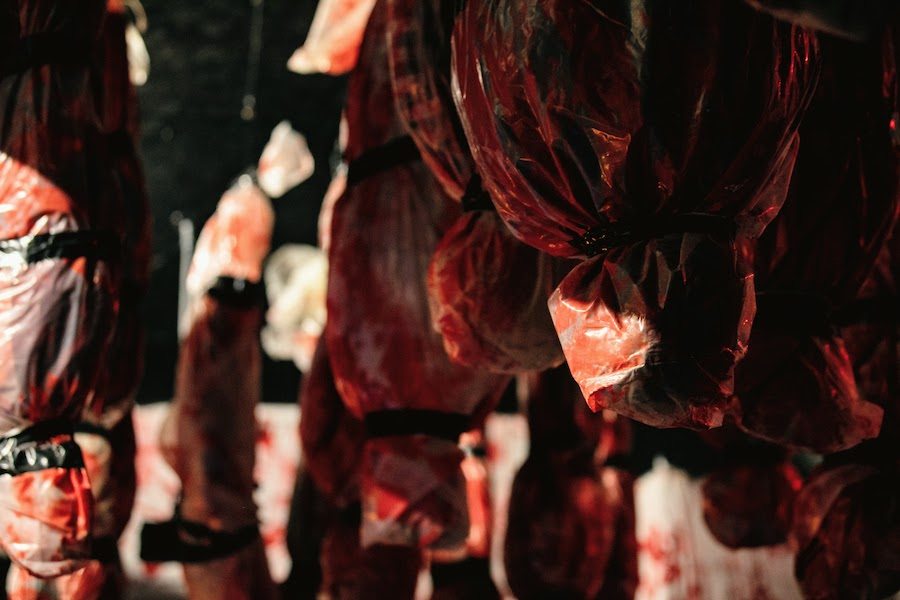 Photo courtesy of Craft Concepts Group
Photo courtesy of Craft Concepts Group
---
---