News
Here's All the Fancy Toast on Vernick Coffee Bar's New Afternoon Menu
Greg Vernick's cafe in the Four Seasons Hotel just rolled out a menu of luxe toasts and pastries to get you through the hours between lunch and dinner.
---
Vernick Coffee Bar already serves some of the most elegant daytime dishes in Center City during breakfast and lunch. And now, the cafe is filling the gap during the one time of day you can't eat any Vernick-conceived food in this city.
The coffee bar has rolled out a slate of pastries and sweet and savory toasts, served for a tight two-hour window on weekday afternoons only. Think of it as an early, carb-centric happy hour running from 3 p.m. until 5 p.m. Monday through Friday.
The new menu includes five luxe, loaded toasts assembled atop slices from Lost Bread Co., perfect for a late lunch or afternoon snack. Executive pastry chef Ryan Schmitt has also developed a couple of new soft-baked cookies, a dark chocolate brownie cookie and another in caramel salted chip, which come with a scoop of sweetened condensed milk ice cream on the side, for the afternoon service.
Peruse Vernick Coffee Bar's full menu of afternoon toasts and sweets below (click to embiggen).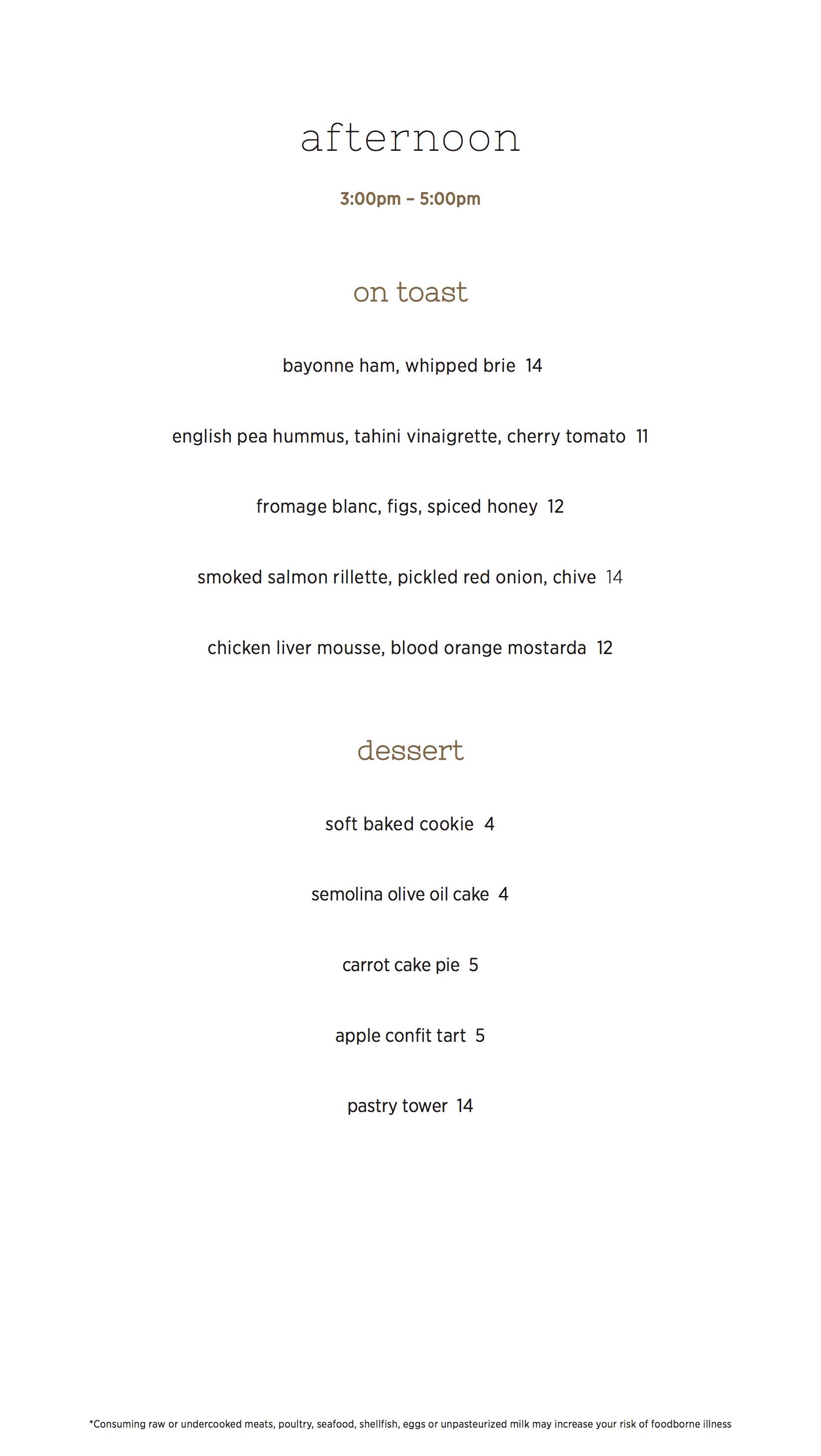 ---
---