News
Taqueria Del Norte Is About to Open in Northeast Philly
Check out the menu at Kris Serviss's new spot, which is hosting a taco pop-up tonight and throwing a grand opening block party this weekend.
---
Back in August, we told you that Kris Serviss — the chef who was ousted last fall from the Blue Duck empire he helped build not long before all three of its restaurants shuttered — was opening a taco spot with a new set of partners in the original Blue Duck space in Northeast Philly. And now, Taqueria Del Norte is ready to open its doors.
Things will kick off at 2859 Holme Avenue with a pre-opening pop-up tonight, October 30th, from 4 p.m. until 10 p.m. The pop-up will serve tacos, chips, and dip only, but you can still BYOT (bring your own tequila). The place will officially open at 11 a.m. on Thursday, November 1st. Regular hours for Taqueria Del Norte will be from 11 a.m. until 10 p.m. Monday through Thursday, 11 a.m. until 11 p.m. Friday and Saturday, and 9 a.m. until 3 p.m. for brunch on Sunday.
On this Sunday, November 4th, they'll skip brunch service in favor of a grand opening block party from 12 p.m. until 6 p.m. with their North Eats food truck, music, giveaways, kids' activities, free Tecate for the grownups, and more fun stuff.
Check out Taqueria Del Norte's menu below (click to embiggen).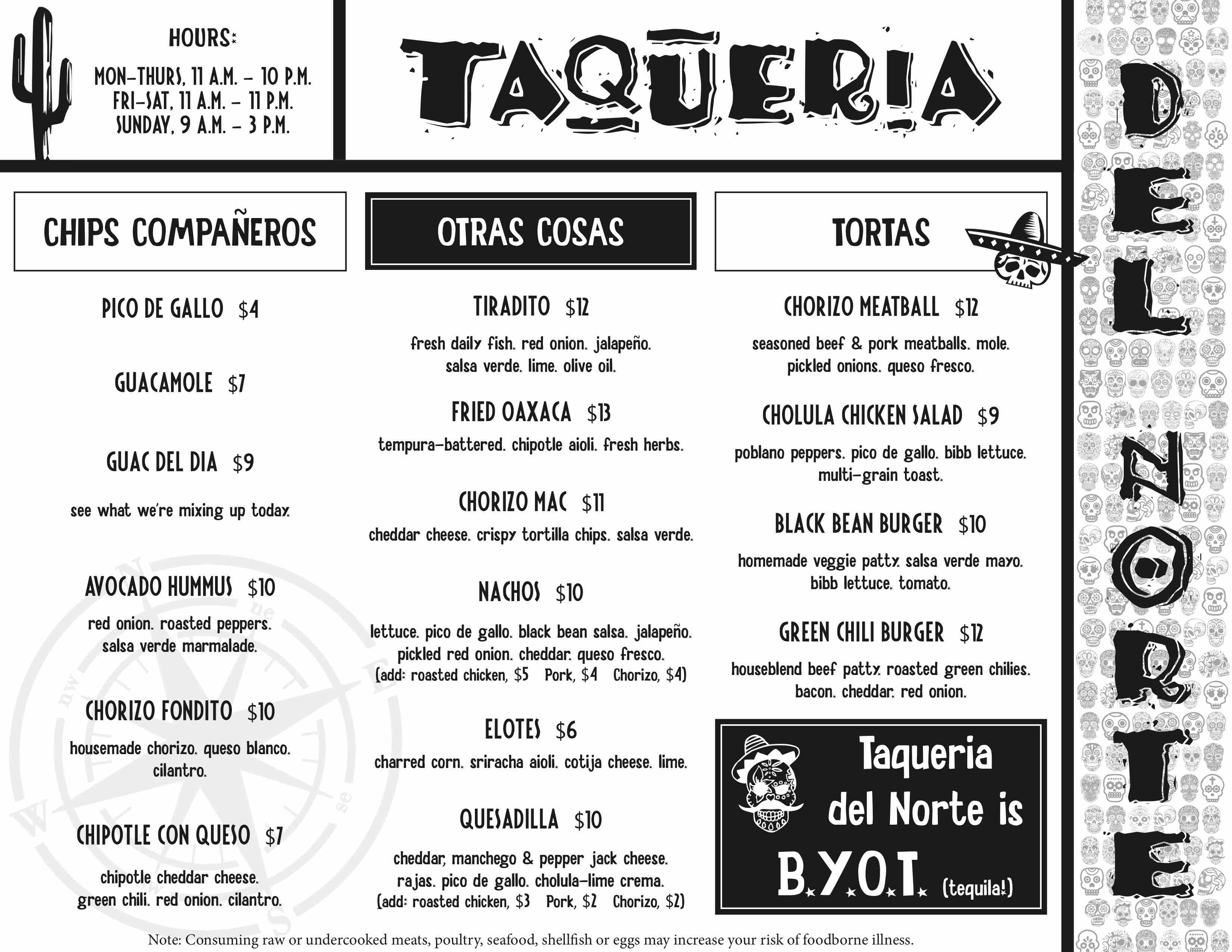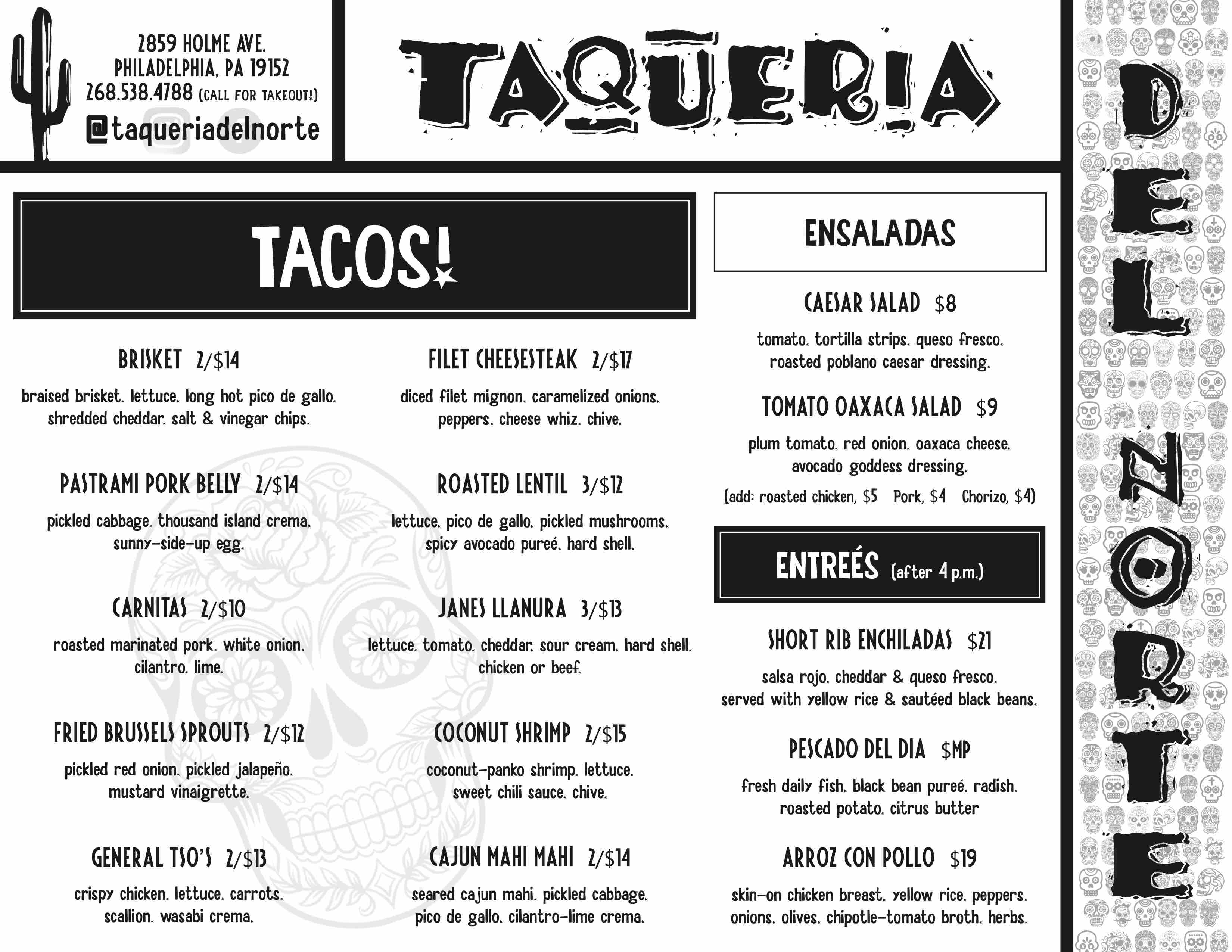 ---
---