News
Sandler's on 9th Debuts at the Franklin
It's all-day comfort food for Washington Square West.
---
All-day cafe Sandler's on 9th opened this morning in the Franklin at 834 Chestnut Street.
The concept from Paul Sandler, a longtime general manager at the Palm Atlantic City, features a menu built around classic comfort foods.
The breakfast menu includes sweet options like pancakes and waffles, several variations on eggs Benedict, and homey staples like oatmeal, cereal, and toasts. The all-day menu, which covers lunch and dinner, features burgers and sandwiches, mains like steaks, crab cakes and pasta, and poutine loaded with toppings like brisket or lobster.
For now, Sandler's on 9th is open from 7 a.m. until 7 p.m. every day. They'll stay open later and begin bar service once the liquor license is in place, which should be around mid-July.
Check out the menus below (click to embiggen).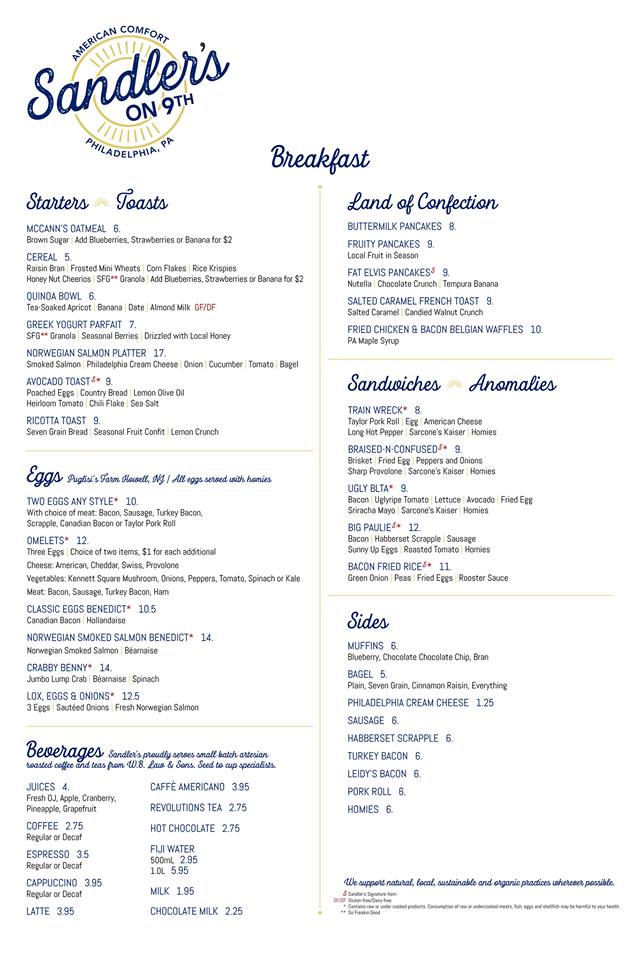 ---
---