Here's What You'll Be Eating and Drinking at the Philadelphia Wine Festival
Check out the list of participating restaurants at our celebration of all things vino on May 3rd.
---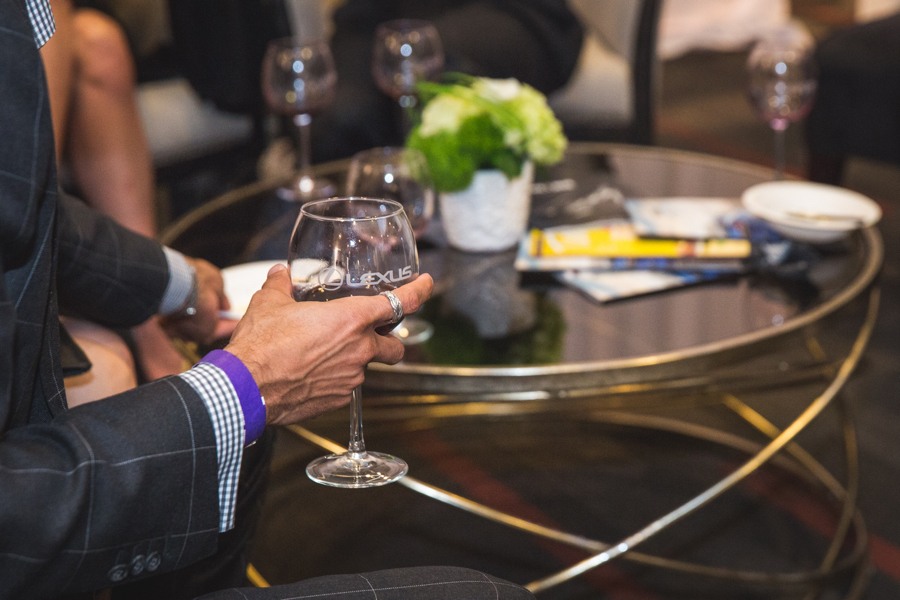 The Philadelphia Wine Festival is coming up next week — Thursday, May 3rd — at Lincoln Financial Field.
At the fest, more than 500 of the world's top-rated wines from 13 different countries will be poured, and 23 of the city's top restaurants will be serving up the perfect bites to pair with all those bottles. But that's not all: reality TV personality Pandora Vanderpump will be on hand to meet fans and sample sips of Vanderpump Rosé.
Early Bird tickets are sold out, but you can still get Grand Tasting tickets for $130, VIPs (which get you into the event 90 minutes early, plus tons of other perks) for $240, and Designated Driver tickets for $30 each. Get yours here.
And check out the full wine list here and the list of participating restaurants — and the dishes they'll be serving — below.
Amada: Baguette with tomato fresca, jamon serrano and Manchego cheese
Arpeggio BYOB: Hummus, pita, crudite
Bank & Bourbon: Beef pastrami with horseradish crema and pickled apple
Barry's Buns: Featured buns and sticky bread pudding
Café Lava: Stuffed cheese pie, lava cake, stuffed cabbage, grilled sausage
Chewy's Food Truck: Hickory-smoked pork with pickled jalapeño, apple fennel slaw and Carolina BBQ sauce
Danlu: Spicy yellowtail, vegetable roll, seaweed salad
Delice et Chocolat: Assorted macarons and chocolates
Heffe: Pork, pineapple, salsa rosa, queso fresco on a corn tortilla shell
Insomnia Cookies: Cookies
La Colombe Coffee: Draft latte
Laurel: Kombu-cured albacore tuna niçoise
Los Camaradas: Braised brisket taco with roasted corn salsa
Marigold Kitchen: Chicken liver mousse éclair
Panorama: Laura's lean beef and ricotta meatball, shishito and sweet pepper ragu
Passanante's Home Food Services: Burgundy wine-marinated sirloin steak, triple chocolate cake
Revolution Taco: Shrimp ceviche tostada
Rione: Marinara, prosciutto crudo
Savona: Drew's veal and ricotta meatballs
SOMO Manayunk: Salmon deviled egg with black garlic, steak tartare on toast
The Twisted Tail: Seared scallop with short rib marmalade and arugula pesto
Veda: Ragda patties, lasooni gobi
Waffatopia: Mini waffles in bananas Foster and lemon blueberry with ice cream
---
---