Ugly On the Inside: Danlu Reviewed
I don't trust pretty restaurants, but Danlu has the heart of a hole-in-the-wall.
---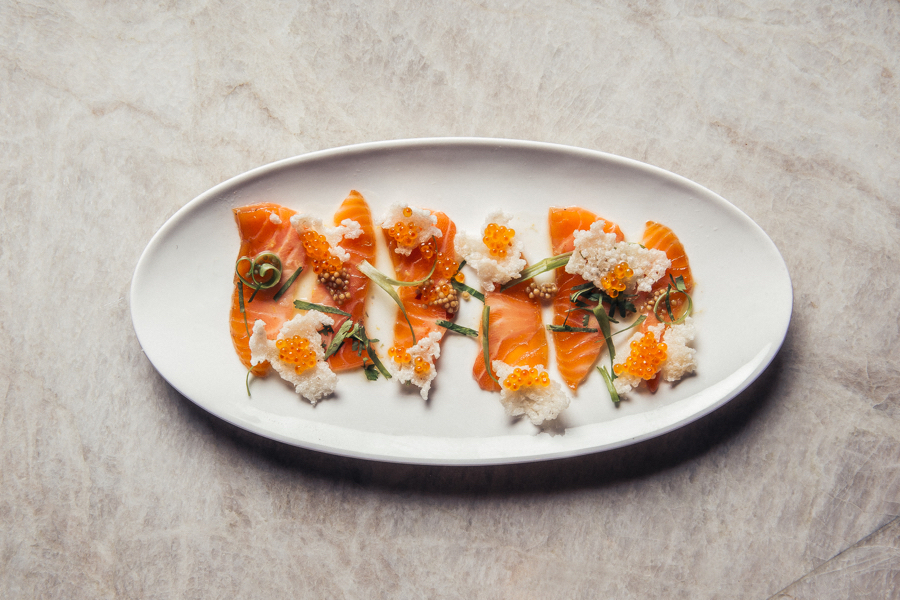 You know what I hate about this place? That it has a roof.
I hate that it has four walls and a floor that doesn't have wheels. I hate that it has an address that isn't some basement location or split space in a forgotten North Philly strip mall. I hate that the plates are actual plates and that the silverware isn't plastic.
Danlu is a lovely place. It's warm and comfortable, with two wide-open floors and a partially open kitchen and a long bar. There's wood and light and bright Asian murals on the walls and interesting design features that make every view a good one.
And it bothers me, because when I see things like that, I make assumptions about the cuisine. I think, Well, if they're so focused on making the box pretty, what's inside can only be a disappointment, and I think that because that's just the way it usually goes. I trust rough edges more than I do gleaming chrome. Sometimes I'm wrong, but I'm right enough that the first time I sat down at Danlu, I expected very little.
But as it turns out, I really ought to have had a little more faith.
Inspired by a trip through the night markets of Taiwan, chef Patrick Feury and his partners opened an Asian fusion restaurant with a meticulous cocktail bar attached and an eclectic short circuit somewhere near its heart that makes peanut brittle a perfectly reasonable sandwich ingredient and a mussel foam atop the scallops with leeks and shrimp wontons somehow okay.
I can come here and get a flat, round pork belly bun with pickled bitter melon and some vegetables on the side and a Peking duck sandwich with cucumbers, shiso and a spicy hoisin sauce, eat them both, and walk out the door having spent less than 10 bucks. And the only way I could like Danlu's he fen more is if it were served in a Styrofoam cup with a pair of disposable chopsticks. It's delicious, this combination of roasted duck and Taiwanese sausage cooked until it crumbles, wide, slick noodles and sauce that's like all the smells of a great Chinese restaurant rendered down into an oil. So good that its prettiness (a shallow white bowl on a beautifully set table in a lovely room) is a distraction from how good it actually is.
Danlu isn't great all the time (I won't be ordering the pork sausages again unless they've stopped serving them with brussels sprouts by now), but when it is, it strikes such a strange, discomfiting balance between Asian and American tastes that I can't help but be fascinated.
I hate this place for not being uglier, but I love it for being good enough that I don't really care.
Two Stars — Come if you're in the neighborhood
---
Rating Key
0 stars: stay away
★: come if you have no other options
★★: come if you're in the neighborhood
★★★: come from anywhere in the region
★★★★: come from anywhere in the country
---