News
Lil' Pop Shop Is Turning Your Favorite Pop Flavors Into Pies
Score a single slice or order a whole pie for Thanksgiving (or, you know, just because).
---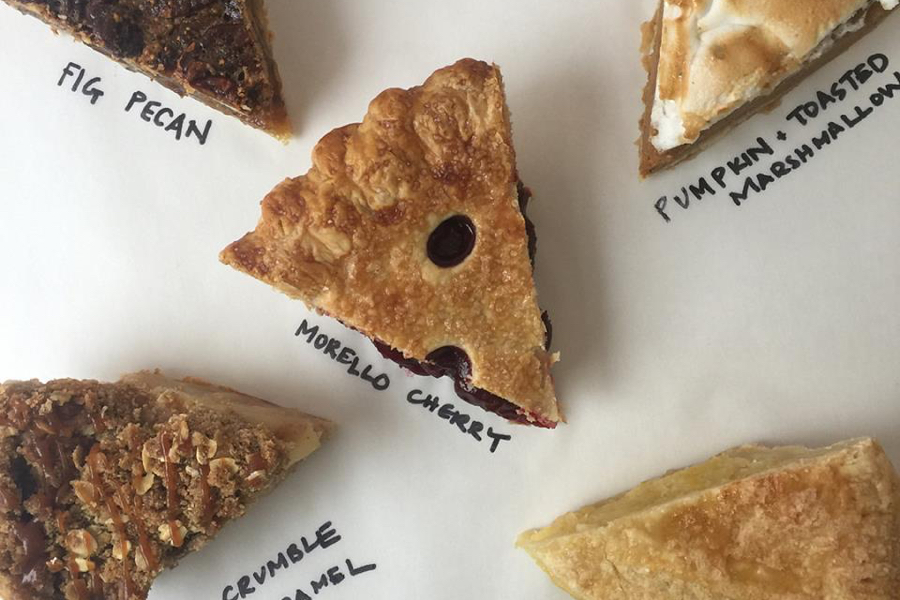 While we'll eat a frozen treat any time of year, cold weather and baked goods just seem to go together. So Lil' Pop Shop — which makes ice pops in a ton of flavors using local ingredients all year-round — is upping its baking game this winter.
In addition to their pops and usual baked treats like dense, fudgy brownies (my favorite in the city), they're selling flaky, buttery pie through their in-store pop-up, Lil' Pie Shop. Stop by the Li'l Pop Shop locations in University City or in Rittenhouse and order a slice of pie, or place an order for a whole pie to pick up later.
Flavors will rotate throughout the winter and are inspired by some of your favorite pops: in November, they're offering flavors like pumpkin with roasted marshmallow, Morello cherry, apple crumble with salted caramel, and spicy chocolate pudding.
Slices are $5.50, and full pies are $30-$35 each. Get the full list of November pies here, and place your orders for Thanksgiving pies by Sunday, November 19th. Don't forget to check their Instagram throughout the winter to find out the latest flavors.
---
---