Chris Kearse Updates Will's Menu for Winter
---
Will BYOB has updated its menu for late winter. Chris Kearse has hearty dishes that might make you grateful that it's cold out. Dishes like foie gras and rabbit terrine, whole roasted hen of the woods mushrooms and a Berkshire Pork neck and sausage might just be enough for you to forgive this winter.
Also coming up at Will, a special "Heart" menu on February 18th.
Will's Winter Menu
Appetizers:
Veal Sweetbreads
Ruby Carrots | Quinoa | Black Garlic
Sweet Potato & Apple Potage
Peekytoe Crab l Endive | Pecans
Foie Gras + Rabbit Terrine
Blood Orange l Pistachio | Alliums
Whole Roasted Hen of the Woods Mushroom
Ricotta | Madeira | Petite Herbs
Spanish Mackerel Crudo
Horseradish | Crispin Apple | White Soy-Ponzu
Entrees:
Cobia
Black Trumpet Mushroom | Chickpea Panisse | Lobster Bouillon
Rhode Island Skate
Sunchoke | Ruby Grapefruit | Meyer Lemon | Clam Velouté
Parisian Gnocchi
Woodland Jewel's Shiitake Mushroom | Broccoli |Curds & Whey
Berkshire Pork Neck + Sausage
Anson Mill Grits | Huckleberry | Chard Brussels Sprout | Bergamot
Rohan Duck Breast
Lentils Du Puy | Persimmon | Toasted Honey Jus
72 Hour Beef Short Rib Steak
Glazed Salsify | Parnsip Creme | Pumpkin
---
Will Winter Menu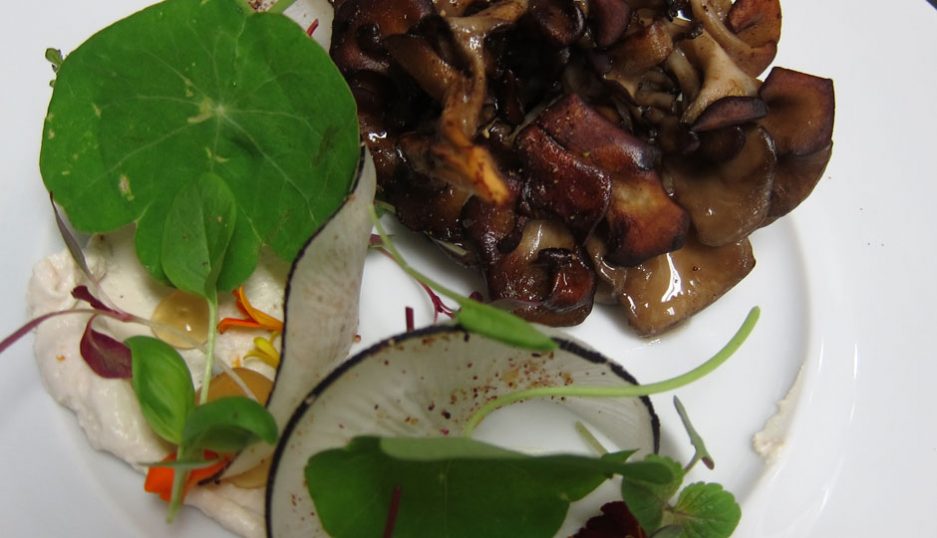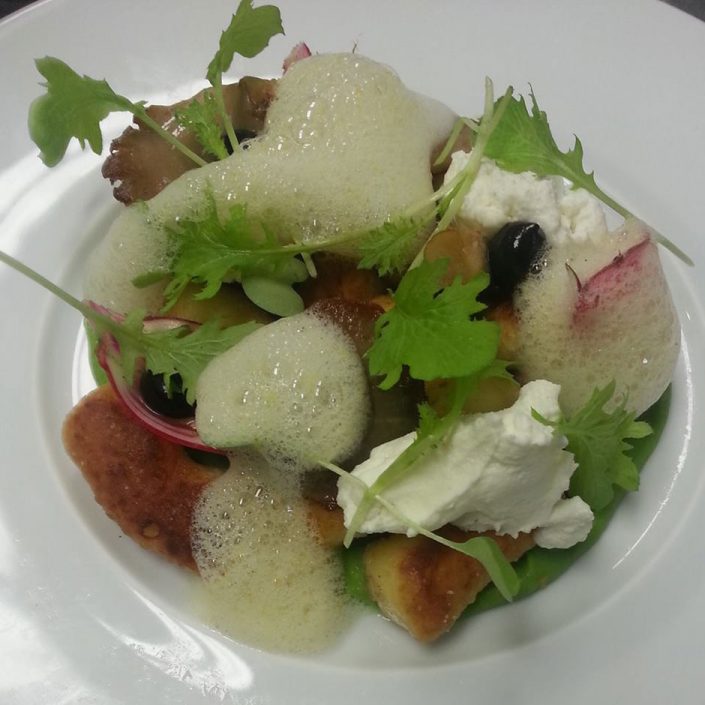 ---
Will "Hearts" Tasting Menu
Tuesday, 18th of February 2014
Charred Octopus
Pickled Uni | Heart of Palm | Pistachio
Okinawa Potato Brandade De Morue
Artichoke Hearts | Fennel | White Miso
Sunchoke
Celery Hearts | Freekeh | Black Trumpet Mushroom
Rohan Duck
Duck Heart Cassolette | Potatoes Aligote | Black Licorice
Acaica Honey Genoise
Chartreuse | Pear | Young Coconut | Lemon Balm
In March, Will is doing a 'South Philly circa 1973' dinner on Tuesday, March 18.
Will [Foobooz]
---