About Last Night: Philly Cooks Week Tasting Tours in Old City and Washington Square West
---
Yesterday was the second night of Philly Cooks Week and we had Tasting Tours in Old City, Washington Square West and Rittenhouse Square. Yours truly, led the Old City tour that visited the expansion of Zahav, Eli Kulp's duck feast at Fork and the Wonka-esque Shane's Confectionery.
Our group started off at Zahav where Michael Solomonov walked us over to the new side of Zahav, which is very much still a construction site. When completed, the new section will have a prep kitchen, office, new restrooms and most importantly two spaces for private events. One will seat 75 people and the other has room for another 25. Also on that side of the building was Zahav's contractor, Ofer Shlomo. Shlomo is no slouch as a cook and the Yemenite was preparing shakshuka, a dish of tomatoes, potatoes and eggs prepared atop a space heater. If offered for breakfast, I'd line up everyday. While the group was touring the new space, Solomonov was preparing kababs over a charcoal pit. The group hung out, eating over insulation and enjoying red solo cups of Zahav's lemonnana.
Next the group headed to Fork for a completely different experience. The fifteen or so of us sat down at Fork etc.'s candle-lit communal table, where Kulp showed off how he makes his Peking duck. And yes, it does involve and electric bike pump. The pump separates the duck's skin from the body, so the skin will get crisp in the cooking. Owner Elen Yin was there, enthusiastically sharing the story of how Kulp and her got together (mutual friend) and her plans for Fork etc. and even further changes to Fork's open kitchen. All this, while we dined on duck meatballs, duck confit with broccoli rabe, duck prosciutto with bitter greens and some of that succulent duck breast. All these dishes are part of Fork's Feast for Two section of the menu. At $44 per person, it's a steal.
Then it was off to Shane's Confectionery where were invited upstairs into the inner sanctum of Shane's for plates of chocolates and peeks into boxes containing over 1,000 candy molds. There was a mold for every occasion, from Jesus on a Cross to three Dutchmen. Shane's head confectioner, Davina Soondrum offered to make Irish potatoes with the group, but everyone seemed much more interested in eating the trays of chocolates provided.
In Midtown Village, Aimee Olexy and Jose Garces and were talking cheese and dumplings with host, Hope Cohen who is author of the new Fast Fresh + Simple cookbook. Check out their photos in the slideshow below. A Rittenhouse tour hit Zama, Lacroix and Il Pittore but photographic evidence is scarce.
---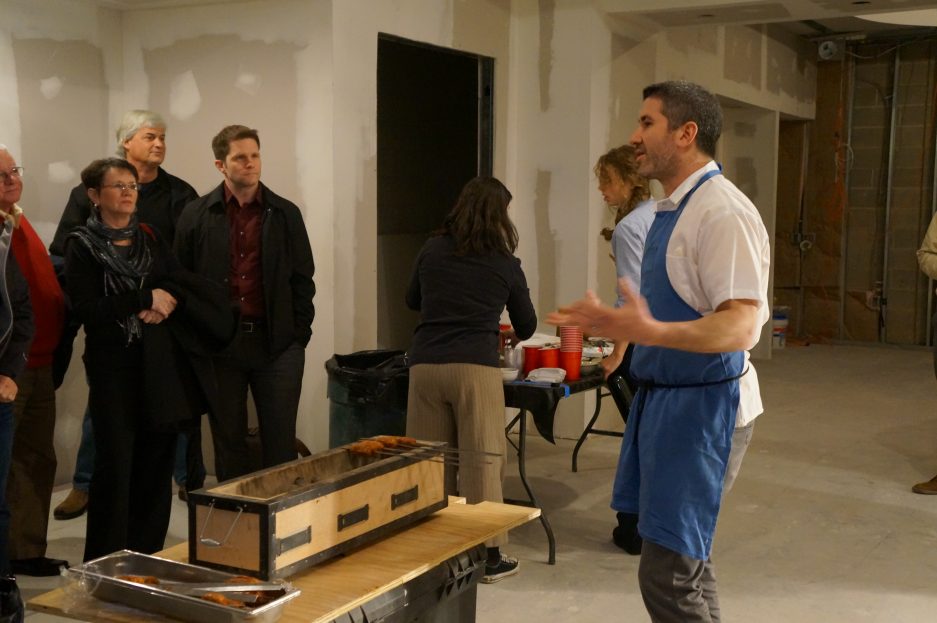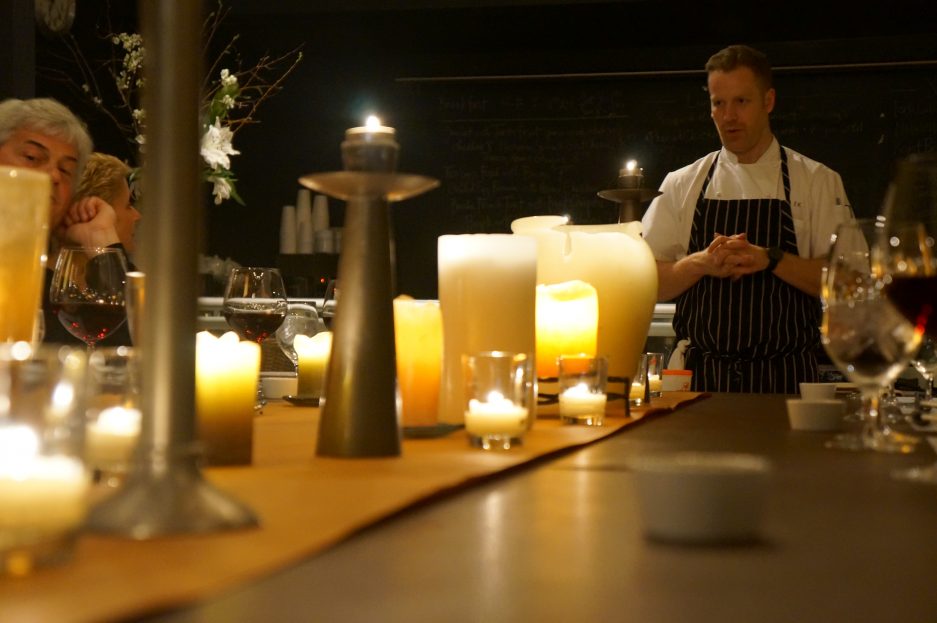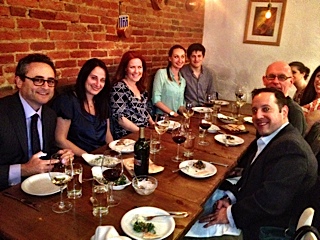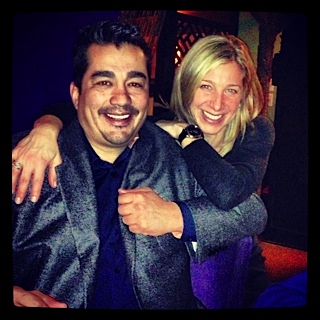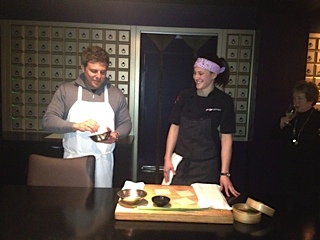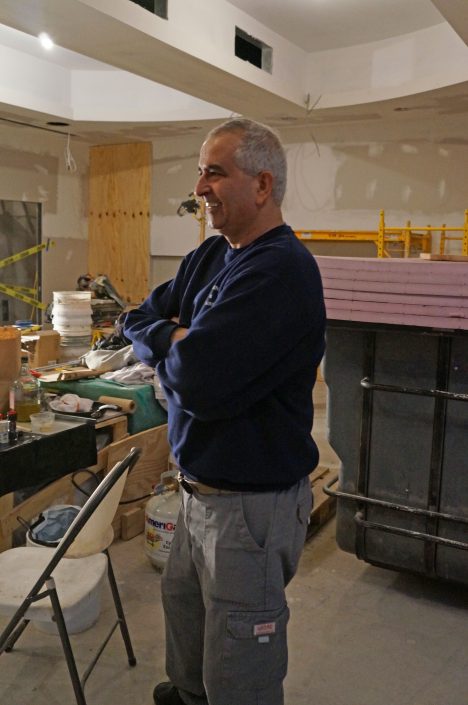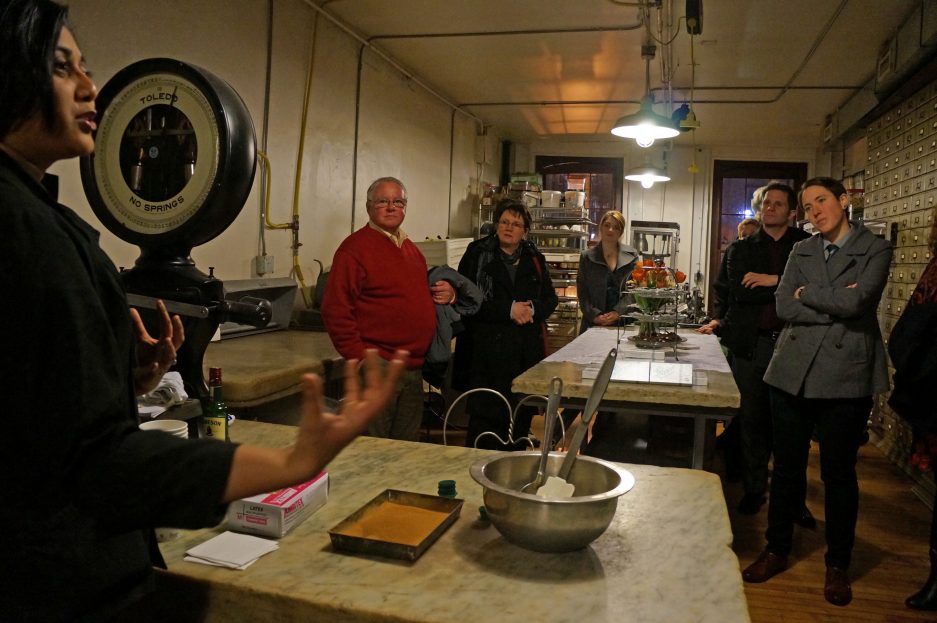 ---
Tickets for the Tasting Tours are all gone, but there are still some left for the big party on Thursday. You should get yours now if you haven't already.
Here's hoping we'll see you all there.
Philly Cooks Big Event [Buy tickets here]
---