Featured Listing
Top Dentist
Dr. Doray is well known as one of the top cosmetic dentists in the region and is the only dentist in Philadelphia accredited by the American Academy of Cosmetic Dentistry. But we're about ...
1528 Walnut Street Suite 1800
Philadelphia, PA 19102
215-772-3100
Featured Listing
Top Dentist
Smile and show the world your pearly whites! Call Lakeview Dental and schedule, your appointment today! Located in Horsham, Pennsylvania, Lakeview Dental provides dental care to children, pa...
2 Village Rd Suite 9
Horsham, PA 19044
(215) 657-3600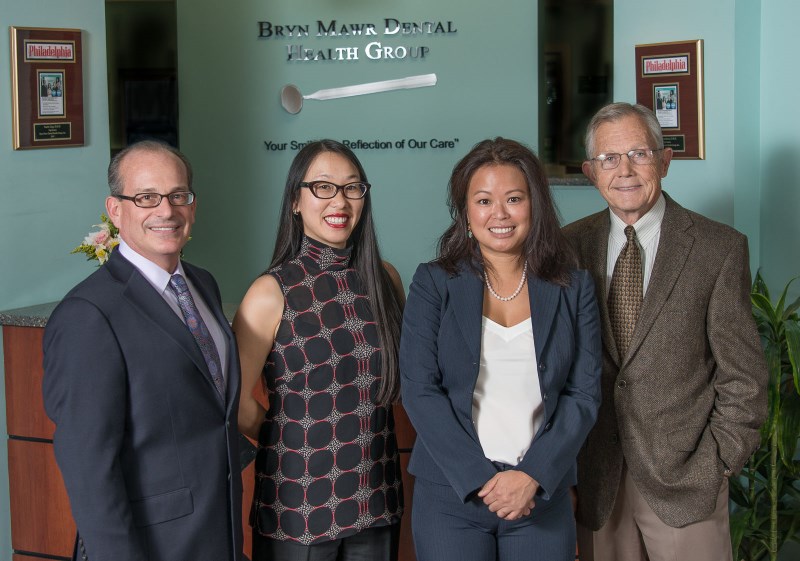 Featured Listing
Top Dentist
Dentists: Dr. John E. Richardson, Dr. Noelle Ling, Dr. Lynnette F. Mesina, Dr. William K. Deal Bryn Mawr Dental Health Group, Inc., established by Dr. William K. Deal, has been the premiere ...
19 Morris Ave
Bryn Mawr, PA 19010
610-525-4910
Featured Listing
Top Dentist
Brian Wilk DMD Jill Zurek DMD Quality, modern dentistry in an easy and relaxed environment.  Dr. Wilk believes strongly in "doing the right thing" and prides himself in providing the hi...
200 Highpoint Dr
Suite 220
Chalfont, PA 18914
215-822-1866
Featured Listing
Top Dentist
Dr. Weiss combines General dentistry with Cosmetic dentistry to craft healthy, beautiful smiles, designed to last. Using top Ceramic Laboratories with Master Ceramists that have an in depth ...
261 Old York Road, Suite 517
Jenkintown, PA 19046
267-763-1500
Top Dentist
Academy House Professional Offices
Philadelphia, PA 19102
467 Pennsylvania Avenue, Suite 201
Fort Washington, PA 19034
Top Dentist
636 Wynnewood Rd
Ardmore, PA 19003
Top Dentist
945 Haverford Road
Bryn Mawr, PA 19010
2100 North Broad Street, Suite 104
Lansdale, PA 19446