Thousands March in Center City Against Fossil Fuels
Organizers said 10,000 people marched in the March for a Clean Energy Revolution. It was a peaceful kickoff to a week of DNC protests in Philly.
---
Thousands marched from City Hall to Independence Mall today to call for a "clean energy revolution" — protesting fossil fuel extraction methods like fracking, pipeline projects like Mariner East and the use of nuclear power. It was the first major protest of Democratic National Convention week in Philadelphia.
"We got, what, like 10,000 people on the streets of Philadelphia on a 100-degree day," said David Braun, a longtime anti-fracking activist who served as an emcee once the march reached Independence Mall. "To stand up for a clean and just renewable energy future. To take us away from fossil fuels. We did it in the heart of where fracking is happening."
There were no police incidents during the march; one girl was separated from her parents but they were reunited not long after organizers announced it from the stage at Independence Mall. Before the march, organizers Food & Water Watch held a press conference at City Hall.
---
DNC Anti-Fracking Protest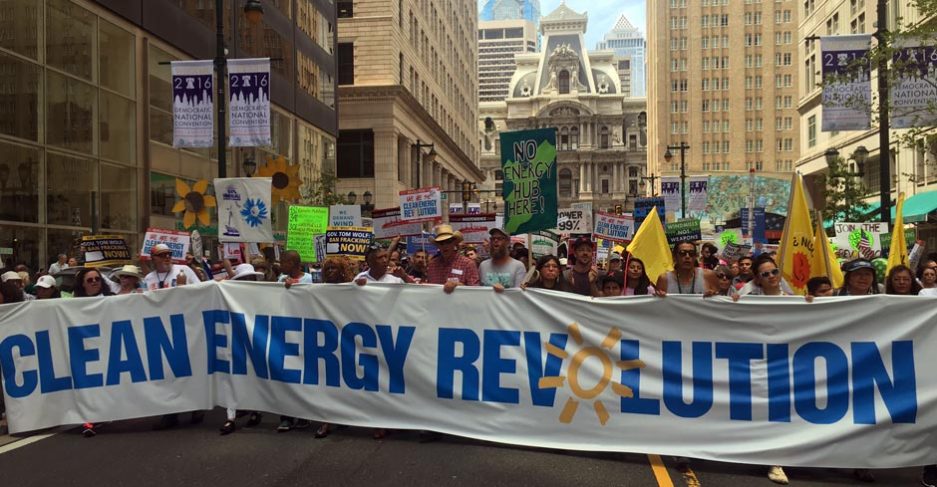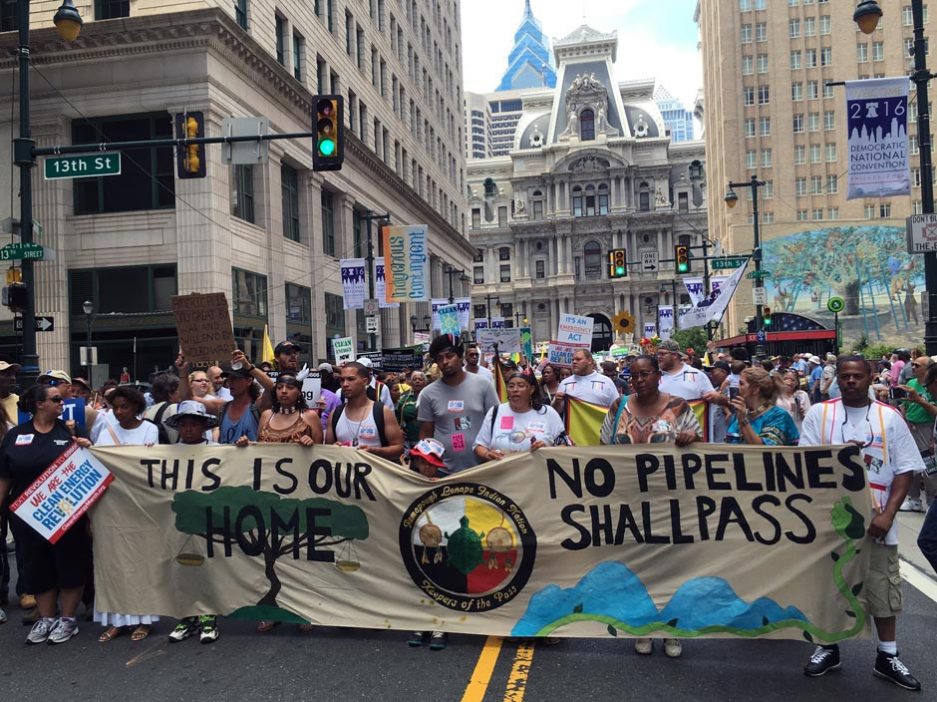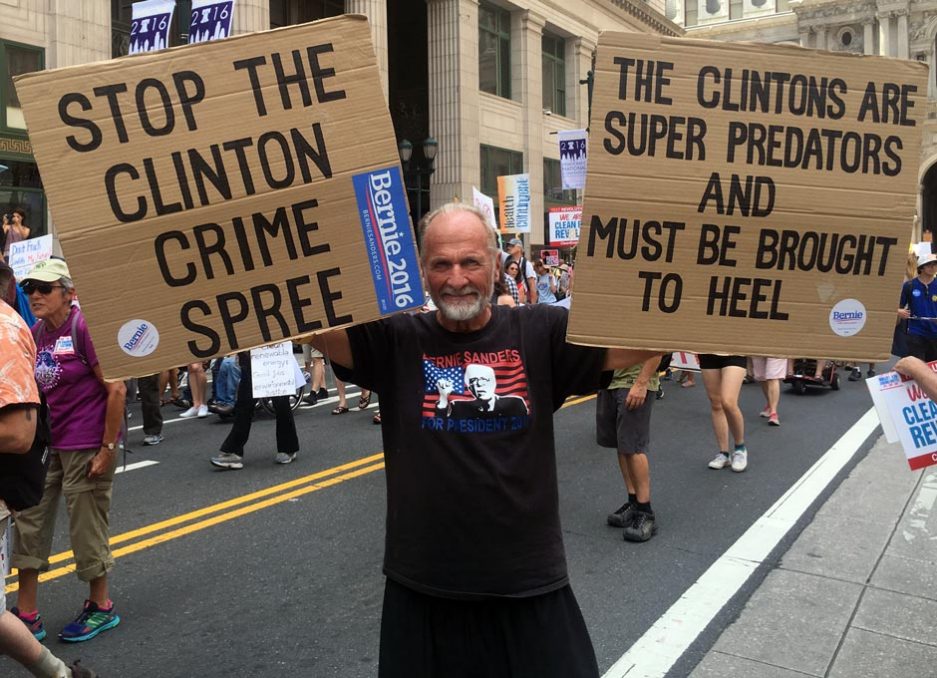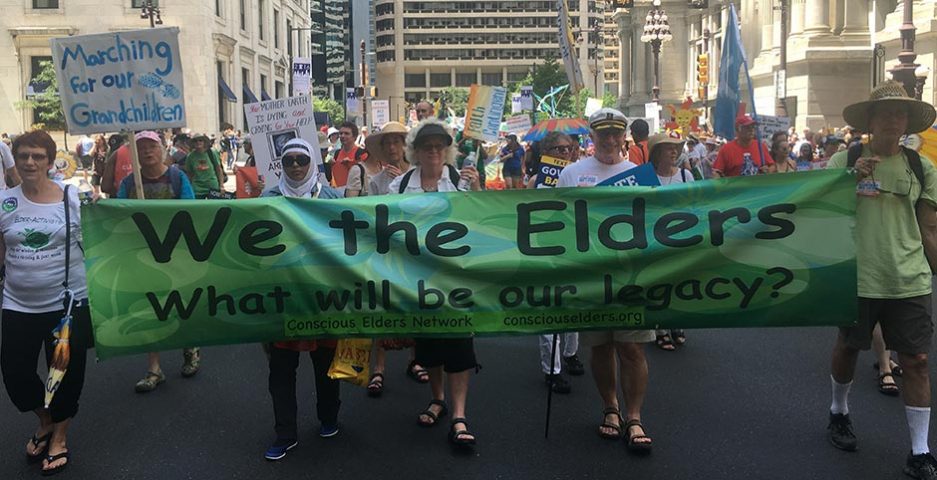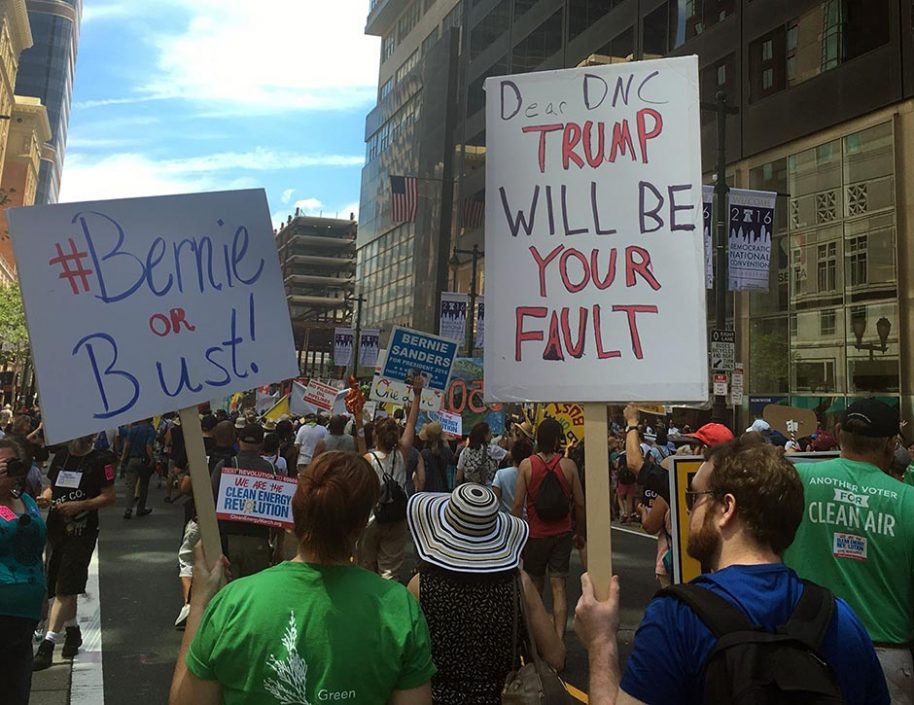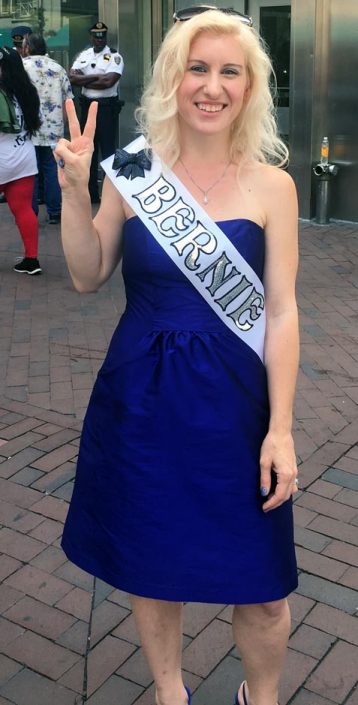 ---
"When Food and Water watch became the first national organization to call for a ban on fracking, it was viewed as a really marginal issue," said Food & Water Watch founder and executive director Wenonah Hauter. "But our movement has expanded dramatically and has become mainstream." She said more than 1,000 groups from all 50 states were supporting today's march.
"We are going to demand that everyone we elect take the green energy revolution seriously," she said. "Today, more Americans oppose fracking than support it."
Hauter called the march "not a political event" and declined to take questions from reporters about voting for Hillary Clinton in November. Many protesters in the crowd carried Bernie Sanders signs, with a man in a rat suit saying he would be writing in Bernie in the general election.
The first speaker of the day was City Councilwoman Helen Gym, the only local elected official to make an appearance at the protest. "We're in the middle of an eight-day heat wave, and it's almost 100 degrees outside, so I think that's a good indicator of what we're all here to talk about today," she said. "We're here joining together for an urgent call to free our country from its addiction to fossil fuel and to make a swift and just transition to a clean energy future.… Our cities and our elected officials can no longer continue to sleepwalk their way through a climate crisis of gargantuan proportions that threatens not only our future, but our current way of life."
The march and its speakers focused primarily on fracking and promoting solar and other forms of cleaner energy. There was a focus on the effects of fossil fuel extraction on indigenous peoples and communities outside the U.S. — the daughter of murdered activist Berta Cáceres spoke. At Independence Mall, the primary speech (and prayer) was led by members of the Ramapough Lenape Nation, who have long battled Ford in court over poisoning from a toxic waste landfill.
"I've spent a lot of time looking at the public health effects of the fossil fuel industry," said Sandra Steingraber, a biologist and anti-fracking activist. "It is science that is the grand marshal of this parade of ours. Because what the evidence shows is that the unholy trinity of fossil fuels — coal, oil and gas — is killing the planet and killing us."
After the speeches, organizers unfurled a giant fabric sun across the crowd at Independence Mall. "Fracking is a practice that cannot be made safe," Braun said. "We are super psyched about the turnout. We know that a majority of Americans want to see this practice banned. We really need the Democratic Party to get with the majority of Democrats and and the majority of Americans and oppose this practice rather than cozying up to the oil and gas industry."
---