Trump Taj Mahal's Owner Has Filed for Bankruptcy
The Trump Taj Mahal, called the "world's glitziest casino" when it opened, could close in November. About 2,800 casino workers could lose their jobs.
---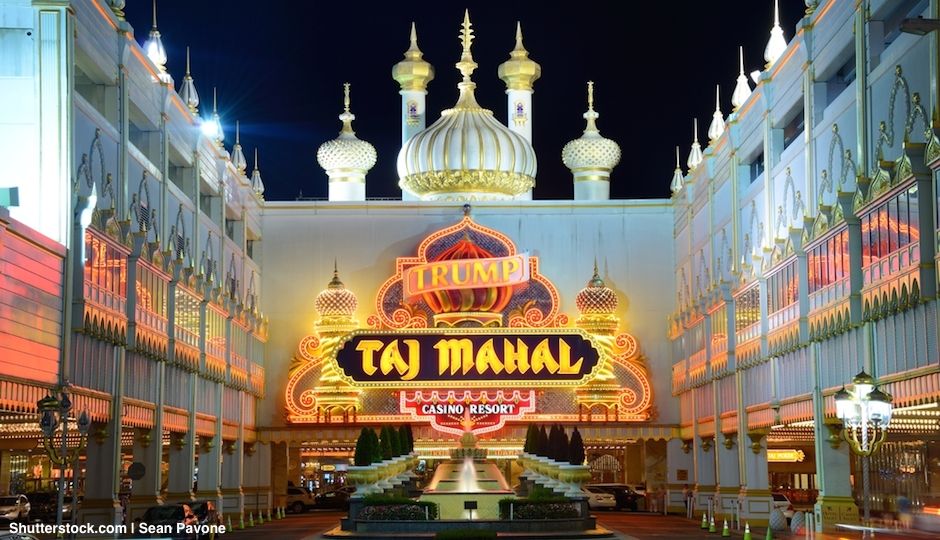 The reports have been made official: This morning the Trump Taj Mahal's parent company, Trump Entertainment Resorts, has filed for bankruptcy in a Delaware court. Per Bloomberg News, it listed assets and liabilities of up to $500 million each. In filings, the casino says it will close Nov. 13.
If the Trump Taj closes, another 2,800 casino workers would be out of a job. About 5,200 casino workers have already lost their jobs in recent weeks. The Taj is currently the northernmost casino operating on the boardwalk, with the Showboat and the Revel shutting down north of it just over a week ago.
The "world's glitziest casino" opened in 1990 at a cost of $1.2 billion and almost immediately filed for bankruptcy. Donald Trump lost a huge chunk of his stake in the casino in the organization. (After a few more bankruptcies, Trump now has 10 percent of his eponymous company, though he's not involved in its operations any more.)
But, until the opening of the Borgata in 2003, the Taj was generally the highest-grossing casino in A.C.
Trump Entertainment Resorts' other casino, the Trump Plaza at the south end of the boardwalk, is closing on September 16th.
Read a copy of part of the bankruptcy filing below.
Debtors' Motion for Entry of Interim and Final Orders by PhiladelphiaMagazine
---