The 19 Best Camping (and Glamping) Adventures to Take From Philly
Want to get out and commune with the fireflies? Sleep under the stars? Make s'mores the way God intended? Whether you're a seasoned outdoors hand or a wilderness rookie, our woodsy, watery guide to camping and glamping will help you get away from it all. Plus, read on for some advice from seasoned experts to get you ready for your camping (or glamping) adventure.
---
Key
⛺: Glamping
🏊: Swimming
🐦: Birding
⭐: Stargazing
🛶: Boating
🎣: Fishing
🥾: Hiking
---
🏊 🐦 🛶 🎣 🥾
South Jersey
From Center City: 50 miles
Tucked into the Pinelands National Reserve, this forest holds the widest­ variety of habitats anywhere in New Jersey — saltwater marshes,­ Atlantic white cedar swamps, mixed hardwood swamps and oak-hickory forest. (Fun fact: The lake in the center of the forest used to be a cranberry bog.) Come springtime, pick out a lean-to to stay in while experiencing the bird migration as our feathery friends make their return journey across the Delaware Bay. Rates start at $2 per person for group campsites; Woodbine.
⛺
Central PA
From Center City: 95 miles
Maybe glamping near a Civil War battle site doesn't sound super-romantic, but hear us out: BigMount's lodgings transform woodsy farmlands in Dover, PA — about 40 minutes from Gettysburg — into a secluded couples oasis. Two safari-style tents, which reside on what's thought to have been the campground of the Confederate Army, feature queen beds, woodburning stoves and electric lighting, and there's a private outdoor toilet and shower, for an elevated rustic experience. Tell ghost stories by the fire, throw darts in the covered gaming area, or simply enjoy some much-needed R&R with your pals. From $300 a night for both tents; Dover.
🏊 🐦 🎣
Delaware
From Center City: 80 miles
There are lots of campgrounds near the beach. But this one is actually at the beach — and excruciatingly popular for that reason, so book your yurt, cottage or tent site early. While there are plenty of activities in the park itself and, well, in the Atlantic Ocean, you'd be a fool not to rent a bike and pedal your way to the legendary Dogfish Head brewpub down the way in Rehoboth. You can also hop the ferry from Lewes to Cape May for lunch and a stroll. From $20 a night for camping and $74 for cabins; Lewes.
🛶 🥾
Northeast PA
From Center City: 90 miles

Say "I'm camping on the banks of the Delaware" in Philly and you're sure to get some quizzical looks. Not so 90 miles north, among the forests of the Delaware Water Gap National Recreation Area. Dingmans Campground offers nearly two dozen camping sites right along the river, with more in the woods behind. Spend your days exploring the trails of the federal lands surrounding the campground, then cool off in the shallow waters. From $44 a night; Dingmans Ferry.
🏊 🛶 🎣
Maryland
From Center City: 55 miles
Don't let its location on the Elk River fool you — this is a Chesapeake Bay attraction. The peninsula extends into the bay, making summertime camping a must to take advantage of its beaches. Elk Neck is especially good for families with little kids; at the park's nature center, the ranger on duty will show off a collection of native animals for the youngsters to touch and learn about. At the end of the day, take the three-mile bike ride from the campground to Turkey Point Lighthouse and its magical sunsets. From $22 a night; North East.
🏊 🛶 🎣 🥾
Southeast PA
From Center City: 35 miles
Those in search of a weekend getaway need look no further than this tidy park that straddles Berks and Chester counties and is but an hour from City Hall. Thanks to its proximity to civilization, French Creek doesn't have a particularly rural feel, though the two large lakes and 35 miles of trails — some quite difficult — will make you forget about the city before long. The huge pool, which sits just adjacent to one of those lakes, and disc golf courses are major summer attractions, so crowds you will get. From $40 a night for yurts; group camping rates also available; Elverson.
⛺
Jersey Shore
From Center City: 55 miles
If you love the Jersey Shore but are tired of getting sand in every nook and cranny, opt for a stay in a tree house instead. The can't-miss abode (it's neon green!) sleeps eight in its three bunk beds and sofa bed and includes a kitchen equipped with a three-burner stove top, a refrigerator, a microwave, a sink and a coffee maker. Visiting with kids? There's an on-site playground and a nearby spot for fishing and crabbing. And if you wind up missing the beach, you're only a 10-minute drive from Sea Isle City. From $182 per night; Ocean View.
🛶 🎣 🥾
Southwest PA
From Center City: 230 miles
We don't usually include disclaimers, but we want to say this up front: Don't just show up at the Youghiogheny River that rushes through this Western Pennsylvania park and throw your kayak in the water. Depending on the time of year and which part of the river you're in, these rapids can be fierce, in the Class IV zone. Local outfitters do guided trips — and don't worry; there are also sections for beginners. If you don't want to get wet at all, just relax by a campfire or in one of the handful of cottages and yurts. From $20 a night; Ohiopyle.
⭐
Central PA
From Center City: 180 miles
It's a scientific fact that the darker it is around you, the more stars you can see in the sky. And this incredibly remote park that sits at an elevation of 2,300 feet is one of the darkest places in the entire northeastern United States, which is why amateur and professional astronomers alike flock here. There's a basic campground, but if you're truly serious about your stargazing, you'll want to stay in the special astronomy observation field, where no campfires or white lights are allowed, for obvious reasons. From $16 a night; Coudersport.
🏊 ⭐ 🎣 🥾
Northwest PA
From Center City: 195 miles
The first time we visited this park way out in Clearfield County, we were alarmed to realize there's no phone signal. Like, none. But after the first night, we came to enjoy this forced disconnect. (Pro tip: Cheaters can download movies in advance). If you're roughing it, pitch a tent. If you're only semi-roughing it, opt for one of the cozy log cabins with real wood fireplaces. And by all means, be on the lookout for elk. This is their country. From $22 a night; Penfield.
🛶 🥾
Northeast PA
From Center City: 110 miles
The state bills this as one of the "most scenic areas" in the Commonwealth, and that's no joke thanks to the array of waterfalls. There are many such cascades, more than 20 formally recognized with their own names. The tallest is Ganoga Falls, at 94 feet; the smallest,­ still beautiful in its own right, is the 11-foot Cayuga Falls. You can see them all on an exhausting seven-mile hike (there are ways to see some without that much exertion), after which you can crash at one of 120 campsites or in a cabin.­ From $20 a night; Benton.
⛺
Central PA
From Center City: 150 miles
For a break from the hustle and bustle of city living, pack up your car and drive 3.5 hours to Airydale Retreat. The luxe glamping­ site, nestled among the rolling hills of the Commonwealth's Kishacoquillas Valley, offers six accommodations: two canvas tents with memory- foam mattresses,­ two tree-house-style stays rigged out with twisty slides, and two igloo-esque domes complete with heat and air conditioning. (One has a full indoor bathroom — score!) With nearby spots for mountain biking, kayaking, hiking, wining and dining, it's a challenge to fit it all in — which is why you'll spend most of the road trip home plotting your return. From $145 a night; Mill Creek.
🎣 🥾
Central PA
From Center City: 120 miles
If you stood on this piece of land 150 years ago, you would have a much different view. Iron and lumber companies had clear-cut the old-growth forest, using the trees to fuel their industries, and sparks from passing locomotives ignited­ fires that cleared the rest. The state bought the land in the 1890s, and the state forest program of Pennsylvania was born. Today, the park — which sits at the top of the Blue Ridge Mountains — is dominated by a plethora of oak species and offers everything from RV to primitive backpack camping. Talk about a comeback. $10-$15 a night; Fayetteville.
⛺ 🏊 🛶
Northeast PA
From Center City: 70 miles
At Shawnee Inn and Golf Resort in the Poconos, glamp with a scenic bird's-eye view of the Delaware River. Each bell tent — set up 10 to 12 feet apart on private decks overlooking the water — is outfitted with a queen bed, a daybed, a heater, a fan and a mini fridge, plus electricity, wi-fi, and firepits for making s'mores. (You'll have access to toilets, sinks and showers, too.) Bonus: Guided canoeing and breakfast at the resort are included in your stay. $299 a night; Shawnee on Delaware.
⛺ 🏊 🛶 🎣
Central PA
From Center City: 45 miles
Picture this: a vacation with your little ones where they're endlessly entertained and you actually enjoy yourself, too. "Does this exist?!" parents everywhere ask. At Sun Retreats, well, yeah. Kids will go wild over the fully furnished caboose-style rental or become pioneers of yore posting up in the covered wagon.­ (Pet-friendly cabins and a lakeside yurt are also available.) Tucker the whole family out with pedal boating, mini golf, or splashing around in the two pools. From $156 a night; Narvon.
🐦 🛶 🎣
Central PA
From Center City: 105 miles
Starting in Sunbury in the north and ending 50 miles downriver in Middletown, Pennsylvania's Susquehanna River Water Trail will redefine how you use the word "trail." Twenty-three publicly owned and volunteer-maintained islands dot the waterway, making for a primitive camping experience — provided you can get there. The Susquehanna River Trail Association provides GPS coordinates for adventurous canoers and kayakers; islands 89 and 93 — near the town of Halifax — are especially popular. Free; Northumberland and Dauphin counties.
🎣
Northeast PA
From Center City: 70 miles
If it's been a while since you hopped on two wheels, biking the distance of a marathon might seem overwhelming. Here's the magic of the trail that runs along the dramatic Lehigh Gorge from this private campground to lovely little Jim Thorpe: It's all downhill. Rent a tent site here (plenty of amenities are available), hit the trail after breakfast, and spend the day in Jim Thorpe before hiring a shuttle to bring you (and your bike) back up to the top. Or, if you're a masochist, ride back. From $32 a night; White Haven.
⛺ 🐦 🛶 🥾
Delaware
From Center City: 100 miles
Outdoor enthusiasts will have a field day at this Delaware park. That's because Trap Pond — roughly a 2.5-hour drive from Philly — has something for everyone: hiking and biking trails, bird-watching spots, fishing holes for catch-and-release, and canoeing treks past bald cypress trees. Bring your own RV or pitch a tent, or rent a climate-controlled cabin or yurt by the shoreline if you want something in between. From $16 to $81 a night; Laurel.
⭐ 🎣 🥾
North Jersey
From Center City: 50 miles
Stargazing may not be the first word that comes to mind when you think of New Jersey. But Voorhees­ State Park is home to the Paul Robinson Observatory, the largest public telescope in the state. Pitch your tent, then walk down to the observatory every Saturday evening between June and October to look up and observe the night's sky. Don't worry if you don't know what you're looking at; volunteers are on hand to answer any question, no matter how astronomical. From $20 a night; Glen Gardner.
---
Field Guide
Camping advice from the experts — Illustrations by David Wilson
Joel & Josh Spivey
We asked the twin 16-year-old Eagle Scouts from North Philly's Troop 126 for some advice for first-time campers.
No Shortcuts
When it comes to tent camping, look for a place clear of rocks and stumps, and don't get lazy. "We had an experience where it was very, very windy, and our tent ended up lifting up in the air while we were sleeping in it," Joel says. "Of course, we decided to be dummies that day and not stake our tent down, so we had to go out in the rain and wind and stake our tent down."
Stay Dry
"There have been so many times we've been rained on," Joel says. "So pack not just rain gear, but rain protection for your clothes and things. A lot of times, they don't put that on packing lists, but if your things are gonna get rained on, at least have them in a covering."
Be Curious
"When I started camping, it was very hard to get used to it," Josh says. "But you have to give yourself a chance to broaden your horizons. It may be uncomfortable for many people — it can be daunting — but you have to give yourself a chance to love it. Also, if you're in a tent, try to keep your dirty clothing outside the tent, so it doesn't stink up the tent."
Ro Mason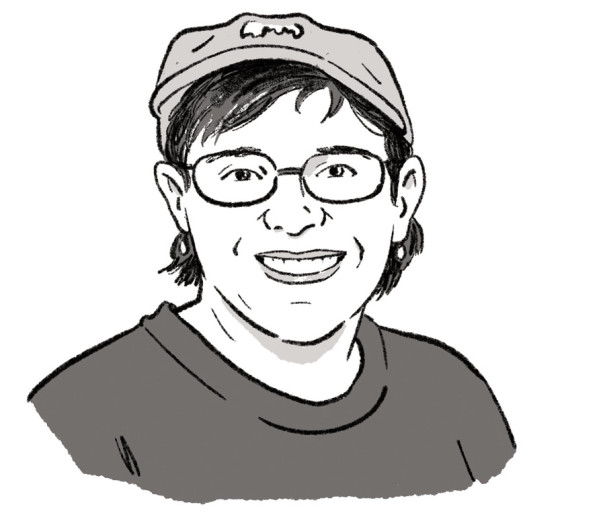 The trail maintenance leader for the Outdoor Club of South Jersey points us to some of her area's best woodsy walks.
"What we have in the Pinelands is just phenomenal for hiking. The red trail at the Franklin Parker Preserve, outside Chatsworth, is a gem. It's six miles, with a suspension bridge, beaver dams, little footbridges. It's an amazing little trail, and you can reach it right off Route 532. I'm very partial to it; it's just beautiful. … The CCC Trail in Bass River State Forest is absolutely beautiful when the mountain laurel is in bloom. It's just stupendous. … In Wharton State Forest, you can walk along the Batsto River and the Mullica River in the same hour. And my favorite place is Batsto Village. You can walk through the museum, walk through the workers' cottages; there's a lake there, bike trails and lots of hiking trails. It's very family-friendly."
Adam Diltz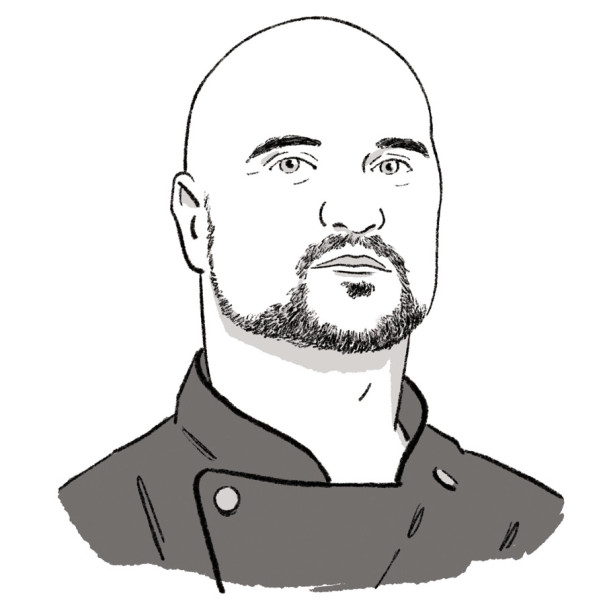 We asked the Elwood chef — who grew up hunting, fishing and camping in Columbia County — for tips on how to eat well when all you've got is a campfire.
Let it Burn
"You want to let your fire burn down to the coals and get super-hot before you start cooking. If you try to cook on flames, you'll get too much smoke, you'll get soot on your food, and you'll probably even start a grease fire."
Invest in Cast Iron
"The best things to use on an open fire are a cast iron pan and a cast iron Dutch oven. After all, that's what cast iron pans were invented for. And don't spend a lot. You can just go to Bass Pro Shops or Walmart and pick up stuff made by Lodge. They're great, and they're already seasoned and ready to go."
Consider Your Menu
"If you're not an experienced outdoor cook, don't go out there trying to smoke a pork butt. Unlike with your grill or smoker at home, you have very little temperature control with an open fire. It's hard enough at home, and a pain in the ass over a fire. Skewered things are perfect. Sausages. Maybe a pork tenderloin on the grate or in your cast iron pan. If you have the Dutch oven, a pot of chili or stew is the way to go."
Published as "A Breath of Fresh Air" in the April 2023 issue of Philadelphia magazine.