News
A New Vegan Cafe and Juice Bar Is Opening in Ardmore This Weekend
Blue Pearl Cafe will feature hearty grain bowls, colorful plant-based meals, and organic cold-pressed juices.
---
As more and more Philadelphians try to eat plant-based in order to be more healthful — and mindful of the environment — a new fast-casual outpost is launching to meet that need on the Main Line. Blue Pearl Cafe, Ardmore's new plant-based cafe and coffee shop from FJ Leto, the owner of local cold-pressed juice company Juice Dr., opens this weekend.
Prior to this first brick and mortar opening, Juice Dr. offered delivery of organic cold-pressed juices throughout Philly, as well as delivery of "Immunity Boxes" full of veggies, which boast a "full phytonutrient produce rainbow in every box" — meaning you get yellow, orange, red, green, blue/purple, brown, and white veggies and fruits. Those items are all still on offer on a subscription basis, but now the brick and mortar cafe will have individual juices for sale, and a full menu of plant-based food and Rival Bros. coffee, too.
Patrons of the new spot will find a full menu of vegan offerings that includes playful dishes like spaghetti and beetballs, as well as pad Thai, walnut taco salad, and fruit-based options like acai bowls, organic smoothies, and cold-pressed juices — all created with loads of fruits, veggies, super foods, adaptogenic herbs, and antioxidants.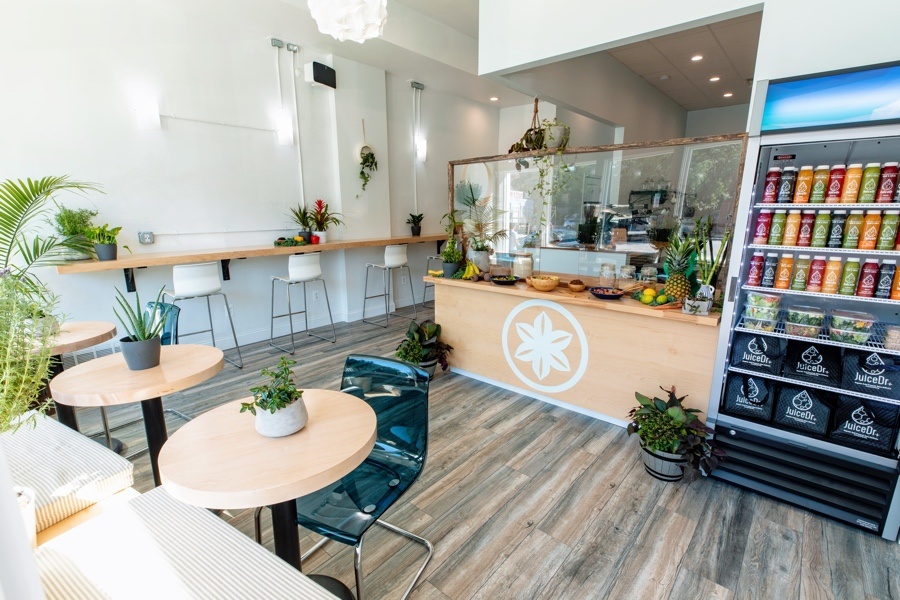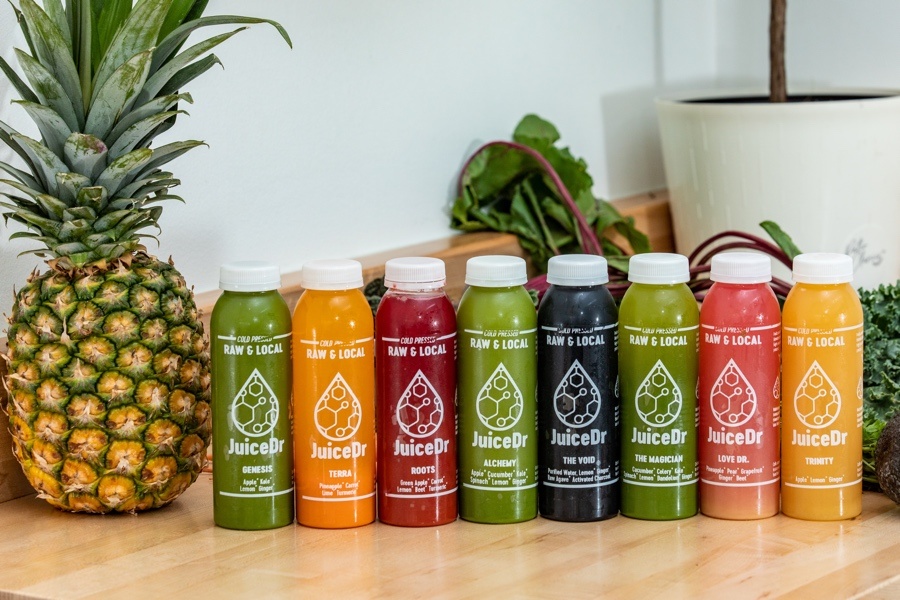 Leto hopes his organic, plant-inspired menu can help make people feel more connected to the earth. That's where the name for the cafe came from too, Leto says. He first heard the term "blue pearl" during a Siddha Yoga meditation intensive, and took it to heart.
"It's our little blue-green gem floating in space," Leto says, "Eating a plant-based diet is not only one of the best things people can do for their own health, it is one of the only things that can help our planet environmentally recover, reduce and reverse the damage humanity has caused."
Blue Pearl Cafe was originally slotted to launch in March, but that plan was changed due to the pandemic. Their new grand opening this weekend was supported through a grant and PR assistance from Ardmore Initiative, which supports new businesses opening in Ardmore.
"We were delayed when the global pandemic caused businesses to close," says Leto, "But now, after working hard to pivot with our Immunity Boxes and expansion of our juice subscriptions, we are ready to continue our growth with our first brick and mortar location."
Safety and health protocols include contact-free ordering, the installation of clear glass over the counter, as well as internal safety standard and checks. (Blue Pearl Cafe and Juice Dr. also have a no-questions-asked call out sick policy for their employees.) For customers, masks and social distancing are required, and tables outside are first come, first served. Curbside pick-up and grab and go are also available, with contact-free delivery for meals coming soon.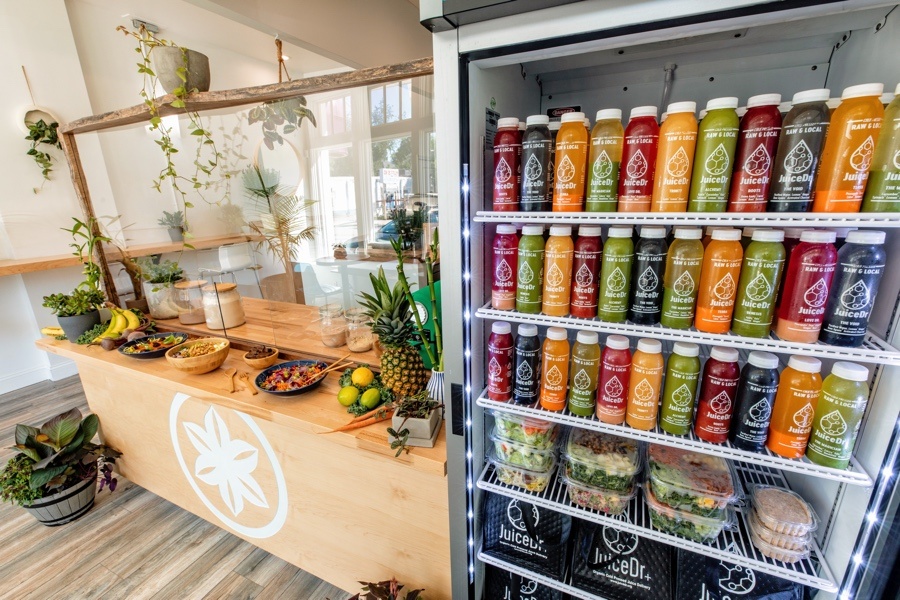 Blue Pearl Cafe opens Saturday, August 22nd at 9:00 a.m. at 44 Rittenhouse Place. For more information about Blue Pearl Cafe and Juice Dr. visit www.bluepearl.cafe or call 484-414-4122.
Want to hear more from us? Join Be Well Philly at:
FACEBOOK | INSTAGRAM | NEWSLETTER | TWITTER
---
---