News
Look Inside This Dreamy New Nordic-Inspired Sauna in NoLibs
The stylish new space offers sauna sessions, massages, and limited contact private booking.
---
The first thing you'll notice about NoLibs newcomer Formation Sauna + Wellness isn't the wooden cube of a sauna tucked in the corner of one of the rooms, it's how open the space is. Sitting at 3,000 square feet, each room feels expansive, with natural light dappling the sparse furnishings. There's a pair of swings in the reception area and wild green plants everywhere — atop cubbies, next to a cluster of lounges, catty-cornered from the massage table. Somehow, Formation feels spacious yet cozy, and for owner Sarah Hummel, that's the point.
Hummel is a massage therapist and yoga teacher; her main focus previously was Sutra Healing Arts, based out of Mama's Wellness Joint. "I don't like fancy. I like simple. I like something that is comfortable but doesn't feel like a luxury," she says. "I wanted the sauna to feel special but not out of reach for people, so that's why it's a really clear, open, and simple space."
Hummel designed her oasis in collaboration with the professional guidance of Jeffrey McMahon Design + Build team. Located in a high-ceilinged space on 3rd and Brown Street, Formation is dedicated to the pursuit of relaxation and ease. Inside, there are separated areas called "pods" — each pod offers one sauna, eight lockers, a toilet, a shower, and a lounge with seating. The two pods co-exist in one large open area, so there is overlap in terms of space, but not in terms of surface contact and shared furnishings.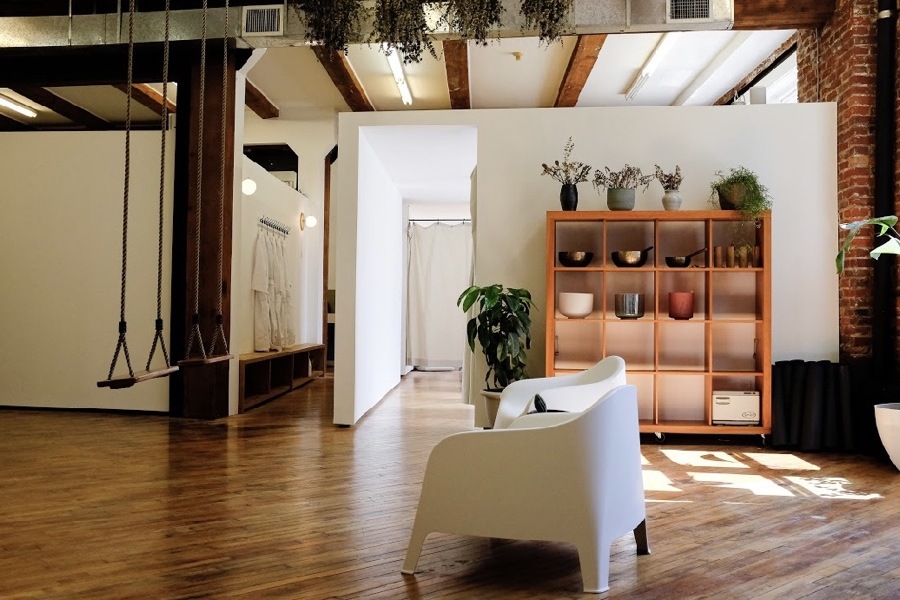 Formation uses a historic Nordic tradition to create a customer-led experience. Each sauna is powered by sprinkling water over hot stones (temperatures get up to a steamy 195 degrees Fahrenheit depending on how much water you add.) Then, there's an important cycle to follow: a pattern of five to fifteen-minute sauna rest followed by an ice-cold shower intended to stimulate and energize. Rinse, and repeat. The number of cycle repetitions, and what you do between them, is your decision. Massages and soothing cups of tea are some of Hummel's recommended activities to intersperse between your sauna time.
Hummel will be the first to admit that being in an enclosed, sweaty space with strangers in the age of COVID-19 sounds more than a little scary — which is why all appointments are private and limited to you on a solo visit, or a selection of close friends. In addition to the limited occupancy, safety protocols are in place. Formation has regular deep-cleanings and utilizes a three-part air filtration system that utilizes a True HEPA filter to capture airborne contaminants. Masks are required for all.
She hopes the space can become a peaceful retreat. "Our community deeply craves connection and quiet, as well as a space to disconnect from the computer screen and chaos of the day. Sauna offers that," she says.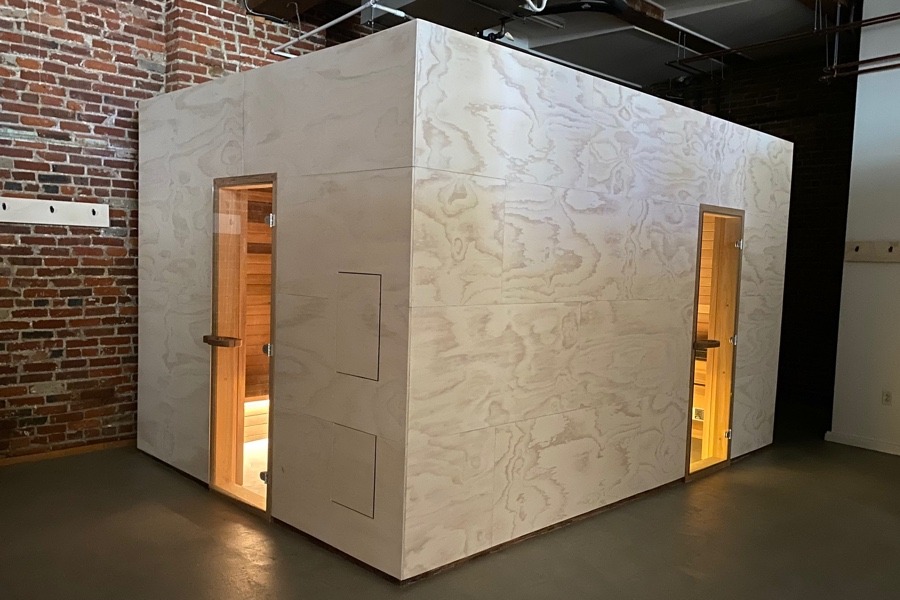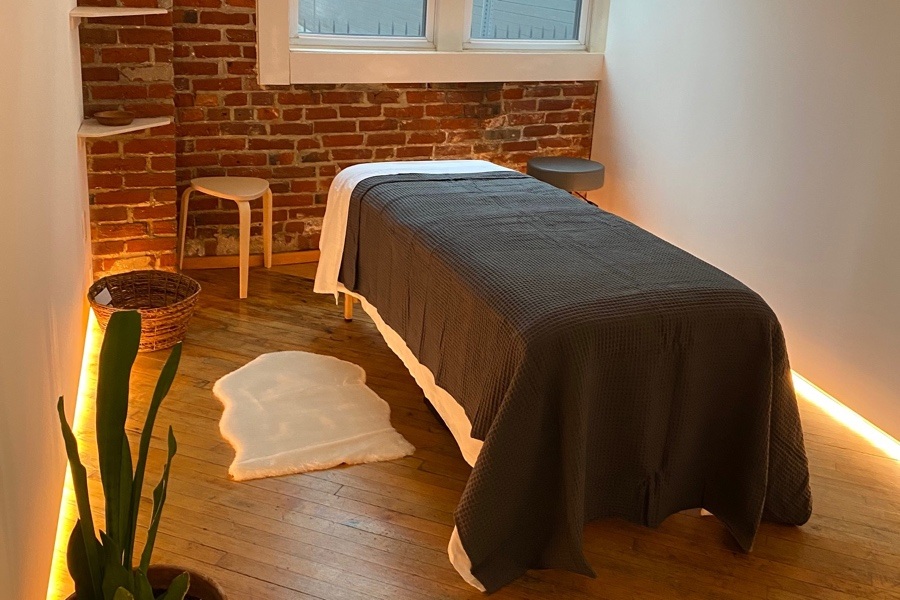 Though her original opening for Formation was set for March 20th, plans have been altered to cope with COVID-19. Right now she's offering soft opening appointments for limited contact private bookings at Formation through Labor Day, and hoping to be ready to open in mid-September — of course all depending on how things look in Philly with coronavirus cases.
Besides sauna bathing and a menu of massages, the space also plans to offer a slew of workshops centered on introspective healing. Sound baths and meditation sessions will make the short list, along with breath work sessions and guidance on pranayama exercises.
View this post on Instagram
Ultimately, Hummel wants Formation to help break barriers of entry to the world of wellness in Philly. Hummel believes that it took time for saunas to rise in popularity in Philly because of their associations with more costly day spas, which can feel unattainable for many.
Hummel hopes to continue the trend of sauna culture becoming a norm throughout the city (infrared saunas and heated yoga studios were on the rise in Philly before COVID-19, as well as popular local baths inspired by a variety of cultures) — and she says, keep her prices accessible. A 60-minute sauna session is $7o for one person; while a 60-minute massage for one is $100. Prices vary depending on number of people.
"I want people to understand that we truly are for everyone, not just people who enjoy spa treatments," she says, "This is for everyone who wants to experience some stillness."
Want to hear more from us? Join Be Well Philly at:
FACEBOOK | INSTAGRAM | NEWSLETTER | TWITTER
---