7 Healthy-ish Things to Eat During a Phillies Game at Citizens Bank Park
Where to chow down during a ball game, without totally sabotaging your diet.
---
Look, we know that no one goes to the ballpark for the salads. That said, we also know that sometimes you're on a strong healthy-eating streak, and the last thing you need is an overpriced hot dog to ruin it. So with that in mind, we scoured Citizens Bank Park for some healthy-ish things to eat the next time you're cheering for the Phillies.
Of course, the best way to ensure you eat well at the game is to bring your own snacks. Fresh fruits and veggies and nuts are always going to be a better choice than nachos. And while you can't bring in glass bottles or cans, you can bring in sealed plastic bottles (hey there, San Pellegrino).
But who are we kidding? Baseball games are all about the food (for, erm, some people). So if you're hankering for some ballpark food, but don't want to totally throw your dietary goals out the window, here's where to start.
Black Bean Burger at South Philadelphia 9th Street Market
This food stand has multiple locations at the ballpark, and it's a good place to hit up for vegetarian options. This black bean burger is a better option than a charred beef patty, and it's a very reasonable 310 calories.
Italian Turkey Sausage at the Hot Dog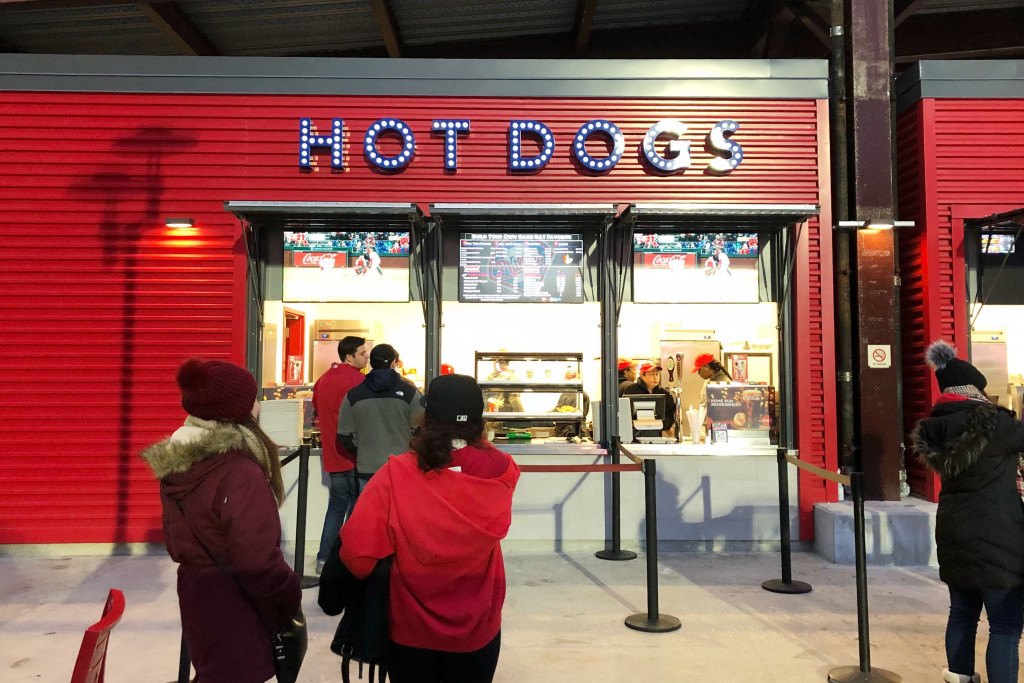 Think you can't find anything good to eat at a hot dog stand? Think again. At this spot you'll find a BYO option. Start with an Italian Turkey Sausage (170 calories, and likely less fat than a regular hot dog), then skip the bun and instead pile it up with veggie-centric toppings, like grilled onions, guacamole, and pico de gallo. Yum!
Chicken Cheesesteak at Cobblestone Grill
Granted, anything called a "cheesesteak" isn't going to be great for you, even without the red meat. But you can easily make this chicken version (which ranges from 440 to 600 calories) a little healthier by skipping the processed cheese entirely (keep any grilled veggies though!).
Gluten-Free Foods at Zoom Foods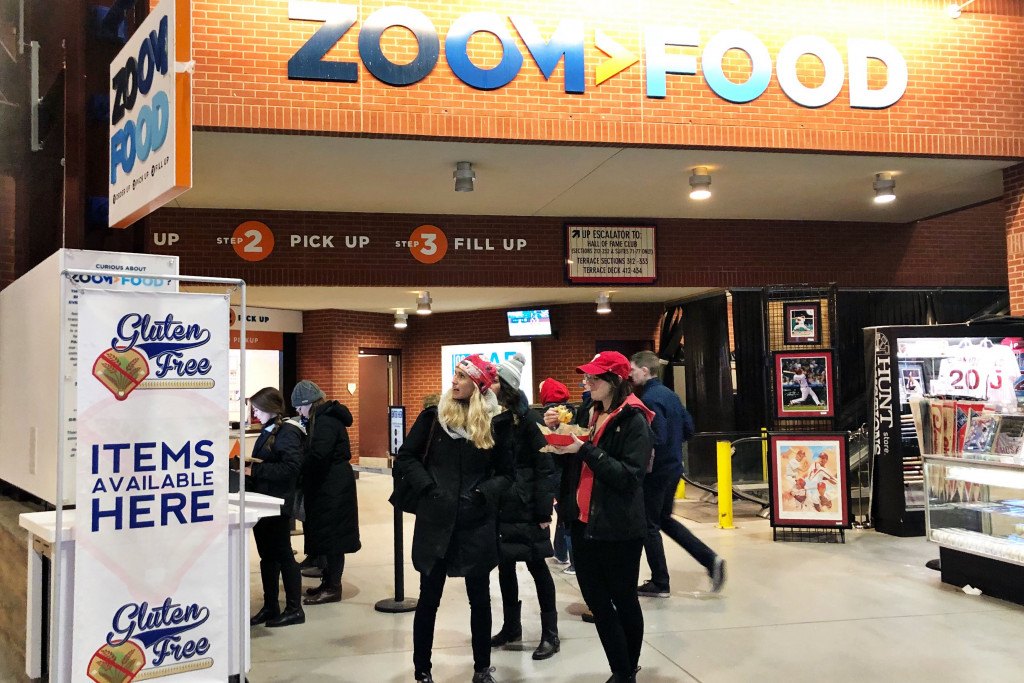 As we all know, gluten-free foods aren't necessarily healthier. However, if you've been diagnosed with Celiac's and need some dietary-restriction-friendly menu items, the dedicated gluten-free stand in section 126 has a ton. Ranging from gluten-free pizza to gluten-free chicken tenders to gluten-free hot dogs, there are plenty of options.
Hummus and Pretzels at South Philadelphia 9th Street Market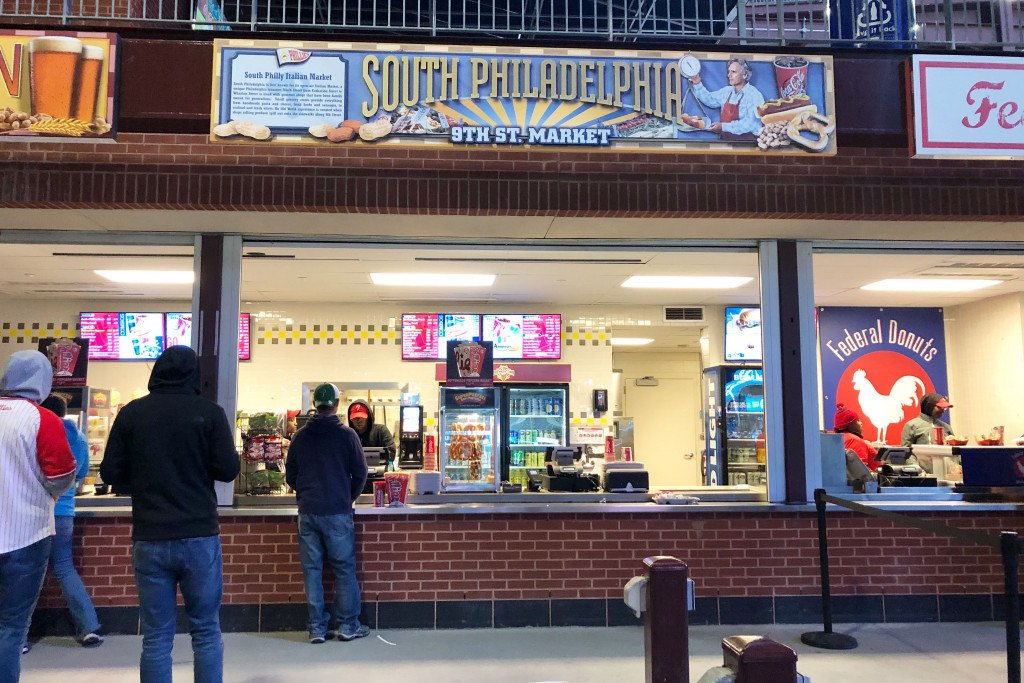 At another 9th Street Market stand (the one by Federal Donuts), you'll find some healthy snacks that are way better than French fries. You can order the hummus and pretzels (260 calories), or keep things super simple with carrots and celery (230 calories).
Smoked Turkey at Bull's BBQ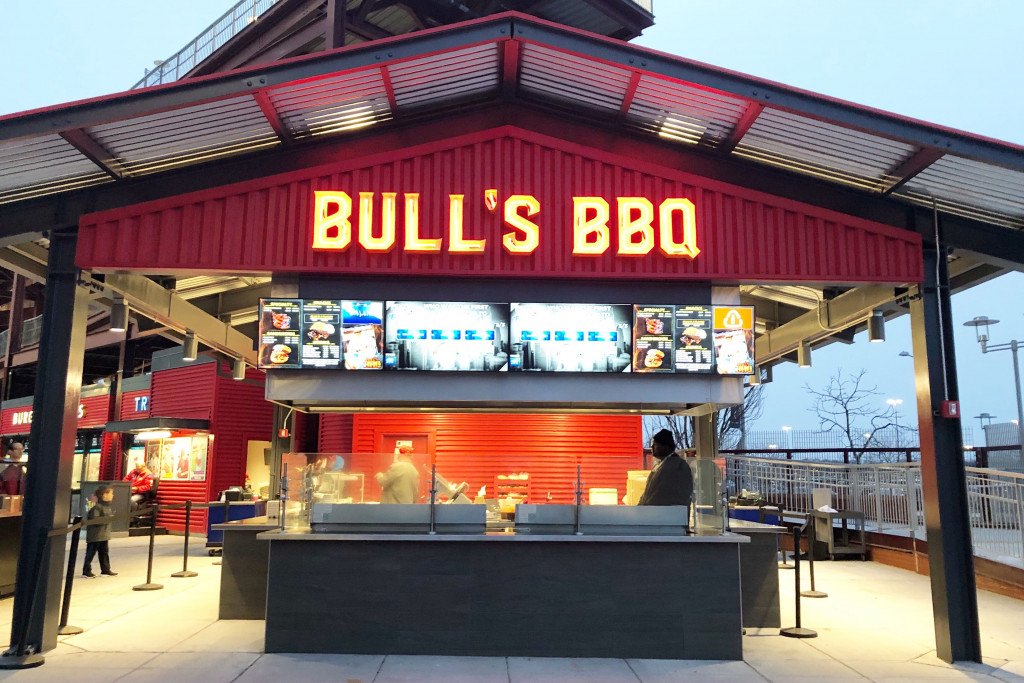 Okay, so, yes smoked meats should set off some *carcinogen alarm bells* in your head. But if you've just gotta have that BBQ, you're better off with a lower-fat, white-meat option, like turkey, than a red meat, like pulled pork. Want to be even healthier? Ask for sauce on the side.
Vegetarian Cheesesteak at Campo's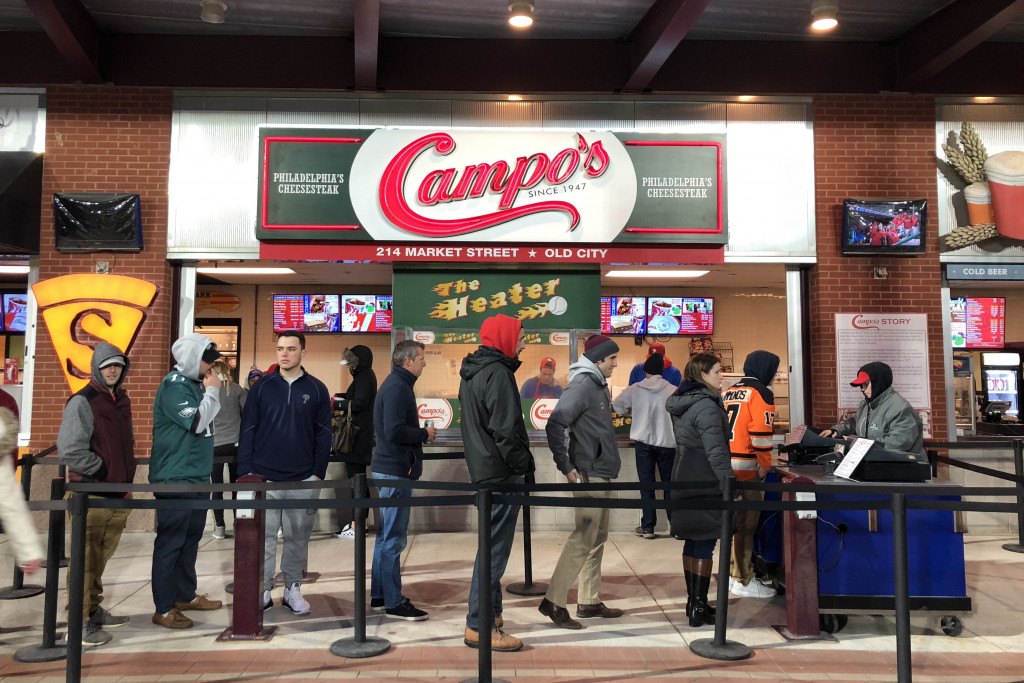 Avoiding red meat? Avoiding all meat? You can still get some cheesesteak flavors with this soy-based version. It still packs between 600 and 630 calories, though, so keep in mind that this item is more the "ish" side of "healthy-ish."
Like what you're reading? Stay in touch with Be Well Philly—here's how:
---
---