My Top 5: Philly Fitness Instagrams for Instant Motivation
Philly fitness Instagram star Fabiana Ferrarini (she's got a whopping 25,000 followers!) tells us where she finds motivation on Instagram.
---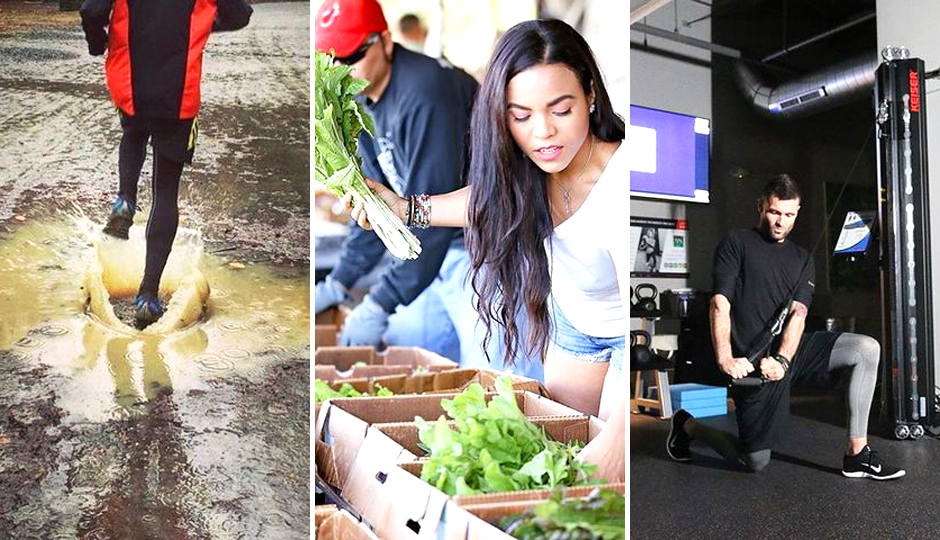 Instagram, for me at least, is a never-ending scroll of photos featuring everything I love — baby animals, feminism, food, and beauty. It can also be a great source of inspiration for your health and wellness journey — if you follow the right accounts, that is.
So, how do you find the best fitness Instagrams to keep you motivated? Well, you don't have to find them, actually, because we've done the work for you: We chatted with Philly fitness Instagram star Fabiana Ferrarini (@fabiana_ferrarini), a certified health coach, fitness instructor and founder of Fit With Fabi, who has a whopping 25,000 Instagram followers herself (!!), to see which Philly health and fitness Instagrams are at the top of her list to follow for daily motivation. You'll find her top five picks below. 

"As Thrive's executive director, Sean dedicates his posts and articles to teaching the importance of proper form and techniques. As you navigate deeper into what I call 'the Fitness sea,' you will realize proper form is KEY to a sustainable and successful fitness journey. Being the big science geek that I am, nothing beats checking out Sean's page for nuts and bolts fitness motivation."  
"Diva is my rockstar. She gets me super pumped, and trust me, she will do the same for you. Are you a CrossFitter? A boxer? Powerlifter? No worries, because her page shouts 'do whatever makes your soul dance!' Diva believes you should be bold and be strong, and — most importantly — do it with a purpose. And like Diva says, 'LETSSSSSSS GOOOOO!!' That's the kind of motivation that will get you off the couch, pausing your Netflix marathon of The Walking Dead, and right to the gym in a heartbeat."

"As a holistic nutritionist, Candy is certain to point you in the right direction! She covers everything from healthy meals to cheat meals and her page will have you looking at food and healthy eating in a way that will make your momma proud! Looking for a HEALTHY detox? A cleanse? Or simply a clean meal to get your body pumped? Candy has you covered. Fitness has a best friend and her name is nutrition. If you are looking for life-changing results, nutrition has to be a part of the party."  
"Wayne is the man that will make the one-hour workout feel like you just left the club with your best friends. Your workouts should be far from boring, or feel like a punishment. They should be fun and challenging with lots of energy. Wayne keeps his crowd going with his energy, his music and his passion to see others feel accomplished. A quick spin through his page will give you the push you need to pull you out of your slump and get into a pumped workout."
"Whoever said running is boring has not met Jon of Run215. Fitness is not limited to lifting weights. Switch it up, have fun, meet new people, and join the Philly running movement! Run at midnight with neon lights or speed-walk three miles and end at your favorite bar for a celebratory cold one with your fellow runners. Jon allows 'everyday people' to experience just how much fun running can be. There are no rules or restrictions, just double knot your sneakers and be ready to move those legs (fast or slow)."
Like what you're reading? Stay in touch with Be Well Philly—here's how:
---
---