Meet Bell, This Week's Adoptable Running Dog
---

This week's adoptable running dog, Bell, is currently at ACCT waiting for rescue, foster, or adoption. We say someone ought to scoop her up before heading down the Shore this weekend — she'd make for a very photogenic beach-selfie (and running!) partner, don't you think?
Name: Bell
Age: 2.5 years
Weight: 47 pounds
Breed: Terrier mix
Running style: Bell looks like she could be part greyhound, so you know she's going to be a great runner. She's an active girl with long legs who stays by your side when you're out and about. And like many of us, Bell needs to burn off energy to be the best she can be, so she has the potential to be a very regular running partner for a lucky person (or two).
Why Bell is awesome: Bell is a beautiful and sweet dog. She has an adorable underbite, don't you think? She has lived with dogs before and had great dog meets at the shelter. She's an active and playful gal who will probably thrive with an active family. Can you imagine having this gorgeous girl by your side while you run, hike, and walk? Bell also already knows sit and can probably learn other commands.
---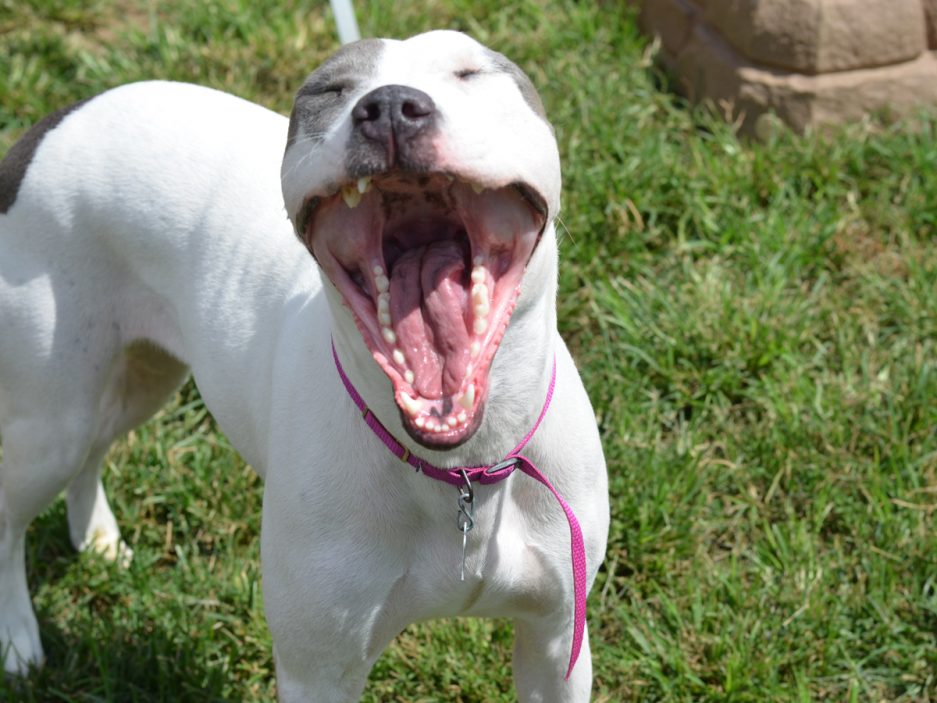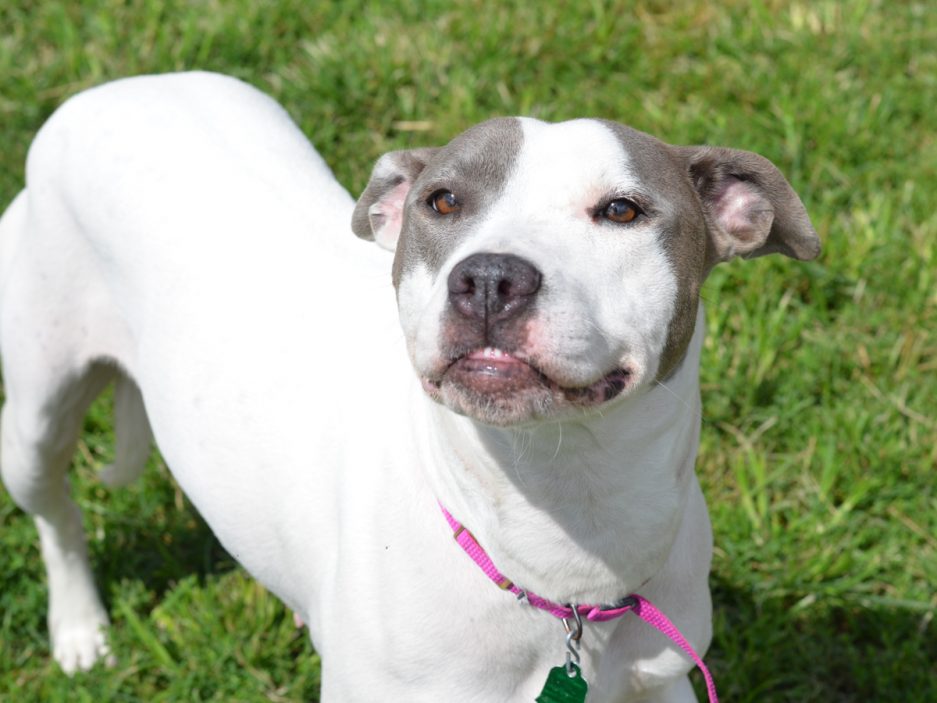 ---
If you're interested in adopting Bell, stop by the ACCT at 111 West Hunting Park Avenue and ask about adopting. Bell's record number is A28695571. For more information about the adoption process, visit their website. And for more awww-worthy photos, check out our previous adoptable running dogs here.
……………..
We work with The Monster Milers each and every week to profile local running dogs waiting to be adopted. The Monster Milers are a group of runners who help shelter dogs burn off energy and get much-needed exercise by taking them on runs around the city, and they also just launched their first-of-it's-kind Adopt a Running Buddy foster program. If you're not in the market for a pup right now, but would still love to help out homeless dogs, you can always become a Monster Miler volunteer or foster parent. Find out more about how to get started with those processes here.
Like what you're reading? Stay in touch with Be Well Philly—here's how:
---