Meet Pitty Cent, This Week's Adoptable Running Dog
---
This super-friendly young pup is already a great hiker, and he's on his way to becoming a great runner—he just needs a running buddy to help get him there. And that's where you come in! Find out more about this goofball below.
Name: Pitty Cent
Age: 10 Months
Breed: American Bulldog Mix
Size: 60 pounds
Background: Pitty Cent was surrendered to Animal Control, along with two of his siblings.
---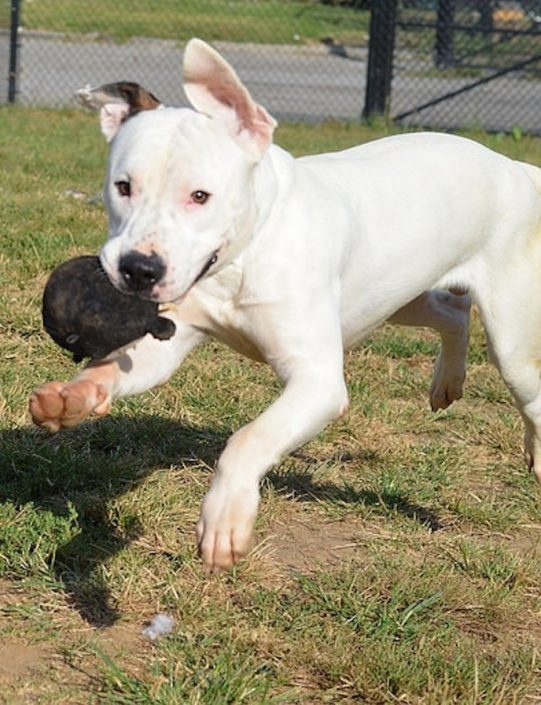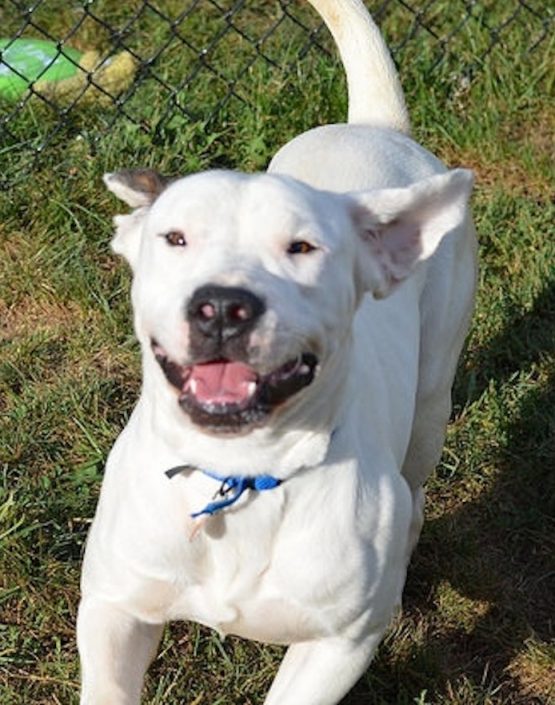 ---
Running style: While Pitty Cent is a pretty slow runner, he gets an A+ for effort, as he tries really hard to please the person he's with. He's still a puppy and is more inclined to do a run-and-walk combo, so he would be a great partner for someone who is just taking up running. He's also gone hiking with The Monster Milers in Wissahickon Valley Park, and he is an amazing, well-behaved hiker.
Why Pitty Cent is awesome: Pitty Cent is one of the sweetest goofballs you will ever meet, and he is also one of the most handsome! He attended four Monster Miler events just last week and they couldn't have asked for a more well-behaved dog. (Well, he did jump up a bit to give out some hugs, but his hugs are so gentle that you can't help but love them!) He is friendly with other dogs and with kids; he has been playing well with the other dogs at Street Tails and he quickly made friends with the other adoptable dog on his last hike. If you're looking around for a large, cuddly lapdog, Pitty Cent is your guy.
If you are interested in adopting Pitty Cent, you can fill out an adoption application here, or contact Street Tails Animal Rescue by email or by phone at 267-761-9434. And for more awww-worthy photos, check out our previous adoptable running dogs here.
………….
We work with The Monster Milers each and every week to profile local running dogs waiting to be adopted. The Monster Milers are a group of runners who help shelter dogs burn off energy and get much-needed exercise by taking them on runs around the city, and they also just launched their first-of-it's-kind Adopt a Running Buddy foster program. If you're not in the market for a pup right now, but would still love to help out homeless dogs, you can always become a Monster Miler volunteer or foster parent. Find out more about how to get started with those processes here.
Like what you're reading? Stay in touch with Be Well Philly—here's how:
---