Meet Peanut Butter Roll, This Week's Adoptable Running Dog
---
For this week's adoptable running dog we've got Peanut Butter Roll, a big and beautiful brindled Mastiff who's always up for pounding the pavement with the Monster Milers. If you are interested in making this pooch your running buddy, you can meet her at PAWS' Grays Ferry location.
---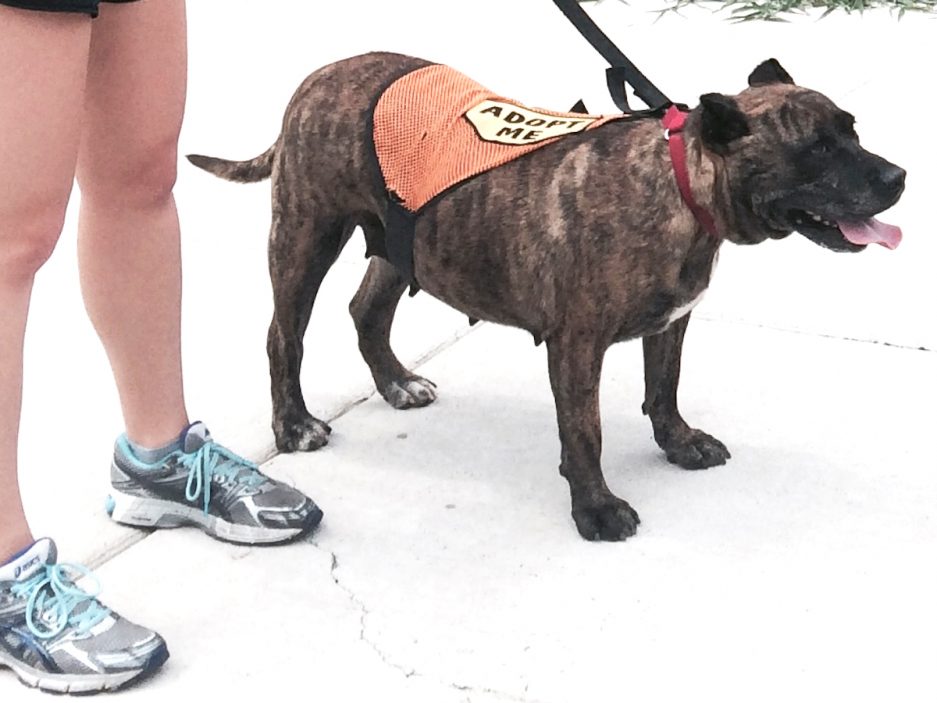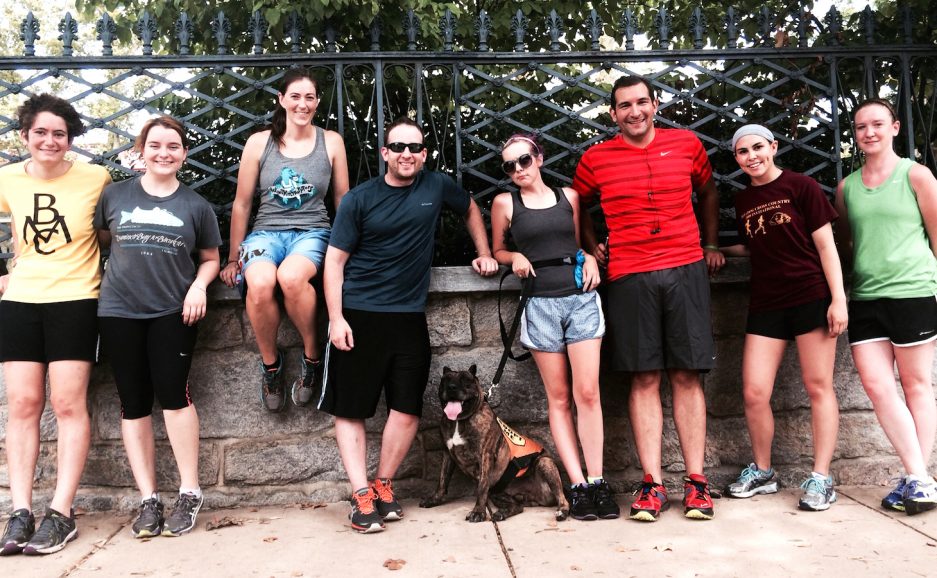 ---

Name: Peanut Butter Roll
Age: 4 to 6 years
Breed: Mastiff mix
Size: 65 pounds
Background: Peanut Butter Roll was found as a stray.
Running style: Watch out for this big girl. Peanut Butter Roll has stamina, speed and style. She's got confidence and poise and is an absolute favorite of the Monster Milers volunteers. She's easygoing and social with large and small people, which means she'd do great running on the Schuylkill Banks trail or on crowded streets!
Why Peanut Butter Roll is awesome: Can you think of that "It's Peanut Butter Jelly Time" song? Well, that song is a great reflection of what life with this brindle beauty would be like: slightly nutty, sweet and satisfying. Peanut Butter Roll will run beside you on all of your journeys; you'll be fitter and faster, and you'll both be smiling.
You can find out more about Peanut Butter Roll (and other adoptable animals) here. And for more awww-worthy photos, check out our previous adoptable running dogs here.
If you are interested in adopting Peanut Butter Roll, you can email PAWS at [email protected], call them at 215-298-9680, ext. 16 or fill out an application here.
……..
The Monster Milers are a group of runners who help shelter dogs burn off  energy and get much-needed exercise by taking them on runs around the city. If you're not in the market for a pup right now, but would still love to help out homeless dogs, you can always become a Monster Miler volunteer. Find out more about how to get started with the volunteer process here.
Like what you're reading? Stay in touch with Be Well Philly—here's how:
---