CONCERT REVIEW: Wilco at the Mann
The band wowed in its first Philadelphia show since 2010.
---
It's been more than six years since Wilco played Philadelphia proper. Sure, there were a few visits to Camden in the interim, but until last Saturday, June 4th, they were surely trying to break our hearts. Their triumphant return to the Mann was a pure rock jolt to the soul.
Since last summer, the band has kicked off shows by playing its 2015 LP Star Wars in track order, but Wilco digressed at the Mann, opening with three songs from this interplanetary work and then switching to classic standard "I Am Trying to Break Your Heart." The remainder of the show was a constant high of some of their greatest works with sound that has to be among the best around for an outdoor venue.
A little over a third of the way into the show, the sprawling epic of "Via Chicago" appeared; it was as aurally delicious as ever. Following this, band leader Jeff Tweedy, who kept the banter to a minimum, revealed that keyboardist Mikael Jorgensen was celebrating his birthday. A rousing "Happy Birthday" from the crowd was proceeded by two choices of Jorgensen — a beautiful "Laminated Cat" and another chestnut that is rarer live these days, "Company in My Back."
Songs that even I usually am less drawn to, like "Dawned on Me," had some extra live juice on this night. And then "Impossible Germany" was about to begin, but the wrong key caused a restart. This aberration was very much appreciated, showing how the live clockwork of a band that can play 32 songs in a little under two and a half hours can still have a little spontaneity. Nels Cline then got to work his magic on the song, one of the great modern guitar showcases.
The rest of the band was in great form. Tweedy showed why he is one of rock's finest frontmen. Bassist John Stirratt, who often gets one or more vocal leads but did not on Saturday, was great on harmony. Pat Sansone kicked into high musical gear often, especially with some guitar theatrics on "I'm a Wheel." And Glenn Kotche was a drumming mystic, displaying extra panache on the classic "Heavy Metal Drummer" and a calm touch in the second encore acoustic set. Birthday boy Jorgensen remained hidden for much of the night on keys, but emerged with a radiant melodica for the acoustic set finale.
Opener Richard Thompson, who performed "I Misunderstood" before Wilco later played "Misunderstood," provided a fascinating musical thread for the night. He joined the band on "California Stars" and got to take lead guitar at the end of the song, much to the amazement to everyone on the stage and in the audience. Thompson's opening moments were nothing short of sublime, with his intricate guitar picking booming in the Mann's brilliant acoustics.
---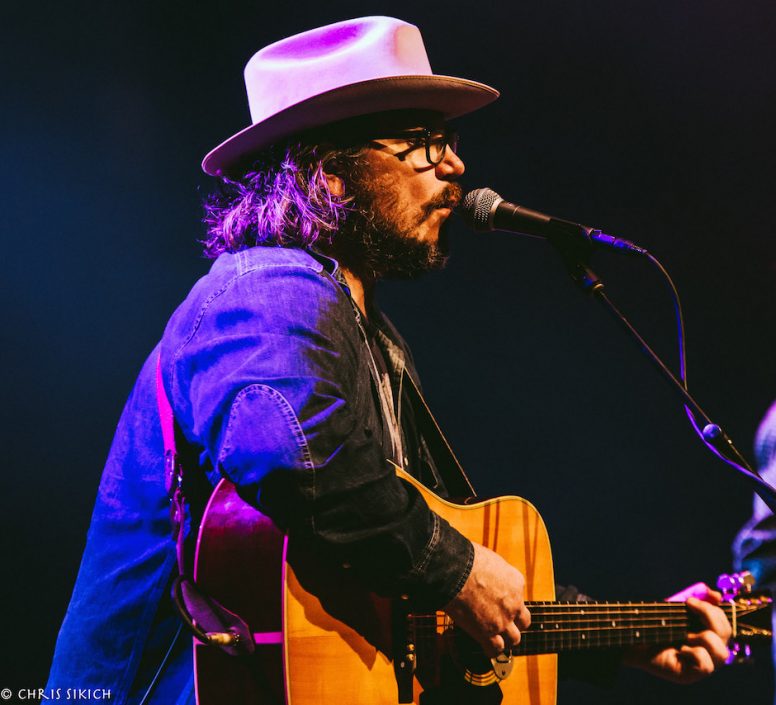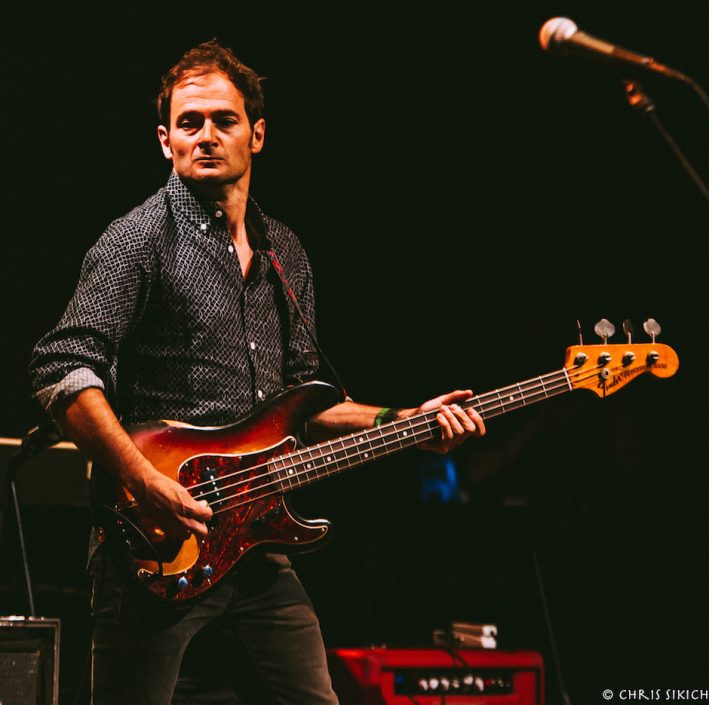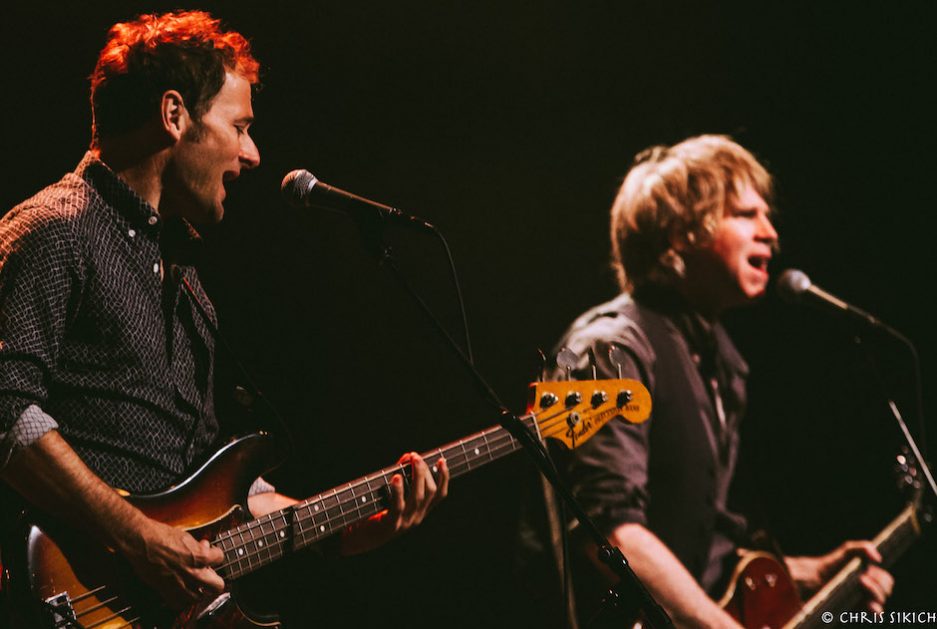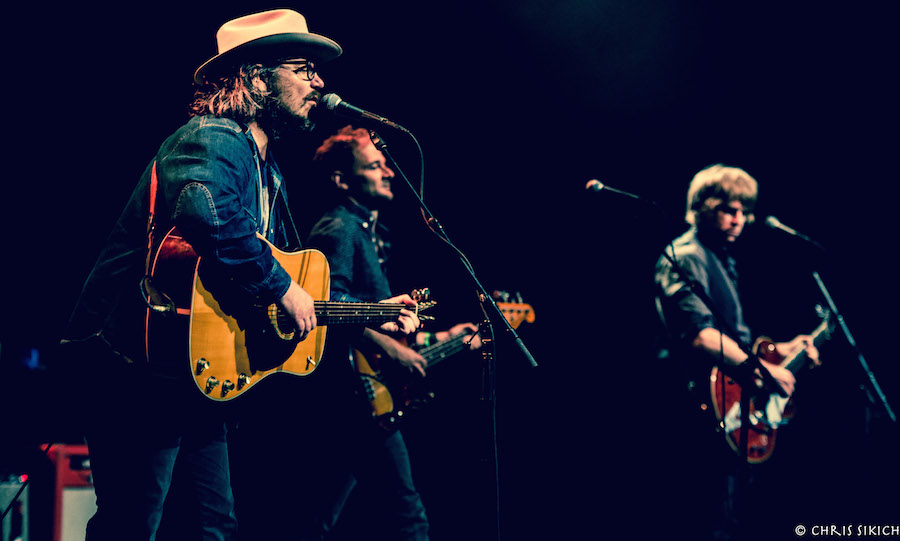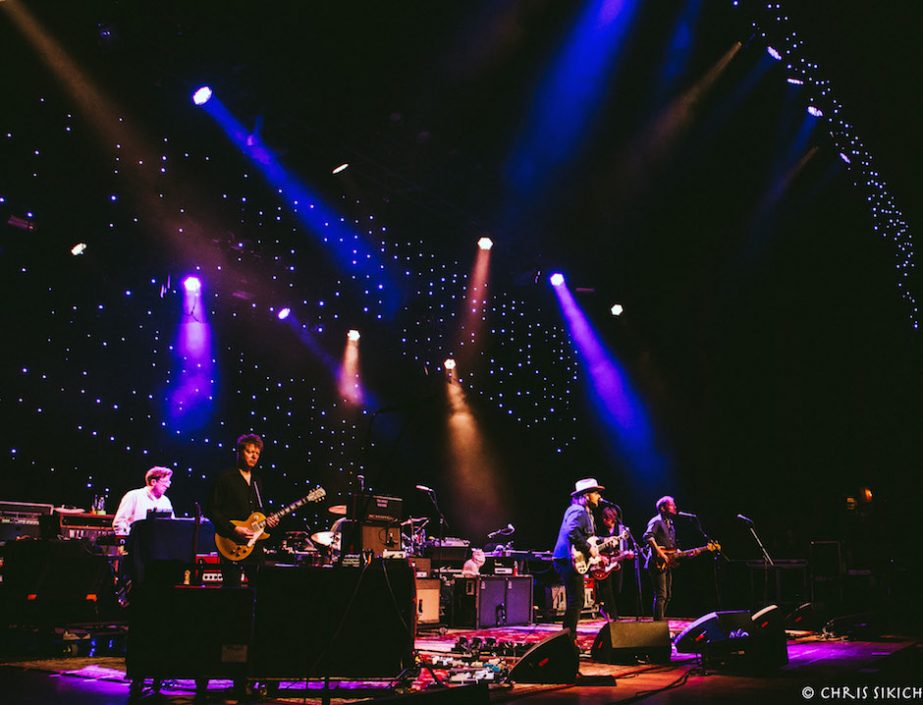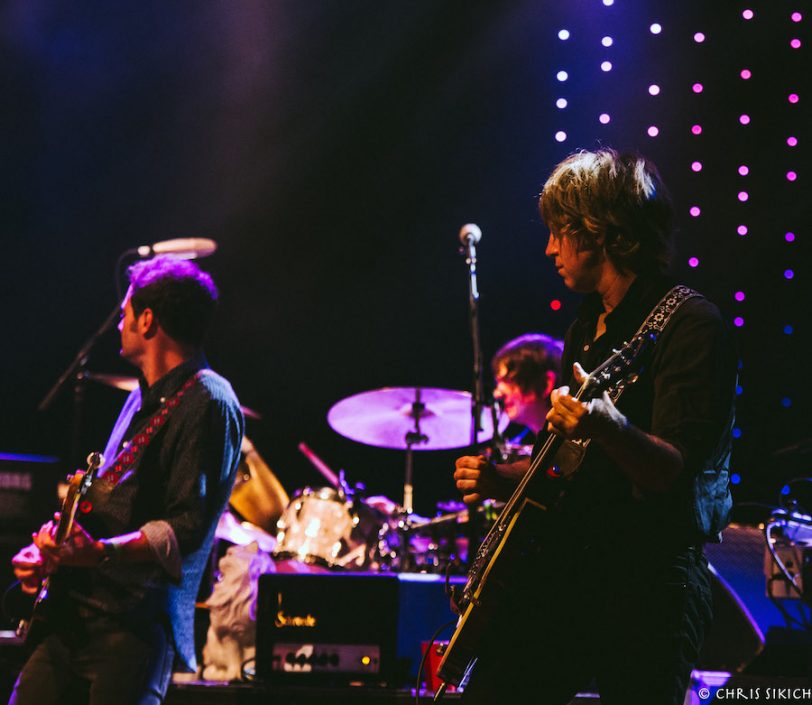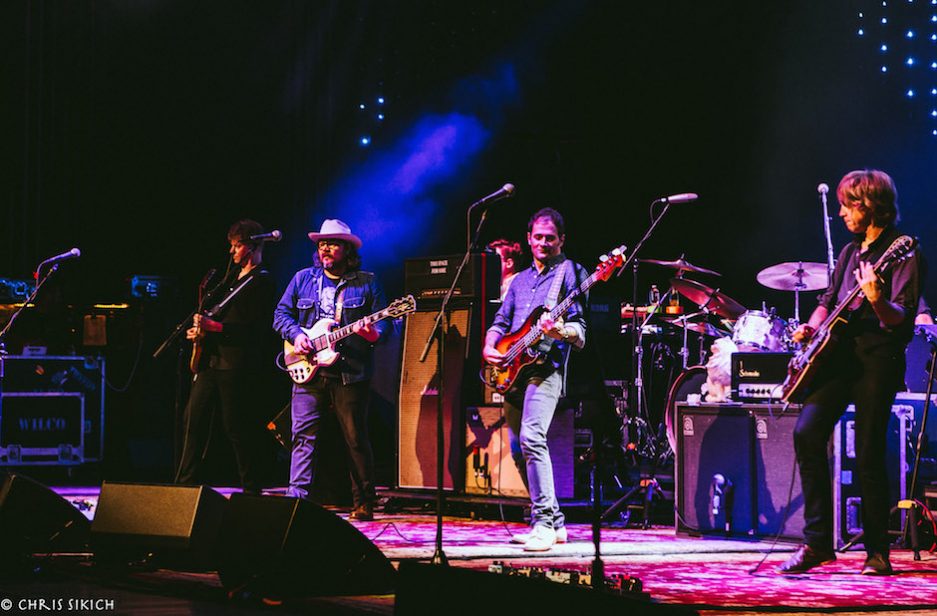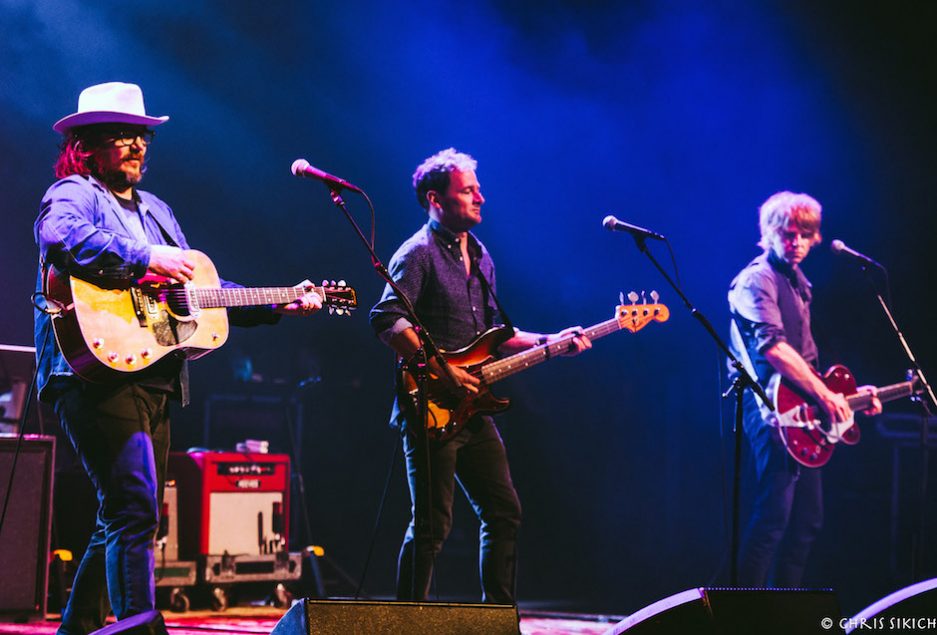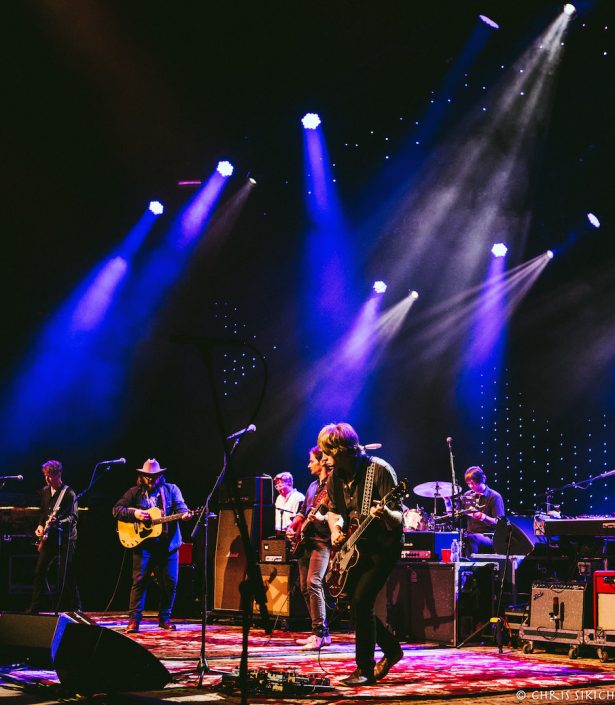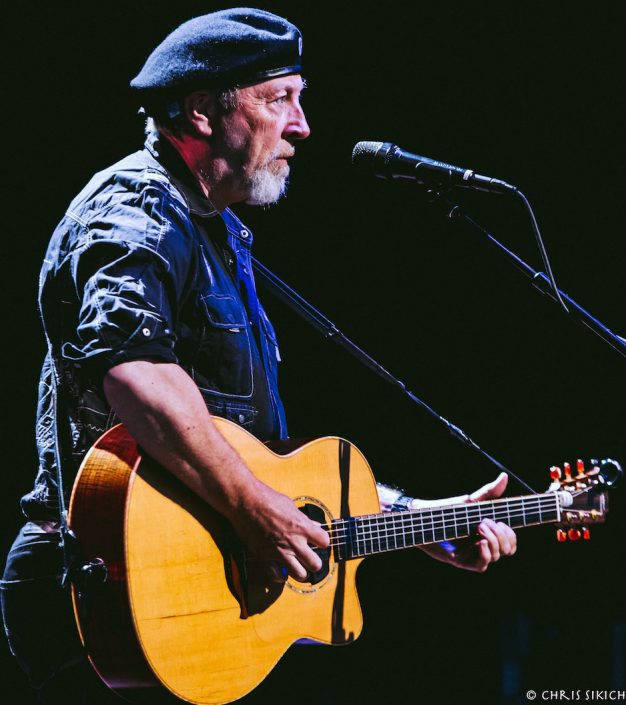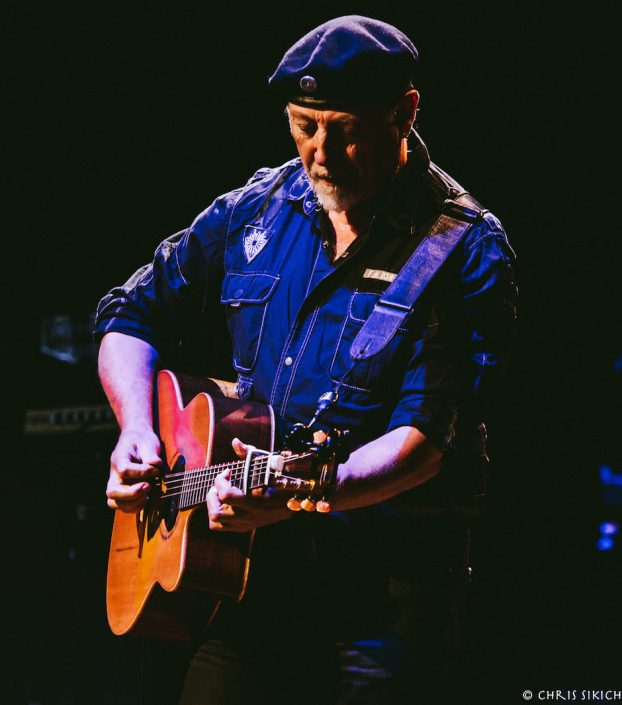 ---
To see more of Chris Sikich's photography, go to sikichphotography.com.
---