"Playing Angels" Sculpture Returns to Kelly Drive
The popular Fairmount sculpture has been refurbished and reinstalled.
---
Yesterday a beloved sculpture was restored to its proper place in Fairmount. Carl Milles' "Playing Angels" have danced and played in the grass above Kelly Drive since 1972 and recently received a long-awaited makeover.
The Office of Arts, Culture and the Creative Economy (Creative Philadelphia) had the "Playing Angels" fully restored and reengineered their anchoring system, so now they can be enjoyed for decades to come. The angels were cast from a group of five originals created by the famous Swedish sculptor around 1950, which currently reside in Millesgården, overlooking Sweden's Stockholm harbor.
---
Association for Public Art
Association for Public Art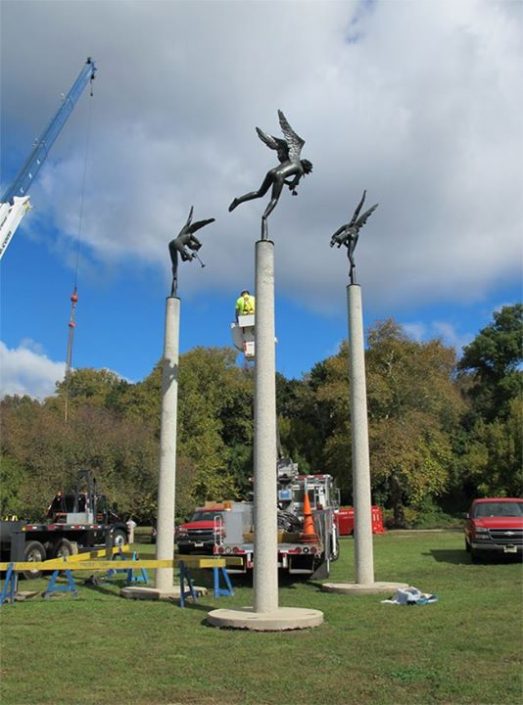 Association for Public Art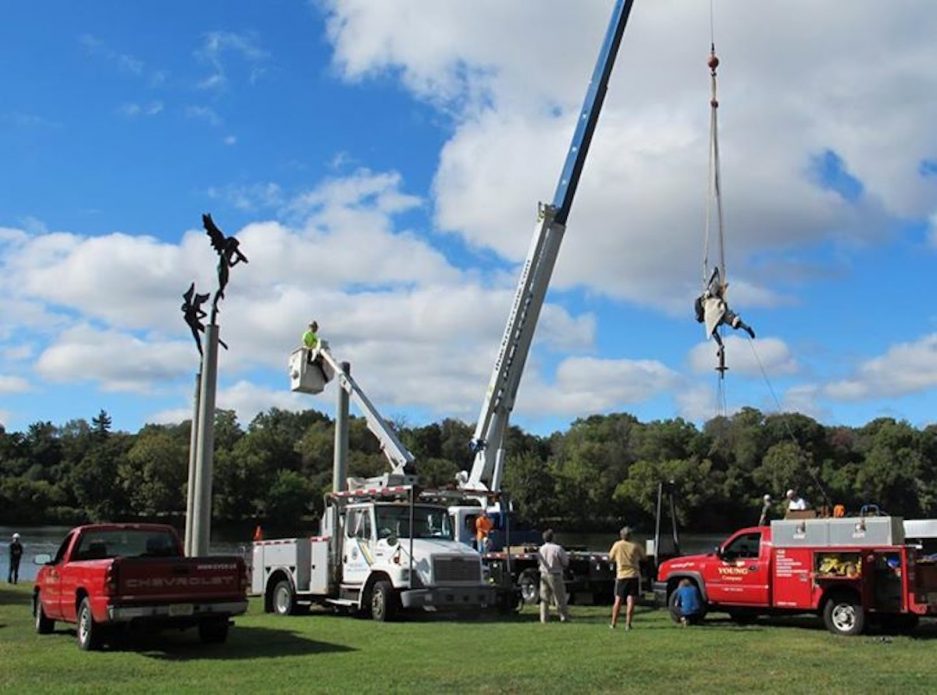 Association for Public Art
---
According to the Association for Public Art, the five casts were originally headed for a private site in Philadelphia. When plans fell through, one angel headed to Kansas City and another to Virginia. The Association for Public Art (then called the Fairmount Park Art Association) bought the other three in 1968 and installed them four years later.
The playful bronze casts sit lightly atop concrete pedestals – similar to those at Millesgården – giving them the appearance of flight. Now the "Playing Angels" can once again be seen frolicking in the sky while they make their music where Kelly Drive meets Fountain Green Drive, overlooking the Schuylkill River.
---