Koresh Dance Company Purchases New Home at 2002 Rittenhouse
---
Koresh Dance Company (KDC) closed on a deal this week to purchase 2002 Rittenhouse Square, a building it has been renting since August of last year. According to Executive Director Alon Koresh, the purchase makes KDC the first contemporary dance company in the city to own a building.
"This is very exciting news for a dance company — and the dance community in Philadelphia," Koresh says, noting the company was able to achieve the $1,675,000 purchase through public contributions — $500,000 worth, to be exact. "This shows that there is hope for the dance world — it's kind of like giving a little bit of hope to other companies. Showing that it is possible. There is support."
His enthusiasm is understandable. Last summer, KDC lost the lease on its home at 20th and Chestnut, a space it had been renting for 20 years. In August of 2013 the company moved into 2002 Rittenhouse, where an agreement of sale was made stating that it had a year to come up with funds for the building.
The location is proving to be a nice fit for KDC, though it's taken a lot of work to transform what used to be Rittenhouse Square Fitness Club into a space that accommodates dancers. Today the building is home to two large dance studios, one small studio, a music-recording and video-editing room, offices, and a studio that can be turned into a black box for small showcasing and performances.
"We did a lot of renovating," says Koresh, "but we still need to raise money to maintain the building, keep it in good condition." Running a dance company means you're always hustling, he says, but having a place to call home at least allows him to breathe a momentary sigh of relief. "It's very comforting to have a home."
Check out more photos from the new, permanent location below. And mark your calendars for KDC's upcoming Come Together Festival, a showcase of 24 local dance companies from July 23-26 at the Suzanne Roberts Theatre. More info here.
---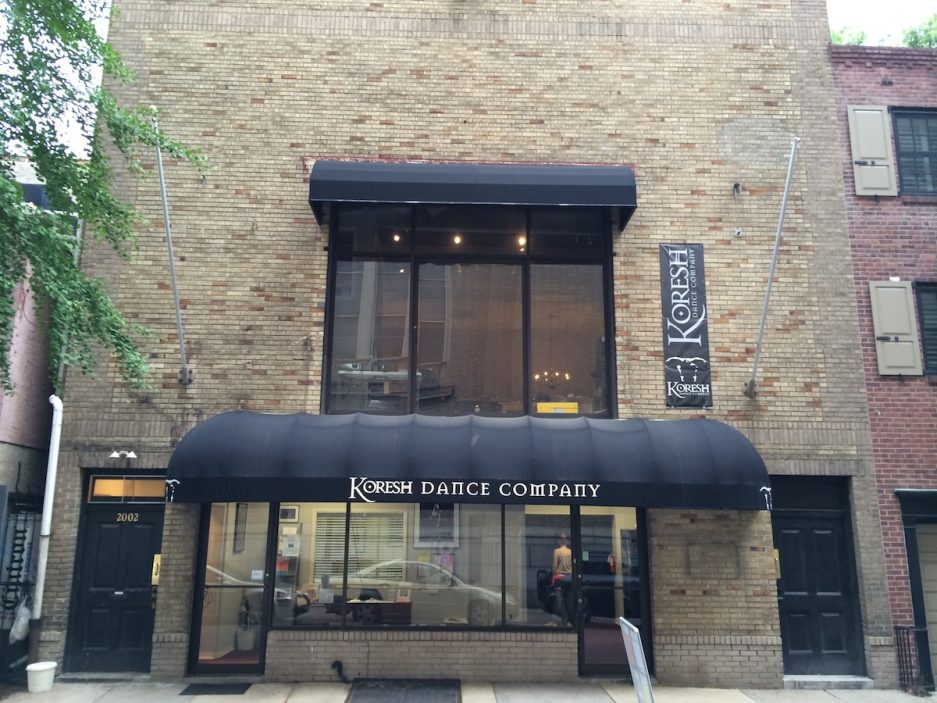 ---
---