Stephen Miotto Mosaic Donated to CAPA Lobby
---
Philadelphia High School of Creative and Performing Arts (CAPA) students can direct their daydreaming away from the window thanks to the donation of a massive (and frankly beautiful) Stephen Miotto mosaic from Philly's Loews Hotel. Comprised of over a million pieces, the 40-foot mosaic features color-drenched abstractions designed by Philadelphia artist Richard Watson and assembled by renowned mosaics fabricator Stephen Miotto. The mosaic was previously housed in Loews' SoleFood, which recently closed to make way for a new restaurant, Bank & Bourbon, expected to open April.
Collage-artist Richard Watson is an alumnus of the Pennsylvania Academy of the Fine Arts, with works shown both nationally and locally. New York-based Stephen Miotto is largely responsible for the NYC subway mosaics (i.e. making the hell that is ever having to take an NYC subway at least culturally rewarding.) Miotto is acclaimed in the art community for his talent for fracturing other artist's work into mosaic pieces, in this case refracting the already composite-style work of Richard Watson.
After a three-day installation process, the mosaic is set to be complete today. The mosaic, hanging in the school's lobby, is intended to inspire CAPA students and expand appreciation of mosaic art in the city.
---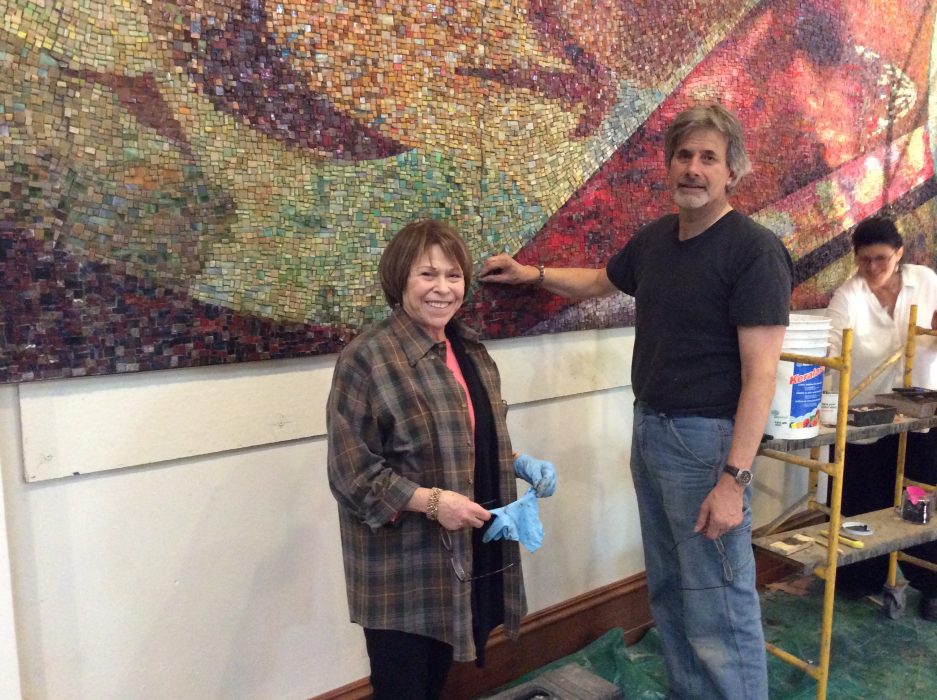 ---
---