The Fight for Philly's Mothers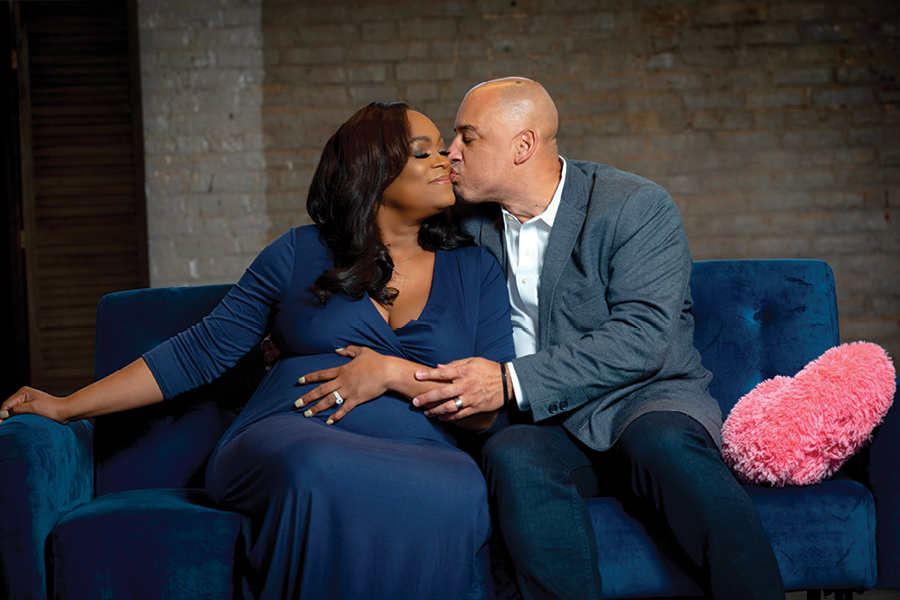 In Philadelphia, 22,000 women give birth each year. But of those women, many of them are experiencing exceptional hardship during their pregnancies. Due to inequity in the maternity care landscape, many Philly-area women are embarking on pregnancy journeys tainted by stress, complications and loss.
In underserved communities, many women lack physical and financial access to maternity resources. And even when women from these communities do gain access to maternity care, navigating that care can be difficult, particularly for women of color who can face systemic challenges when interacting with the health care system. Altogether, these barriers to access can make a key difference in women's ability to get help.
But as the problem grows, activists in Philly are working to combat these issues. Solutions at work now and in 2024 will bring meaningful care to more Philly women, from a mobile unit program that will bring free and trusted maternity care to communities, to specialized training for clinicians that aims to cut down on implicit bias. Through these initiatives, providers will be able to meet mothers where they are to keep them safe and their babies healthy.
GAPS IN CARE
In Philly's underserved communities, many women lack physical access to maternity care due to geographic barriers. "Where you live should not dictate a healthy pregnancy and delivery," says Allison Lang, senior executive director of March of Dimes (MOD). "But it does."
In these neighborhoods, women are experiencing barriers to care in several forms. She points to neighborhoods such as Kensington, for example. "Kensington has some of the worst health rankings in the city," she says. "We've identified this as an area with extreme high need."
Lang points to challenges like lack of insurance and limited transportation. To her, these indicate a need for more local health units. "We really want to be right there in the neighborhood, making these services very accessible to those who are uninsured, and have a lack of transportation, have a lack of trust potentially with health care providers—so truly meeting them where they are," Lang says.
March of Dimes is currently seeking additional funding from corporations, so soon, the city's first MOD mobile care unit, a fully equipped bus staffed by Philly clinicians, will begin to fill that maternity care gap in the community. The unit will offer pre-pregnancy intervention, pregnancy intervention, and both postpartum and newborn health care. "We want to be able to point people to the right place," she says.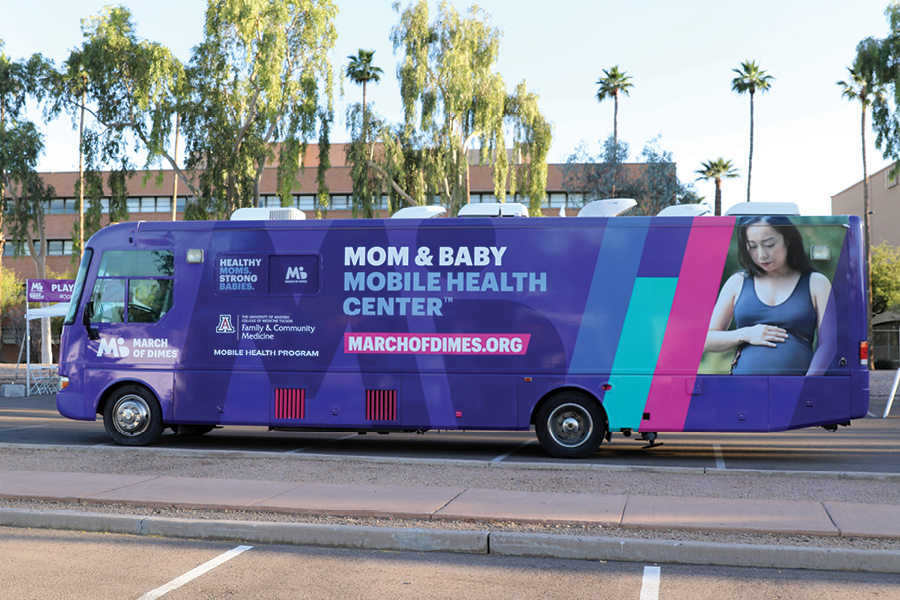 UNEQUAL TREATMENT
Maternal care inequity in Philly is not just about geographic barriers. For women of color, implicit bias is another barrier to a successful pregnancy, according to a 2021 study published by the Journal of Women's Health.
This is a problem that Michelle Burroughs, a Delaware mother who lost her son while she says she experienced implicit bias from her providers, knows all too well. "Unfortunately, you hear too many stories like Michelle's where there was perhaps unfair treatment," Lang says. "I think that's where a lot of the mistrust comes from between community members and our health care providers."
Twenty-one weeks into her first pregnancy, Burroughs called her doctor's office to raise the alarm that she had lost her mucus plug—which blocks the opening of the cervix until labor begins—and needed emergency intervention. But the provider dismissed her concerns, saying she was overreacting. Burroughs felt powerless. "Coming from a community that's often marginalized and stereotyped, you're taught not to make waves if you want help," she says.
By the time she was seen by her doctor three days later, it was too late for her son. "Without staff having appropriate bias training, we're still not safe," she says.
For her following pregnancies, Burroughs chose a different practice where she delivered healthy baby girls Nomi in 2012 and Addison in 2022. But even with the ability to exercise choice, she still felt fear. "When it came time to do my most recent C-section, I stopped in my bedroom door and I looked around one more time because I didn't know if I was coming home," she says.
Burroughs is now involved in Philly's maternal care landscape, sitting on the board of the Maternity Care Coalition. She often marvels at the inequity she sees in the community: No matter a Black woman's resources, she will likely experience fear when she walks through hospital doors. "When you are a woman of color, our fears are rooted in the same place," Burroughs says. "I feel like someone may not treat me like a human being."
The MOD mobile health unit is designed to build trust among women by offering care where they live. "Being able to be in the community and partnering with other community organizations located in areas like Kensington is going to be critically important as we work to build trust," she says.
MOD's implicit bias training will also help providers un-learn implicit biases and avoid mistreatment. "We go through real life scenarios to train people on not making those assumptions, not having that implicit bias," Lang says. "We work to ensure that every single person who walks in for an appointment is given the same type of care, the same treatment, as they navigate their pregnancy."
Burroughs continues to stand up for Black mothers, knowing that for many of them, their frustration is compounded by a lack of access to facilities—a stress she says a mother should never endure. "When you're pregnant, you're in your most vulnerable state," she says. "It's shocking that we don't have resources available to everyone and some of us are more at risk because of our race."
---