3 Fixes That Could Reinvigorate Philly's Small Business Community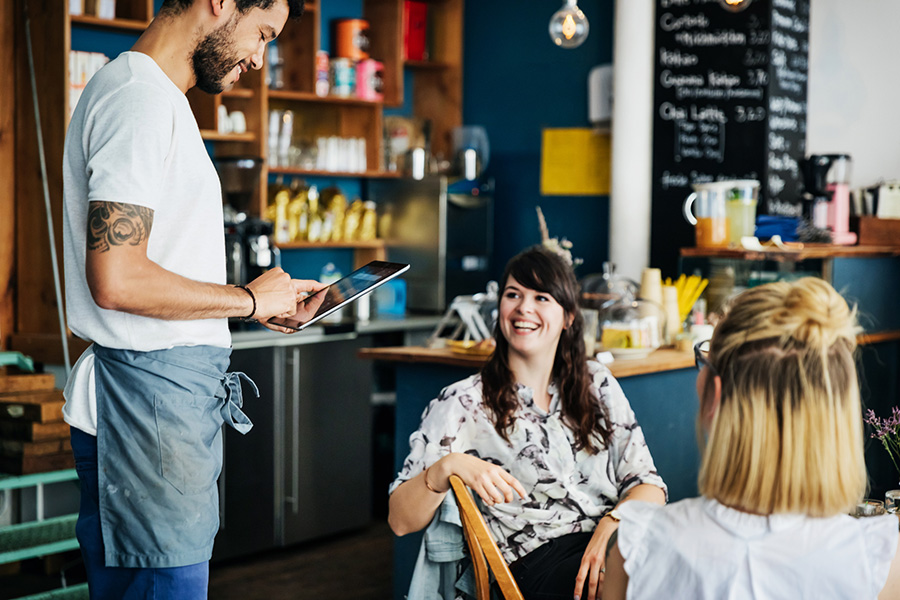 The Great Resignation has changed the hurdles small businesses face. In a survey by the National Federation of Independent Businesses, 50 percent of independent businesses had job openings they were struggling to fill. The result can be noticeable for anyone who does business in Philly, and for many of those who are themselves in the workforce–longer wait times for service or for a task to be completed, lower quality of work when it is completed, and the feeling that employees are stressed out and overworked as they cover for vacancies.
As the economy adapts to the new market, Philly's employers are coming to understand that they need to find innovative ways to attract and retain employees if their businesses are going to thrive. Fortunately, there are several clear and easy routes for employers to take to do just that. We've rounded up the most effective ways that businesses can attract employees and build up themselves up for the long haul.
Looking Out for Mental Wellness
The World Health Organization says that workplace stress is one of the biggest problems of the 21st century, and the American Institute of Stress estimates that more than 40 percent of workers quit a job because of stress.
Employers need to specifically offer mental health resources as part of their healthcare plan. Choose an insurance provider that offers an EAP program with free counseling sessions, and set a recurring time on the calendar devoted to communication around how the workplace can better support a healthy work-life balance.
Helping Staff Stay in Shape
Post-pandemic, employees are also more invested in their physical health, and in an era when staffing is tight, employers should be as well: When an employee is out for a health condition, other employees need to make up the difference, leading to more burn out.
Businesses can help head off health issues by correcting for the kinds of lifestyles that lead to poor health. For office work, making sure that workers avoid sitting all day with special programs designed to get them up and moving can help ward off issues like diabetes and hypertension. Try instituting a regular team outing with an element of physical fitness–from kickball to volleyball to yoga classes.
Providing Great Health Insurance
Health insurance is on everyone's minds more than ever, but it's difficult for small businesses to compete with the big guys when it comes to plans. According to a survey by Cigna + Oscar, 59 percent of decision-makers at small businesses feel that they can't compete with larger ones on healthcare.
The solution is to utilize health insurance providers that are geared toward small businesses. Cigna + Oscar offers multiple plans that are designed to provide access to multiple provider networks, low-cost prescriptions, and virtual care options.
Stepping Up the Salary
The right health insurance plan can help in another way. There's nothing like being able to offer higher salaries to retain employees, and while saving on expenses in order to pay employees more can be tough right now, a key opportunity to cut costs is through health insurance.
In addition to cost-efficient health insurance plans, businesses can save through special tax credits that support health insurance in small businesses. Consider applying for the Small Employer Health Insurance Premiums Credit if: you have fewer than 25 full-time employees; your average wage is less than $51,600 per year; you pay at least half of your employees' total health insurance premiums; and you purchased insurance through the Small Business Health Options Marketplace. Altogether, choosing the right insurance can make all the difference in terms of the success of your employees and your business.
Disclaimers:
Cigna + Oscar coverage is insured by Cigna Health and Life Insurance Company. CA: benefits administered by Oscar Health Administrators. Other states: benefits administered by Oscar Management Corporation. Pharmacy benefits provided by Express Scripts, Inc. Cigna + Oscar health insurance contains exclusions and limitations. For complete details on product availability and coverage, please refer to your plan documents or contact a representative.
This is a paid partnership between Cigna + Oscar and Philadelphia Magazine's City/Studio
---