Beyond the Personal Statement: Creating a College Application That Stands Out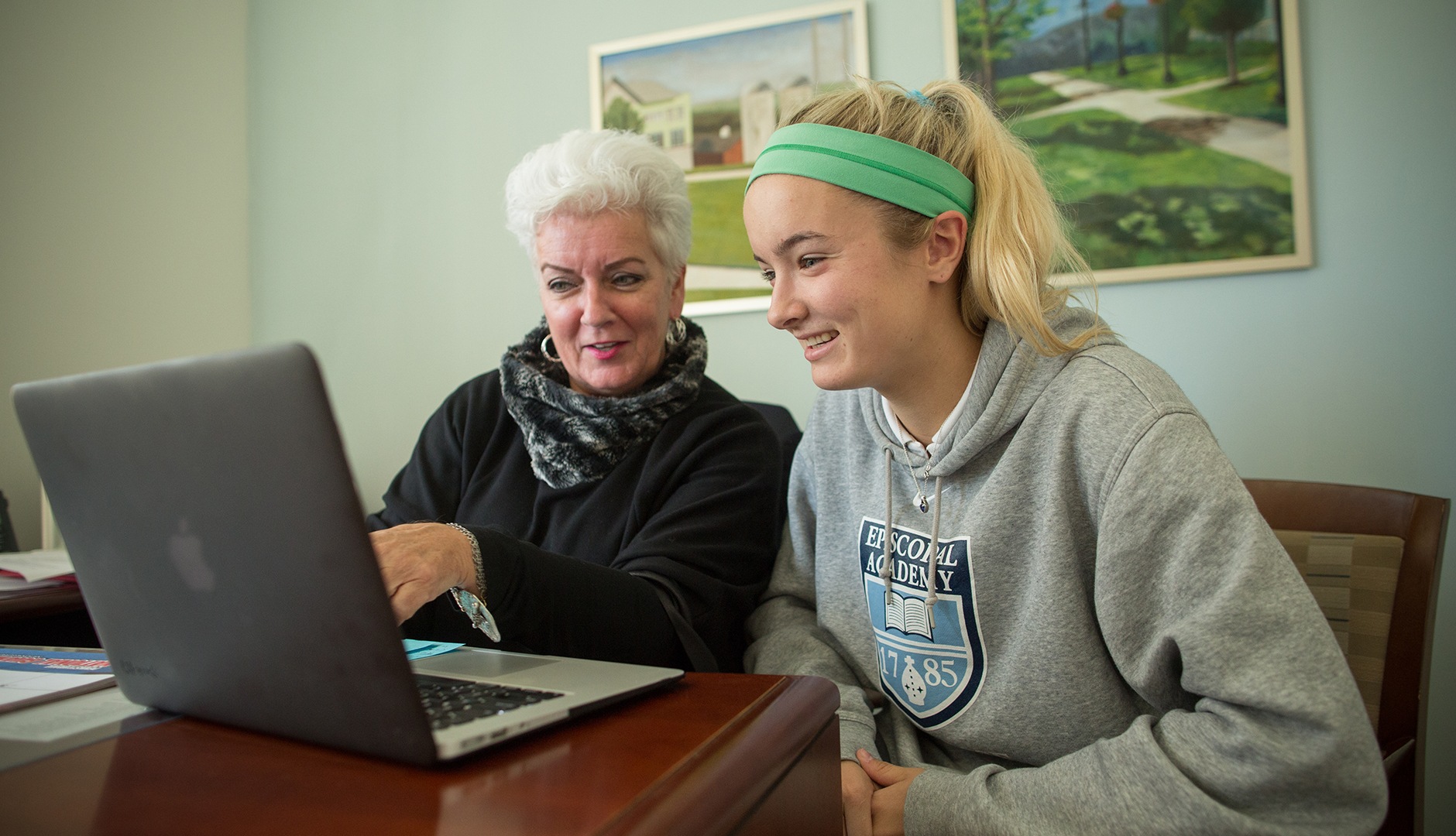 The college essay gets its fair share of both student and parental stress, but taking the right steps throughout the admissions process will help successfully match your teen with the school that's right for them. Cynthia A. Crum, Director of College Counseling at Episcopal Academy, shared her top tips for getting that extra edge in the application pool, whether it's loading up on the right classes or finding that standout extracurricular activity.
Choosing the Coursework That's Right for You
Sure, receiving stellar grades will impress colleges — and so will taking challenging honors, AP, or IB classes. So how should students schedule each semester without overextending themselves? "Students need to take the most rigorous program that's right for them," Crum says. That's not necessarily the courses an older sibling took. It's all about focusing on the individual student's own area of strength or interest to keep them motivated and engaged in the classroom. So, encourage your history buff to raise a hand in AP European History or science whiz to enroll in advanced biology.
If your school doesn't offer many accelerated programs, don't stress. School counselors provide colleges with a profile of what's available at their campus, Crum explains, so each application and transcript gets the proper context it deserves. (Read: You won't be punished for skipping a calculus class your school doesn't even offer.)
Showing Commitment
"Like classes, if you do what you love, you will do better," Crum says. Trying out different sports or clubs is fine, but staying with two or three activities throughout high school demonstrates dedication and provides students with the opportunity to grow into leadership roles.
Work opportunities can also demonstrate an applicant's maturity and life skills to colleges. "Jobs are highly underrated," Crum says. "You learn a lot about yourself. You also learn why you really want to go to college."
Signaling Your Interest
Not all schools monitor how enthused potential applicants seem, but some do keep tabs on prospective students in surprising ways. Not only will some universities have students sign in at campus visits and college fairs, but they can also monitor high schoolers' interest electronically. The data can help them determine who's most likely to enroll in their undergraduate program. "Colleges can see when kids open their emails or don't," Crum says. "They can see how long they're on the college website. They're able, through their technology, to track all of this — if they care. I would rather a student be cautious and, if they're interested, open emails from colleges. I don't want them missing things, either!"
To ensure students submit a comprehensive application, families should keep a running log of their activities and accomplishments throughout high school to ensure nothing gets left out, Crum says. She also recommends working backwards from deadlines, setting time aside for proofreading and test preparation well in advance of scheduled dates. Her most important tip, however, is to enjoy this time while it lasts. "High school slips by," she says. "These are four very lovely years, and they need to take the time to enjoy themselves."
Learn more about how Episcopal Academy helps prepare students for college and beyond by attending one of the school's upcoming events.
This is a paid partnership between Episcopal Academy and Philadelphia Magazine's City/Studio
---