Buzz Bands: Next Year's Biggest Trends in Engagement Rings
It's true that a diamond is forever, but that doesn't mean you need to adhere to the traditional settings and stone cuts of your great-grandmother's era. In 2018, you're going to see a lot of modern spins on the classics — think delicately twisted double shanks, black diamonds, and warm, rose gold. Below, we've spelled out a few of our favorite styles and just how to wear them.
The Classic Oval
This classic, traditional cut diamond may feel like a throwback to the era of old romance, but is that a bad thing? If you're into sheer and simple elegance, consider this delicate, feminine curve and cut. The oval cut diamond is an attention grabber and can be even more so when paired with side stones for extra shimmer. Maintaining the classic solitaire, round shape will help elongate the look of your favorite finger; this style can even make a smaller karat-size look spectacularly large based on the complex cut of the stone.
Oh, and did you know Kate Middleton was offer Princess Di's oval engagement ring upon her commitment to Prince William? This ring is literal royalty.


Pear, Three Ways
A unique take on the oval shape, this style — also referred to as a "teardrop" (how poetic!) — can be shortened, elongated or turned east-west to fit a variety of settings. Bearing a symmetry that's flashier than most, the soft sides of the pear cut will show off a diamond's unique color very prominently. For an avant-garde look, try an unconventional setting or add a cluster of colored gems to frame the main event. For something chic and timeless, look for a solitaire setting with a halo.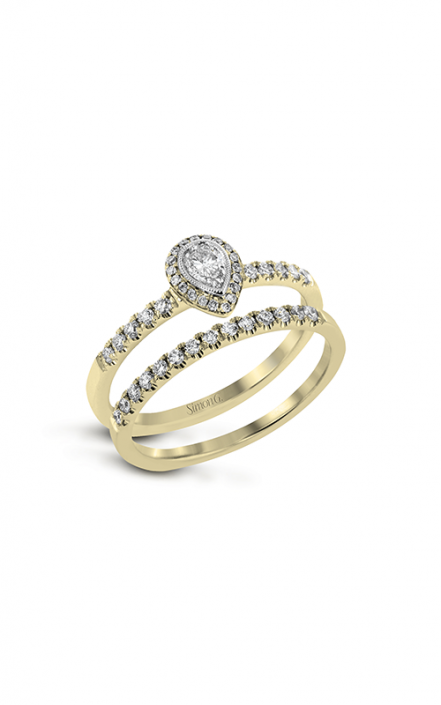 Romantic Rose Gold
Like millennial pink, rose gold is not going away anytime soon. The warm hue has been a popular pick since 2016 or earlier, and it's moving along steadily to take the cake in the new year, as well. And with good reason: the lustrous color evokes feelings relating back to romance, like compassion and warmth. Originally coined "Russian gold" when it was discovered back in the 1800s, the blush-tone is a mix of gold and copper that serves to make any diamond shine brighter. To set your setting apart, consider a two-tone braided shank or etched halo.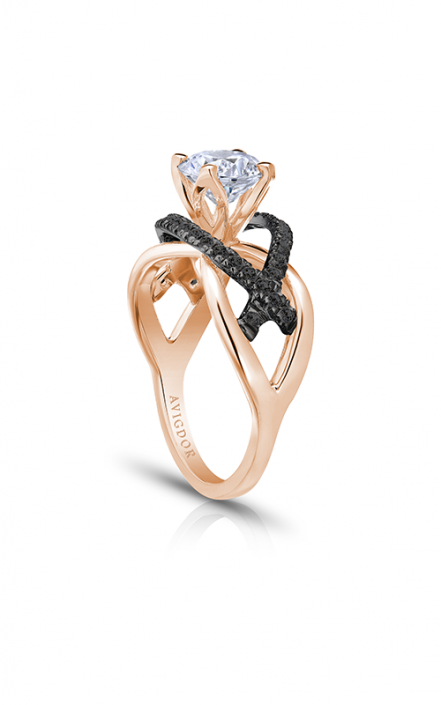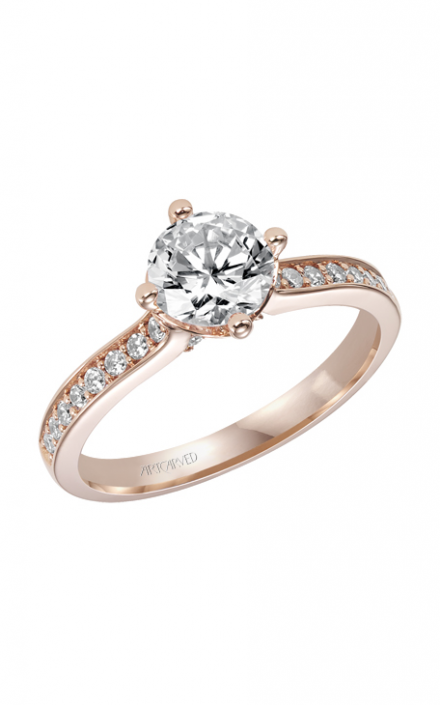 Rich Colored Stones
Color is coming up, from non-traditional wedding dresses to engagement stones, brides are using unique colors that show off their own personalities to personalize the big moments that start the rest of their lives. We're seeing rich, colored emeralds, rubies, topaz and multi-colored opals adorn classic rings in a new way. Pick a color that means something to you (bright red rubies represent passion, for example) and incorporate a little "you" into your piece. For an even edgier look, opt for an art-deco or rare vintage setting or a black-as-pepper diamond.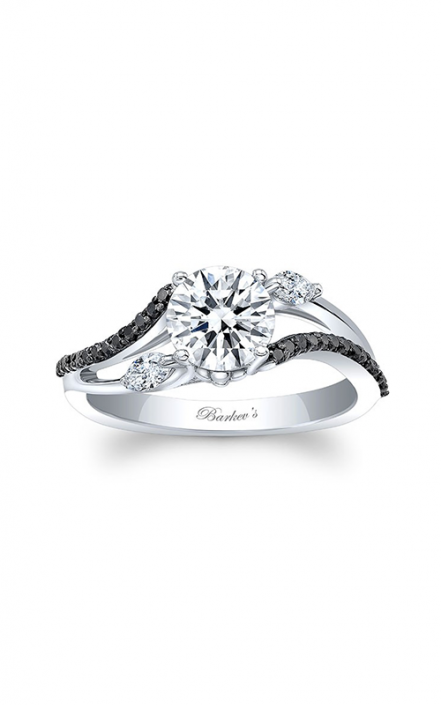 Twists, Turns, Stacks and Double Shanks
What better way to symbolize your new life as a duo than by two intertwining vines of precious metal? The stacks and double shanks are projected to make a big splash in the new year and serve as a fun way to make your band stand out almost as much as your diamond will. Stacking vintage and modern rings is a great way to wear your creativity on your finger. (Also, pro tip: a braided or doubled band can offer support for larger stones.)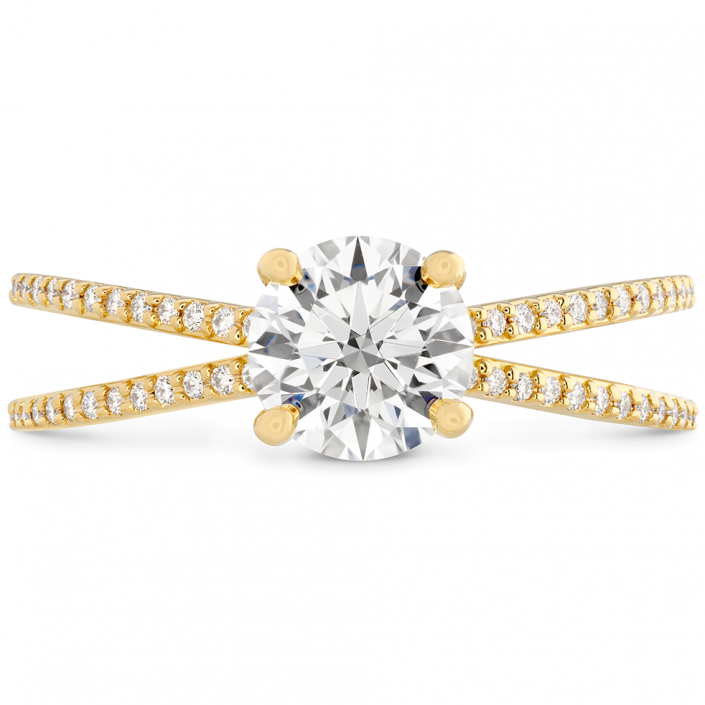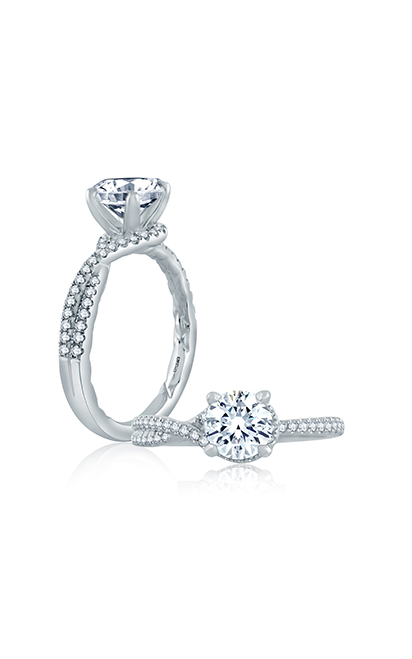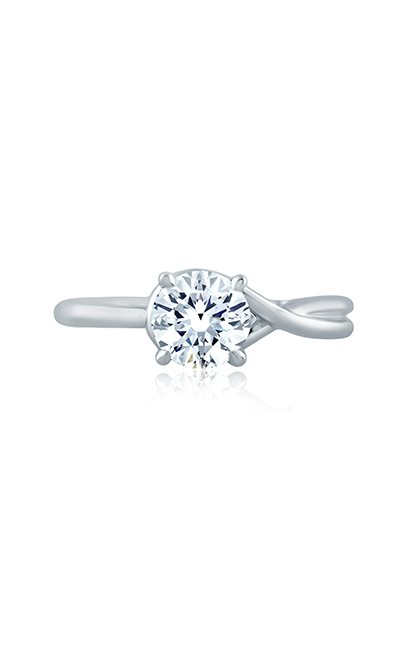 For more beautiful engagement styles from Benari, visit benarijewelers.com or stop by Newtown Square (3606 West Chester Pike) or Exton (299 Main street). Be sure to follow Benari on Instagram, Facebook and YouTube for product news and updates.
This is a paid partnership between Benari Jewelers and Philadelphia Magazine's City/Studio
---