PMFP Designers: Diana Bader and Lindsay Leichner
The Designers: Diana Bader, 25, and Lindsay Leichner, 26, Drexel grads, founders of Black Wednesday clothing line.
The Look: Full-length spandex-jersey halter dress with leather.
The Inspiration: "The various design elements of witchcraft, and the voodoo practices of the Louisiana bayous."
Design Notes: The dress features a detachable (human!) hair collar and a removable oxidized skeletal chain detail at the back.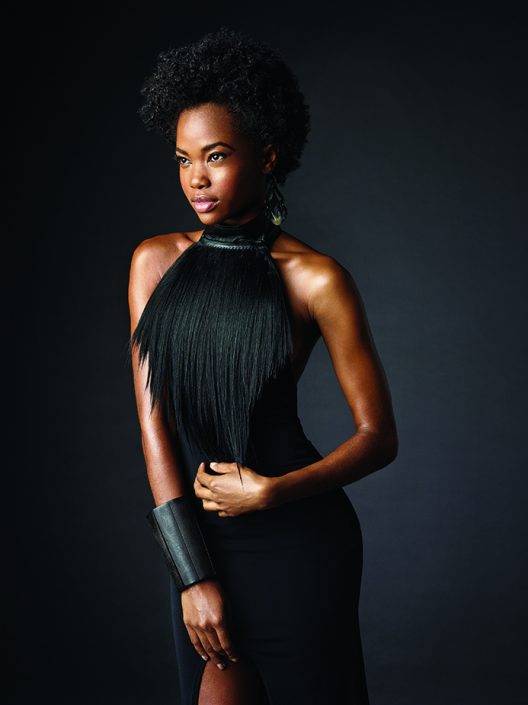 All photos by Jonathan Pushnik.
---