We're Obsessed With These Metallic Temporary Tattoos
They're basically the lovechild of tattoos and jewelry.
---
Temporary tattoos are having a major moment right now (stay tuned for a roundup of our favorites!), and let us just say, they are So. Much. Better. than the ones you buy from quarter machines. We were first alerted to these metallic beauties when Geisha House owner Cortney Cohen told us shoppers were basically scooping up the temporary tats in droves: "People have been—no joke—OBSESSED with these." And we can totally see why.
The tats, made by Flash Tattoos, come in awesome metallic shades that basically double as jewelry. (Check out the slideshow for the line's tattoo nail art and a sweet necklace harness.) The designs last four to six days, so they're the perfect addition for those looking to add some body art sans commitment to their summer look.
The Geisha House is currently carrying the Dakota style—which is sold out on Flash's website—and will be stocking others soon. The designs come in sheets of four and you can snag 'em for $22 at the Old City boutique.
Scroll through the slideshow to see more ways to wear the stylish tats!
---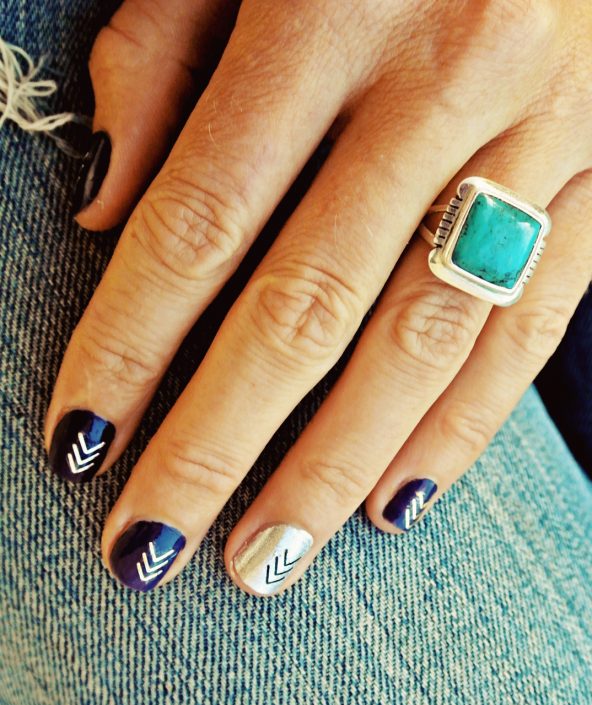 ---
---