PHOTOS: We Want Every Single Piece from 'Project Runway' Winner Dom Streater's Spring/Summer Collection
it includes the best rain poncho ever.
---
Last night, Project Runway winner and Philly native Dom Streater unveiled her spring/summer 2014 capsule collection at Knit Wit in Rittenhouse. The collection featured the bold patterns and wearable silhouettes that we've come to expect from the young designer, all rendered in a lightweight silky faille material (otherwise known as polyester).
At first, I was a bit turned off by the thought of a full-polyester collection. "Does it breathe?" I whispered to Knit Wit owner Ann Gitter. But then I felt it: light as silk, non-wrinkle, ball-it-up-and-wear-it-out pieces in loose cuts with standout patterns. This is what throw-on-and-go style is. And with her mix of tops—last night, each one had a structured half-bow pinned to the sleeve, which was an adorable, if unnecessary, touch—dresses and full skirts, it's easy to create a wild look without fussing over pairings.
But most impressive was her rain poncho, a voluminous hooded cape in a printed cotton twill covered in vinyl. It's my pick for best in show, and arguably the coolest way to stay dry in wet weather. See the full collection below, and purchase it here.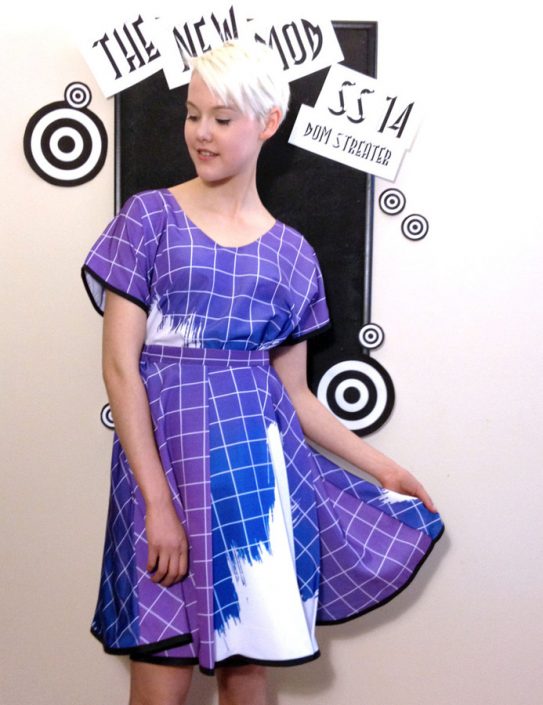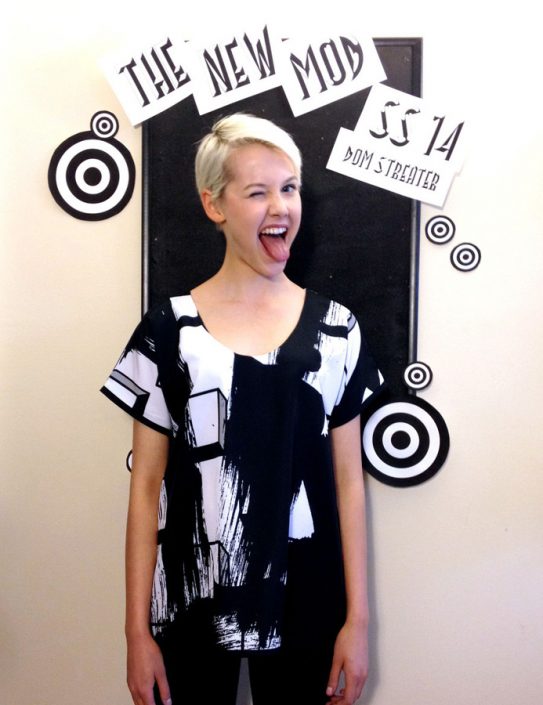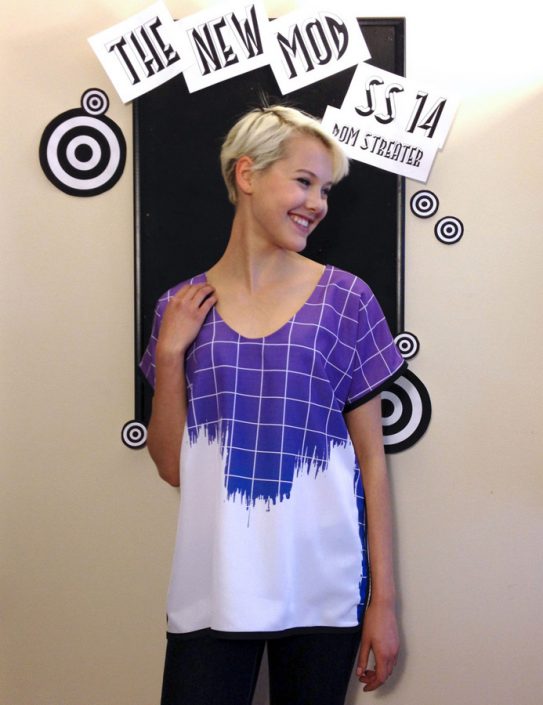 ---