The Latimer House's Builder-Owners Contemplate Its Future
The architects who designed and live in it meant it to show off their personal art collection.
---
There are still people in and around Washington Square West who don't quite know what to make of the house at 1200 Latimer St.
Quite likely, it's because they've never set foot inside the Latimer House.
Modeled after the courtyard houses commonly found in parts of Europe and Latin America, this architect-designed home has been compared to a bunker by some, but on the inside, it's a visually striking, dramatic, light-filled space arranged around a bamboo-fringed courtyard.
So what do its owners have to hide?
Nothing at all. In fact, they built this home in 1993 in order to show stuff off.
"This was really built to house some of our collections," says architect David Slovic, who owns the home he designed along with his wife, architect-author Ligia Rave-Slovic.
That collection includes paintings, sculpture and decorative objects from around the world, with heavy emphasis on the Middle East, Africa, Europe and Latin America.
If ever it could be said of a home in this city that it "has personality," this is that home. From the glass-walled rooftop pilot house to the concrete floor, everything about this house reflects the Slovics' attitudes and tastes.
"It's about space, not rooms," says Rave-Slovic.
That's not as clear on the outside as it is on the inside. The main living space rises the full two stories, with only dividers separating the three main functional spaces: the living-dining area, the kitchen and Rave-Slovic's office and library. A metal staircase that splits in two halfway up forms a dramatic sculptural element in itself.
"This is a big, open volume, full of light. You can see the sky all the time," says Slovic. "And there are no doors." (Actually, there is one, in order to permit privacy in the bathroom in one corner of the space.)
A full-height window wall separates this space from the bamboo-fringed courtyard, and a driveway that leads to the courtyard separates it from a wing that contains Slovic's studio and an accessory apartment. The private sleeping quarters are located above the driveway.
It even includes some novel items, such as a pneumatic elevator connecting the lower and upper floors. And the kitchen, the outdoor kitchen and the bathrooms are outfitted with stainless steel counters and sinks purchased secondhand from the now-defunct Economy Restaurant Supply. (They go perfectly with the top-quality appliances.)
Slovic isn't concerned that this home's strong personality might deter buyers. "They're free to add what they need to make it their own," he says. "We hope that anyone who's going to buy it is going to buy it because they appreciate what they've done here."
One of the things they could add is a roof deck, something the Slovics never got around to installing. The roof is strong enough to accommodate not only a deck but also heavy objects: the couple had planned to make it a rooftop sculpture garden.
When this house was last offered for sale in 2014, its asking price of $4.2 million was a good bit below the $6.2 million the Slovics wanted for it two years before that. They're once again testing the waters to see whether they can find a good steward for it as they downsize their own lives.
With custom-designed condos going for $17.5 million, it's not unreasonable to believe that the Slovics will get more, maybe even much more, than they were asking the last time.
Assuming they accept an offer. Rave-Slovic makes it clear that they won't just sell to any buyer. She was equally clear about who they don't want buying it. "We don't want to see this become a parking garage," she says.
The Slovics are shopping this house around quietly this time; you won't find this listed on the TREND MLS. Lisa Silveri of Agency Real Estate Partners is representing this property exclusively. Thinking of setting up a private museum of your own, or otherwise interested in this property? You can call her at 215-990-3159 or email her.
THE FINE PRINT
BEDS: 3
BATHS: 5
SQUARE FEET: 6,000
SALE PRICE: N/A
OTHER STUFF: The interior courtyard contains 2,000 square feet of space, and there's parking for three cars. It also sits on a site of historical significance: in the 1850s, this was where William Still, the famed "Father of the Underground Railroad," lived. (You can read his history of the Underground Railroad here.)
---
Inside the Latimer House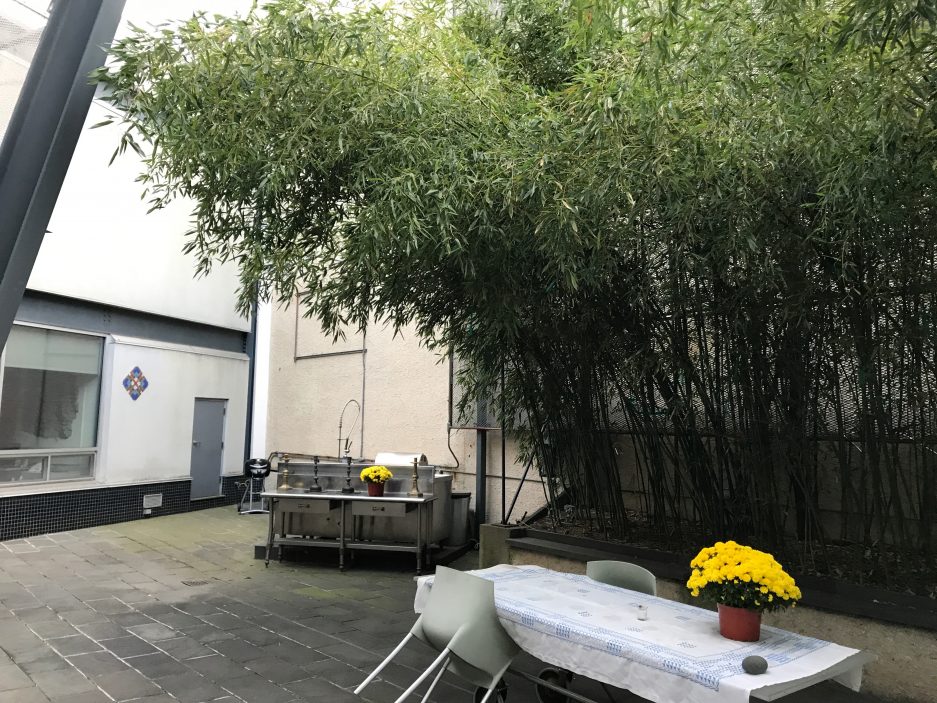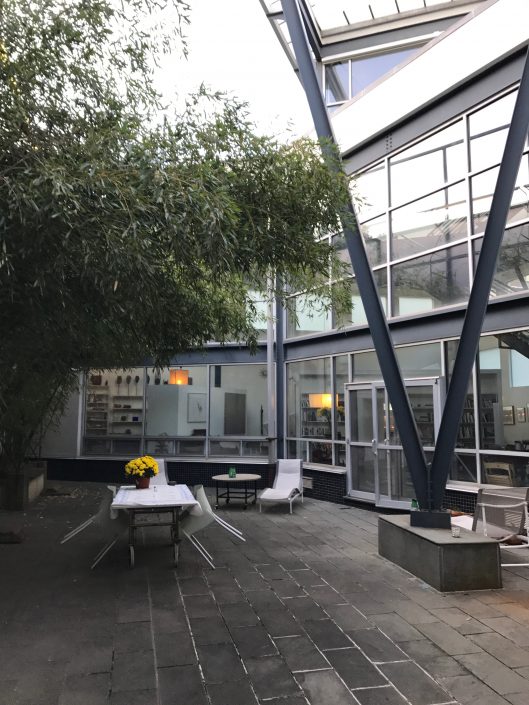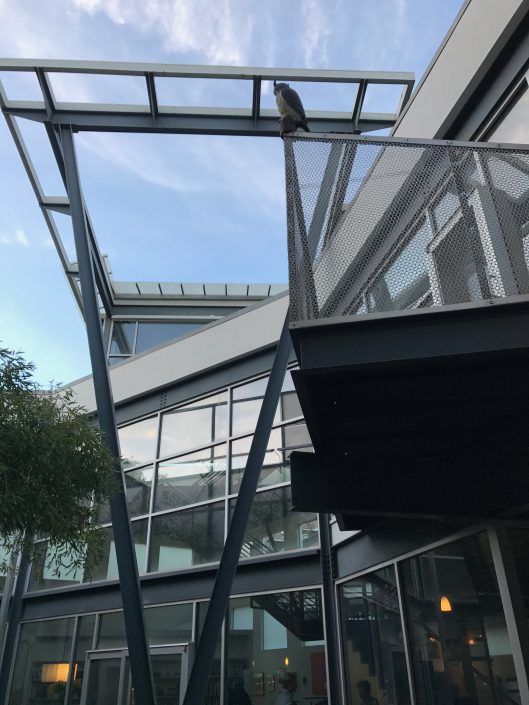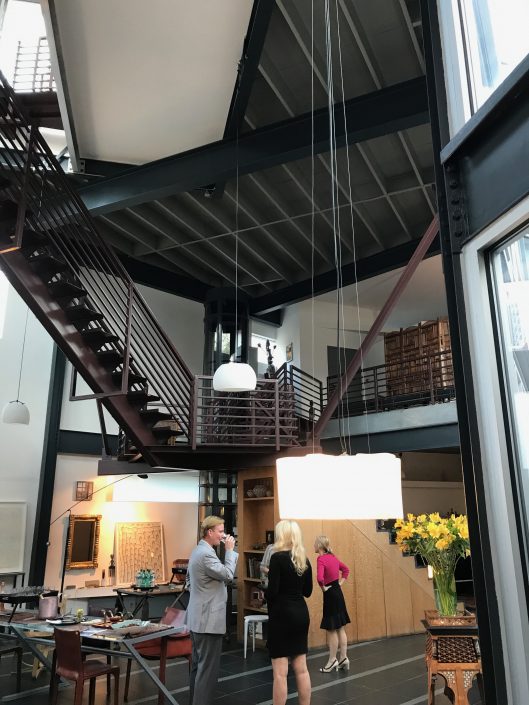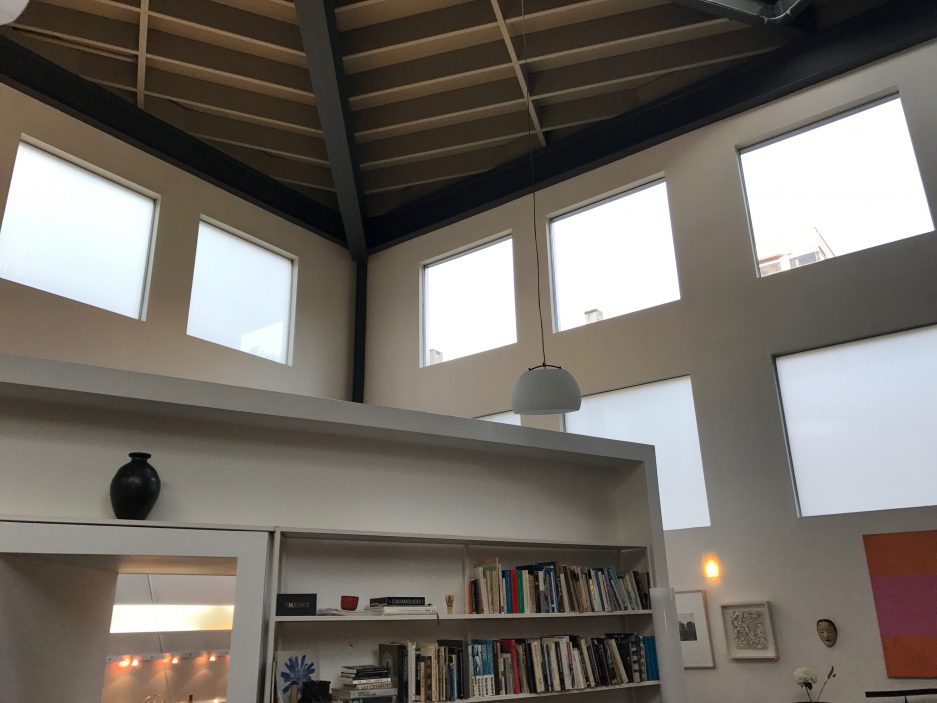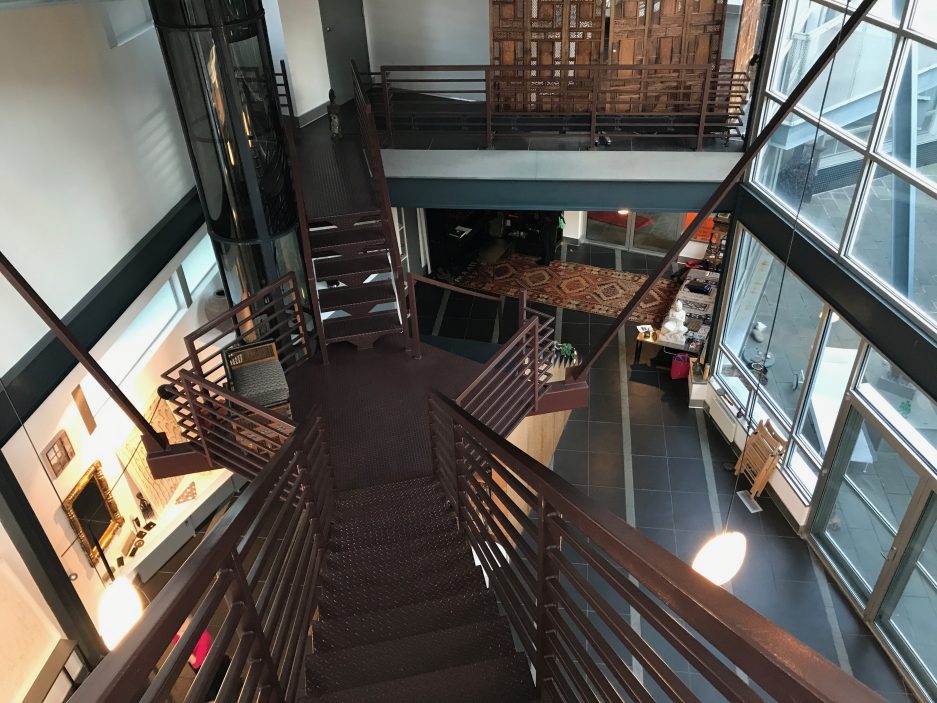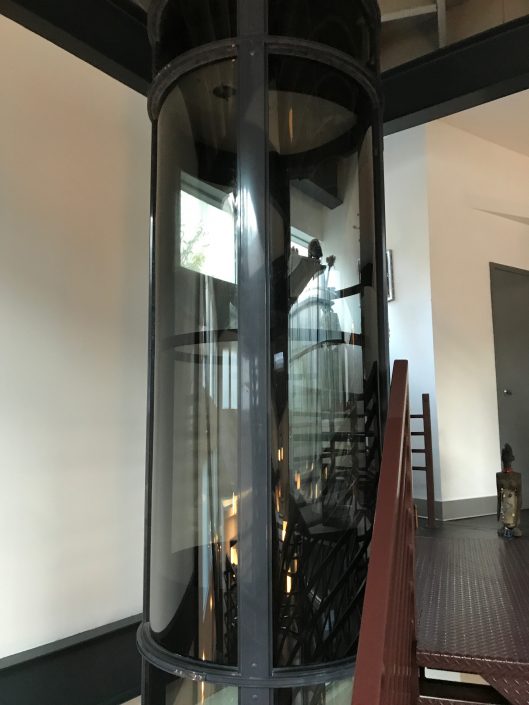 ---
Follow Sandy Smith on Twitter.
---
---