Residences At The Ritz Unveils Its New "Base Model" for $1.2M
With 11-foot-high ceilings, a gorgeous view and top-drawer everything else, this designer condo at RATR makes a perfect "starter home" for those who've already arrived.
---
Everyone has to start somewhere.
That's true even if you're starting at the top.
With that in mind, the folks over at the Residences at the Ritz-Carlton have turned once again to Barbara Spencer of BJS Designs to outfit an "entry level" two-bedroom, two-bath condo for those who are looking for their first luxury home.
Or maybe not their first. After all, the condo shown in these pictures would also appeal to empty-nester couples looking to downsize their lives, or owners of sprawling suburban estates with a yen to recapture the excitement of city living they remember from when they were younger.
In any case, the buyers will get a stellar unit with understated contemporary elegance and a dash of color. The color can be found in the vivid blue guest bedroom, which has been decorated with artwork and fabrics that span the entire color spectrum.
The rest of the unit is a good bit more restrained, with fabric wall treatments where green and off-white dominate. Spencer chose to let the floor-to-ceiling windows and the view they provide add the most pizazz to the main living area. Stylish post-modern lighting and a Japanese screen provide extra visual appeal.
RATR Vice President of Sales and Marketing Gary Greenip explained that they get to do this sort of thing every so often as existing residents trade up to bigger units. "Over the past two and a half years, 17 existing residents have either upgraded to a larger residence or bought the residence adjacent to them for a total of $37 million in sales, the best endorsement we have as an indicator of our residents' satisfaction."
Both entry-level buyers and existing residents enjoy not only outstanding building amenities, which include a 7,000-square-foot fitness center with a yoga studio and indoor pool, a community lounge and outdoor balcony overlooking the building's waterfall garden and access to a chauffeured Bentley and Escalade, but also full access to the services of the Ritz-Carlton Hotel next door.
This unit on the building's 45th floor is the sixth that Spencer has outfitted for RATR.
THE FINE PRINT
BEDS: 2
BATHS: 2
SQUARE FEET: 1,314
SALE PRICE: $1,200,000
OTHER STUFF: At least one unit with an identical floor plan but ceilings one foot lower is available on the 35th floor for $1 million. Those not interested in a second bedroom can get in on the ground floor (figuratively speaking) with one-bedroom, 1.5-bath units ranging in size from 971 to 1,050 square feet and in price from $750,000 to $800,000.
---
The Residences at the Ritz-Carlton, Unit 45A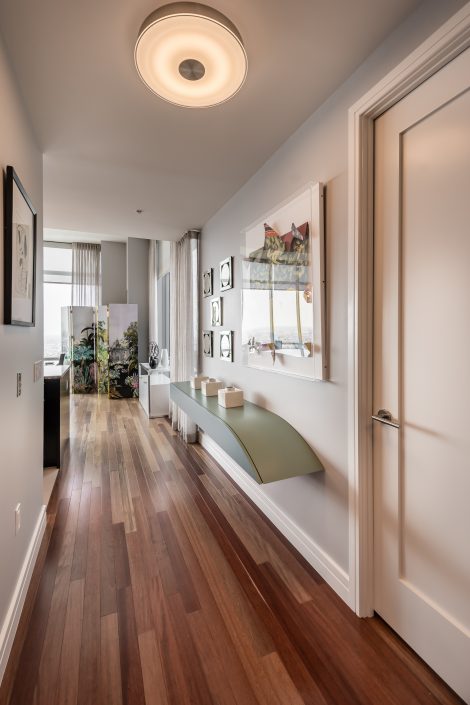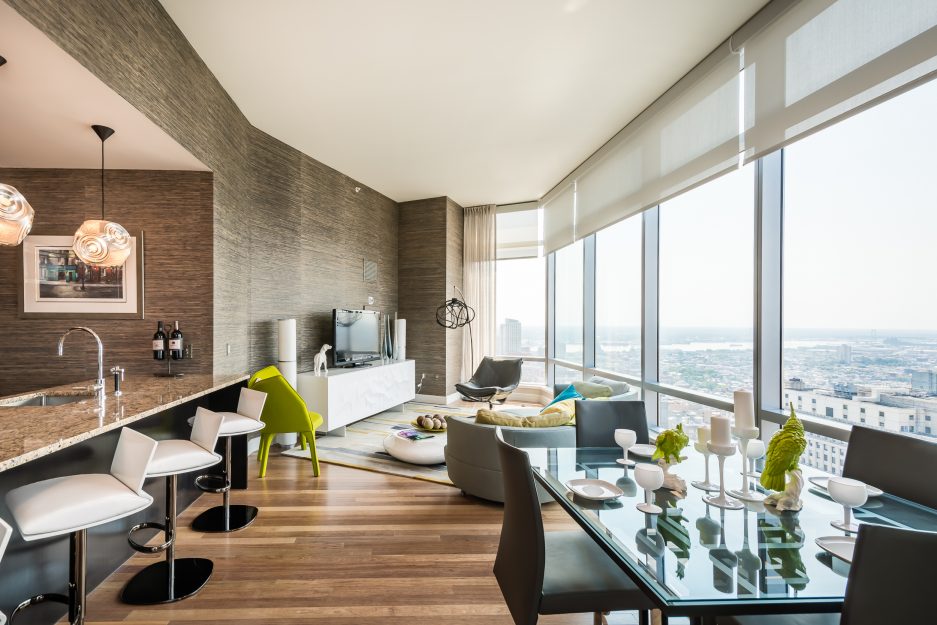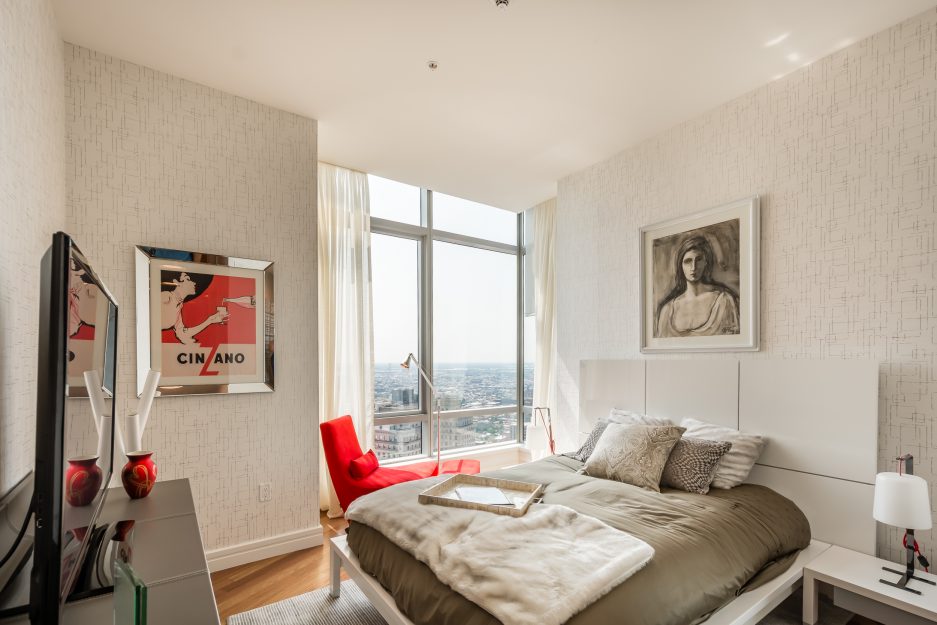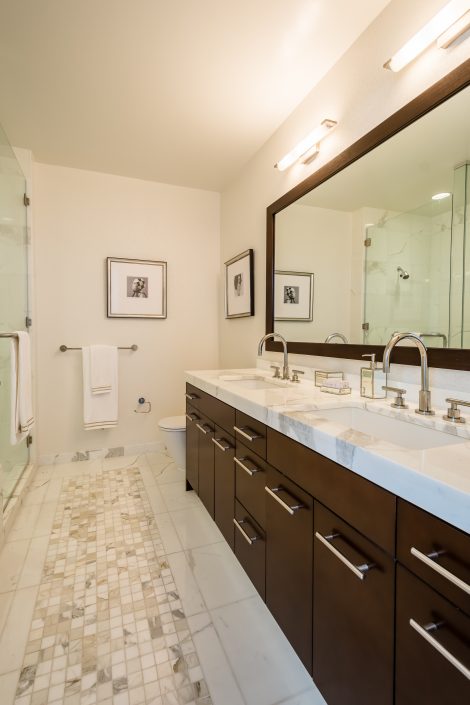 ---
More information on The Residences at the Ritz-Carlton
---
---