Hard Hat Tour: Jack & Jill
For the guys at Red Oak Development, rust never sleeps. Here's their latest Cor-Ten-clad project in East Kensington.
---
"When are you going to clean up the outside?"
That's what some East Kensington residents asked Red Oak Development principal Anthony Giacobbe about 2401 Emerald St., the crystal-like townhouse covered in Cor-Ten steel that was featured on Property right after Memorial Day.
Well, Red Oak is at it again, and East Kensingtonians are simply going to have to get used to rust-colored homes on their blocks.
This pair of trim townhouses at 1903-05 E. Arizona St. has been dubbed "Jack & Jill" because of their joined-at-the-hip character. And even though they're still a little ways from completion, they're already being marketed by Solo Real Estate, which is also marketing the Emerald Street property.
Because of their smaller size, these homes are priced below the one on Emerald Street, but they still go big on the amenities, cramming a lot onto their unusually narrow 12-foot-wide lots. And the narrowness of those lots led to an unusual construction decision that makes the insides of these homes stand out.
Giacobbe explained that the traditional side stairwell in the middle of the floor would eat up too much space and make it impossible to create rooms of a decent size on the upper floors. So, much as the upper-floor stairwell at 2401 Emerald was cantilevered over the sidewalk, the stairwells in Jack & Jill are up front, in a square, full-height skylit atrium that adds visual appeal and drama to the homes.
This then required a structural element that would stabilize the homes: a U-shaped steel beam just in back of the stairs. This beam, inserted to keep the homes from swaying from side to side, is all but invisible, announcing itself only via small wedges at the ceiling of the first floor.
The narrow width also led to an unusual configuration: each of the floors aside from the main floor, including the basement, have one bedroom and one bathroom on them. That was the only way Red Oak could build three-bedroom homes on these lots.
Jack and Jill have had their interior drywall installed, so some of the other unusual structural features of these houses are hidden from view. What you will see in the photos below, however, is the basic shape of two very distinctive houses to come.
THE FINE PRINT
(information below applies to both homes except where indicated)
BEDS: 3
BATHS: 3
SQUARE FEET: 2,177 (Jack), 2,129 (Jill)
SALE PRICE: $445,000
---
Inside Jack: 1903 E. Arizona St.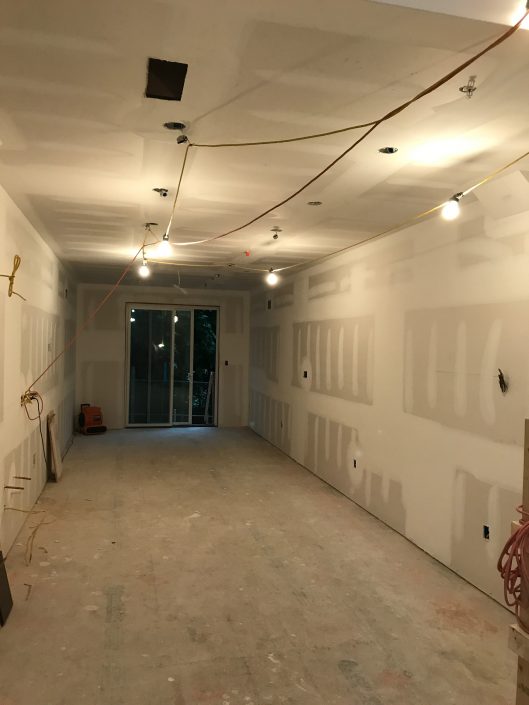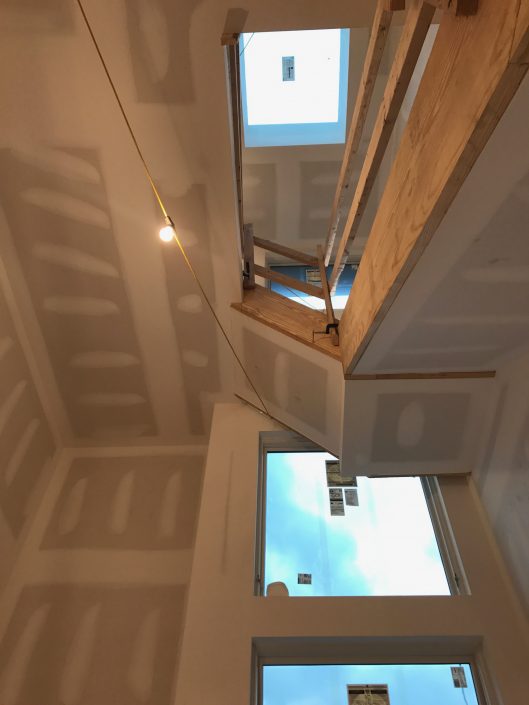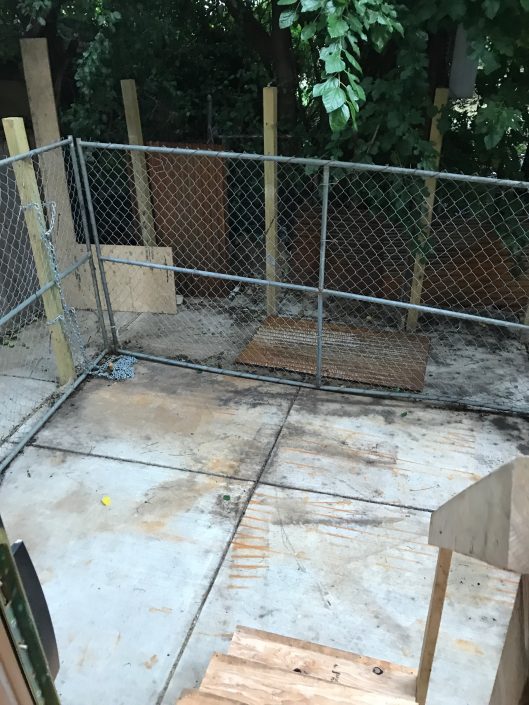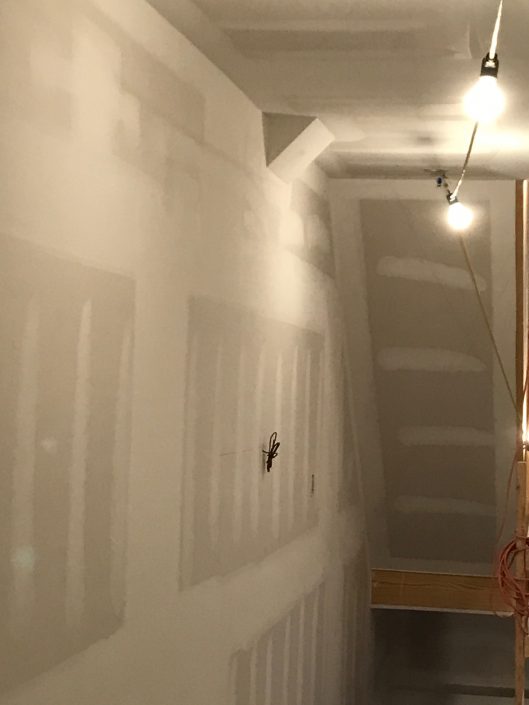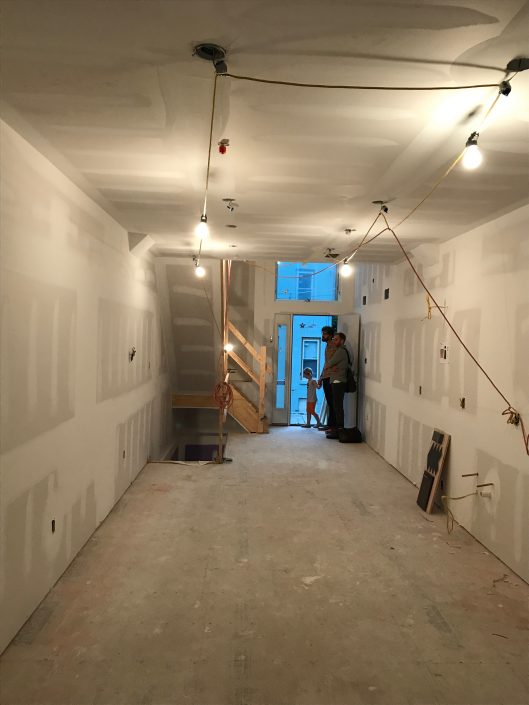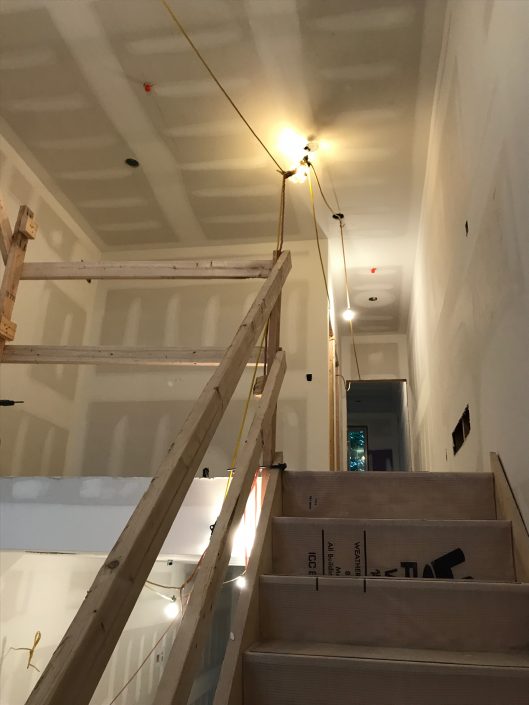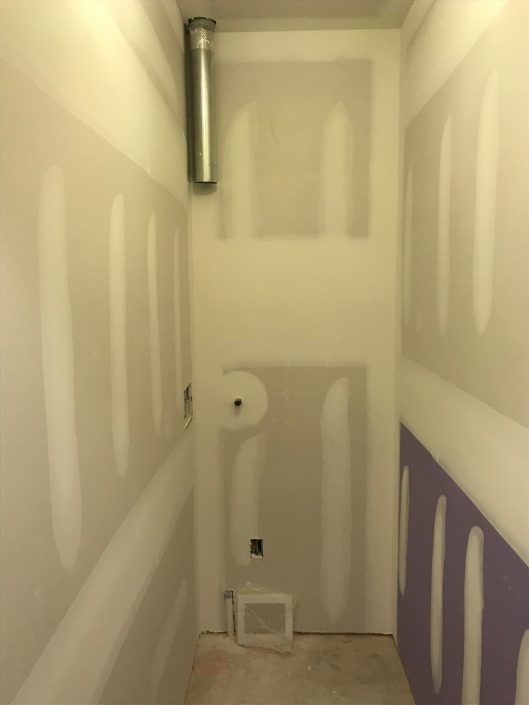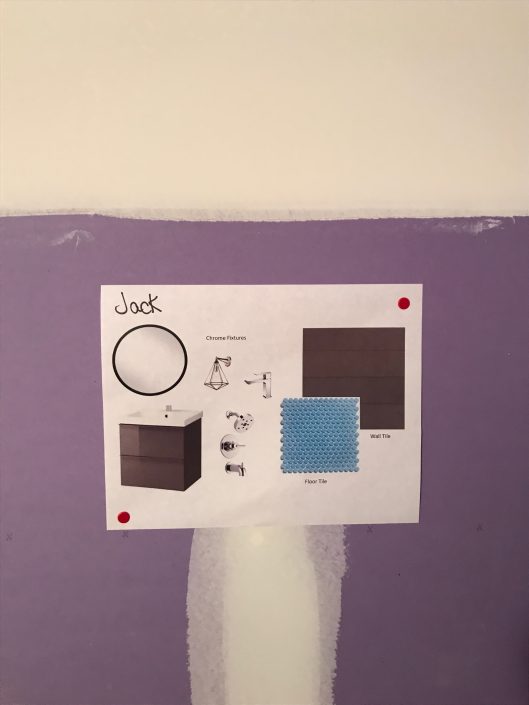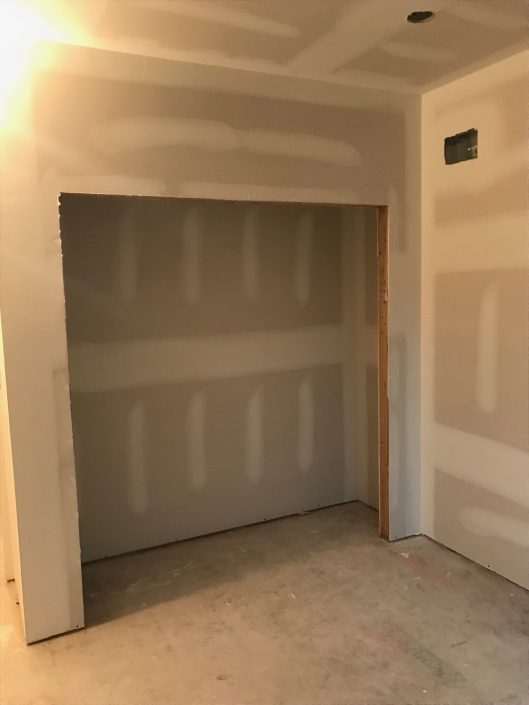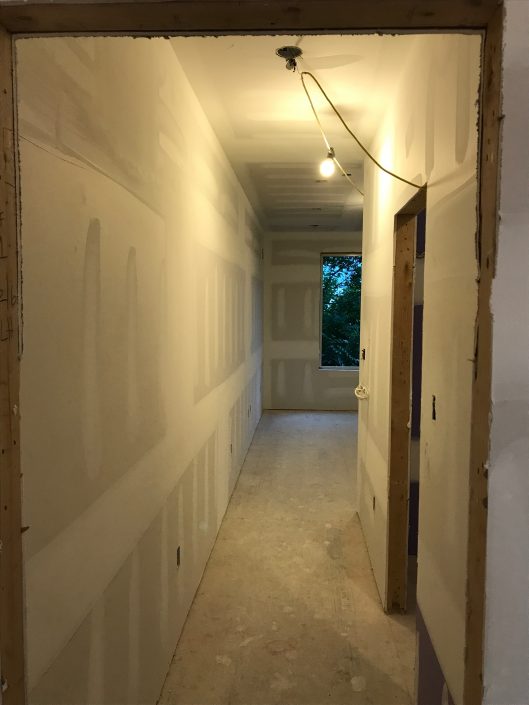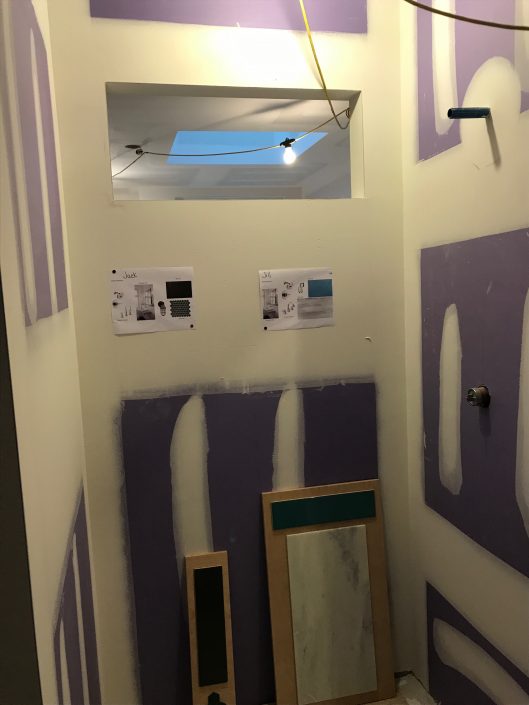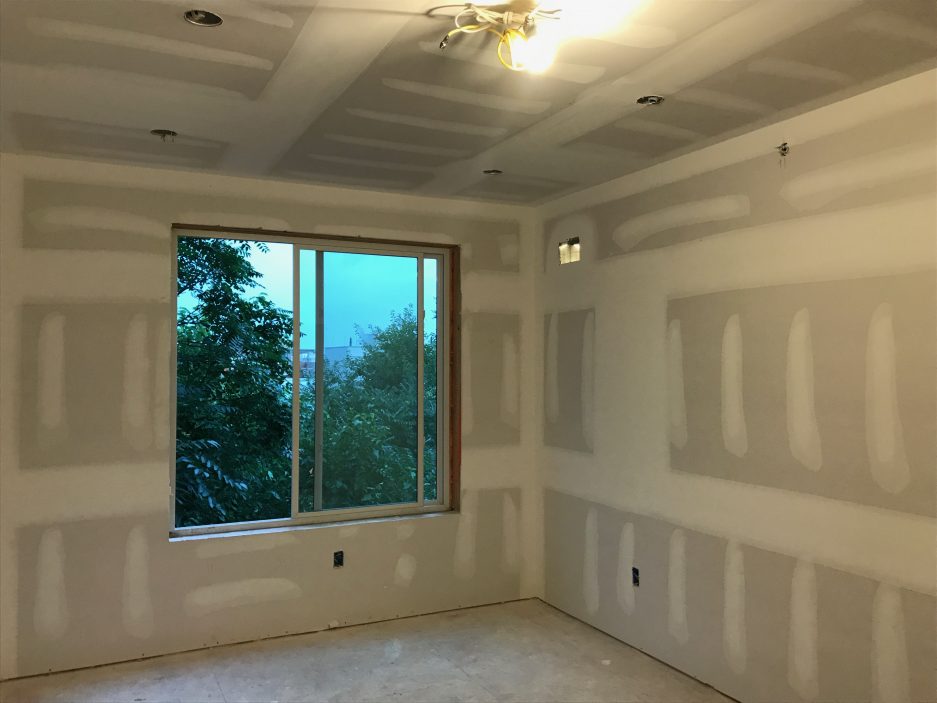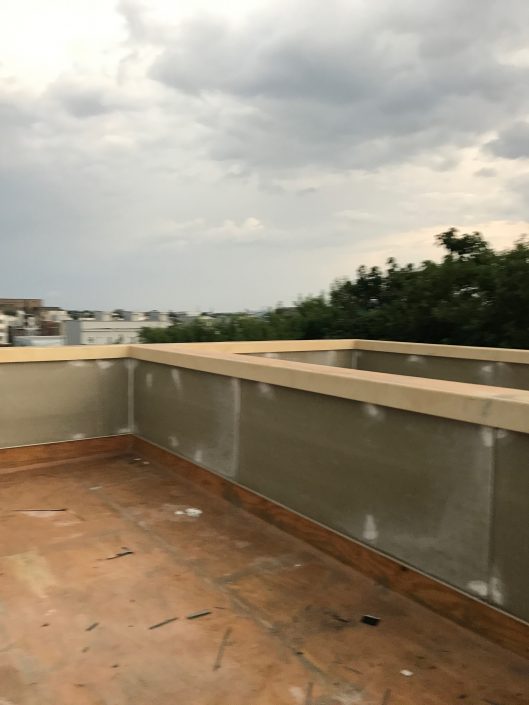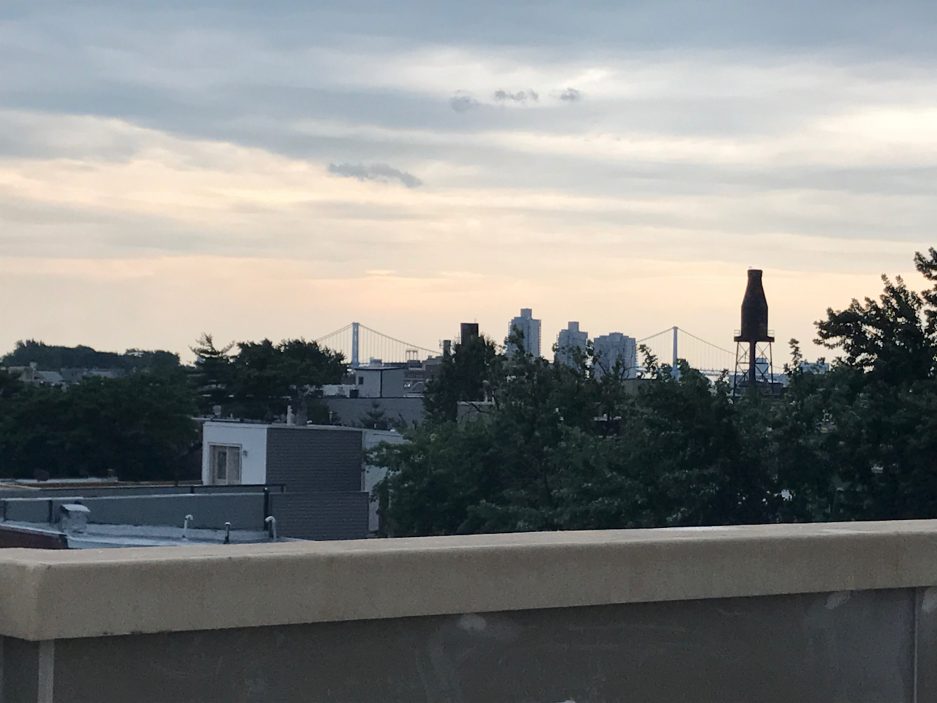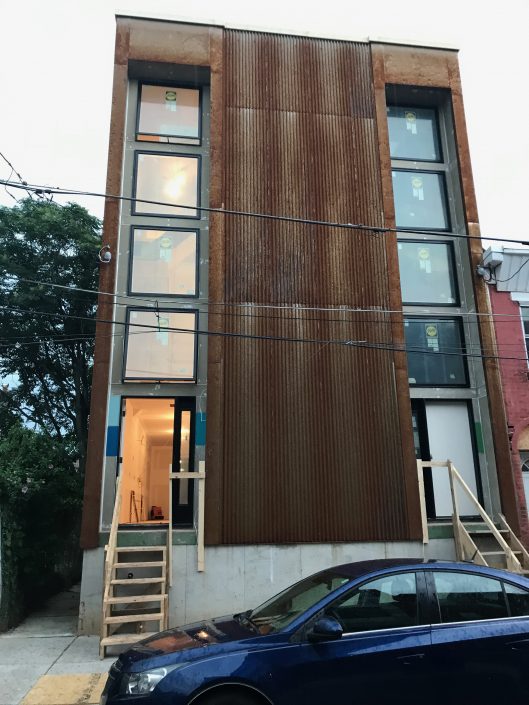 ---
1903 E. Arizona St., Philadelphia, Pa. 19125 (Jack) [Deborah Solo | Solo Real Estate]
1905 E. Arizona St., Philadelphia, Pa. 19125 (Jill) [Deborah Solo | Solo Real Estate]
Follow Sandy Smith on Twitter.
---
---