Hard Hat Tour: 6300 City Avenue
A building with class gets an update for our time in the first phase of a two-phase project.
---
I have a confession to make: even though they usually lack such amenities as balconies or gyms or community rooms, I think that apartment buildings built in the 1920s are the nicest around. They usually have large, sunny rooms and character newer units just don't have.
But along with those large, sunny rooms come cramped kitchens and outdated bathrooms. And so it was with pleasure that I accepted an invitation from Timothy Garrity at Copper Hill Real Estate to take a tour of work nearing completion on City Avenue at 63rd Street, just across from Overbrook Regional Rail station.
6300 City Ave., also known as Wynnewood Hall, is an English Gothic Revival apartment house dating to the early 1920s. An affiliate of Dempsey Development and Brokerage called 6300 City Line DP Partners LP bought the building and the parking lot next to it from St. Joseph's University in March of last year for $3.25 million, according to a report in The Philadelphia Inquirer.
According to that same report, the partnership plans on erecting a new building on that parking lot, but Garrity explained that their plan now is to wait until this building is completed and leased before proceeding with the second phase of the project. The first phase, renovation of the building that St. Joe's had been using as student housing, is well on its way towards completion.
This building's renovation has gotten rid of the cramped kitchens, and while the bathrooms are still compact, they've been updated with new fixtures and vintage-style tile tub enclosures. In a few places, it's even left some brick walls exposed for an extra touch of style.
This building will contain 56 units in all: 12 studio apartments and 44 one-bedroom units. The only amenities in this building will be a laundry room and a basement lounge with a big-screen TV. The studios all rent for $1030 per month, and the one-bedroom units range from $1255 to $1505 per month, depending on layout and location. Garrity couldn't state this for certain, but he speculated that additional amenities would be contained in the new building.
When I visited the property on June 1st, two model apartments had already been fitted out, and the fourth-floor apartments were close to move-in ready. The photos below show how the developer has updated the units while preserving their classic character. As a bonus, Garrity provided photos from before work got under way in earnest; these help highlight the degree of transformation that's taking place inside.
---
Wynnewood Hall: Before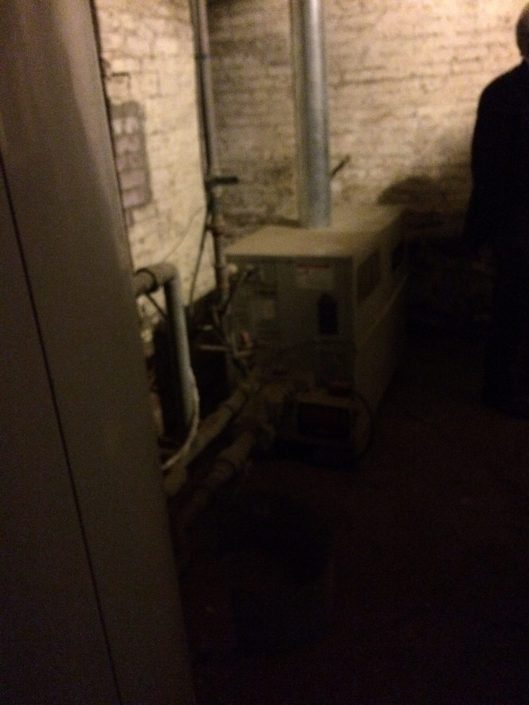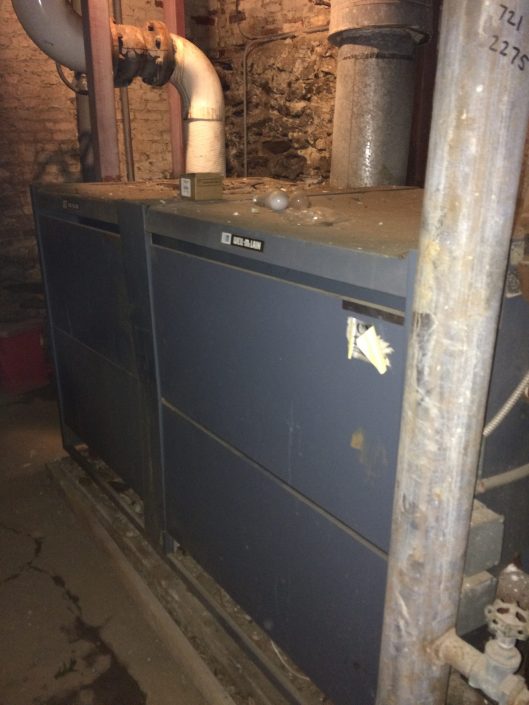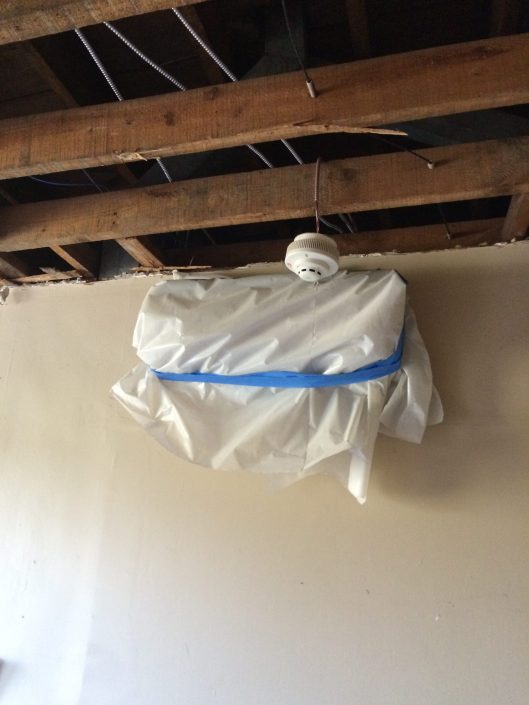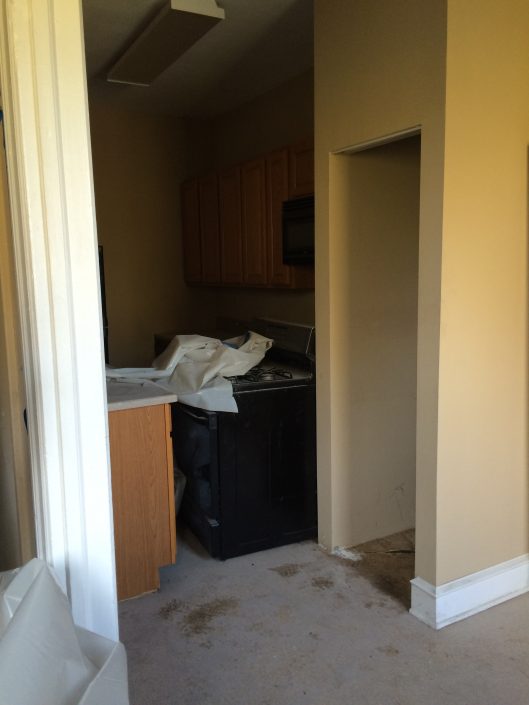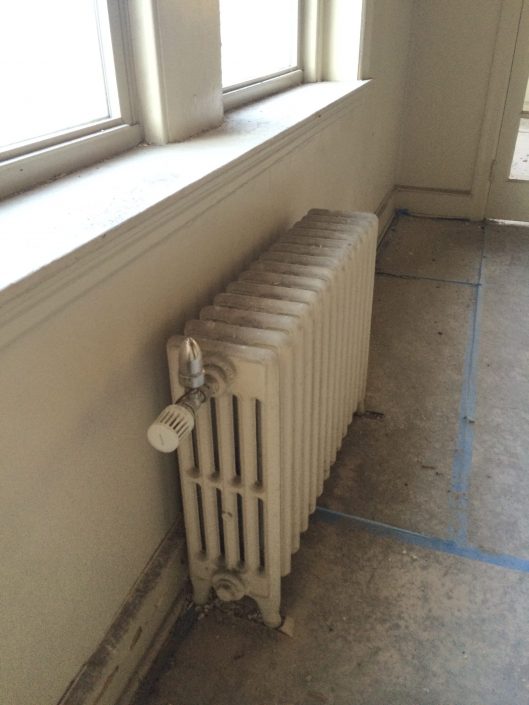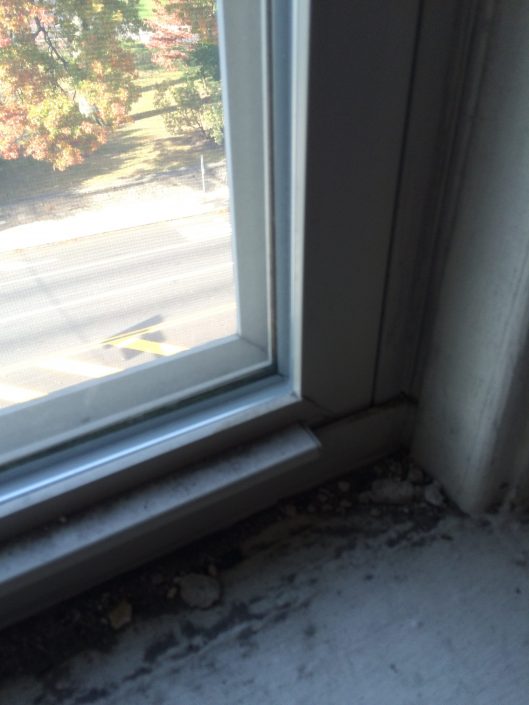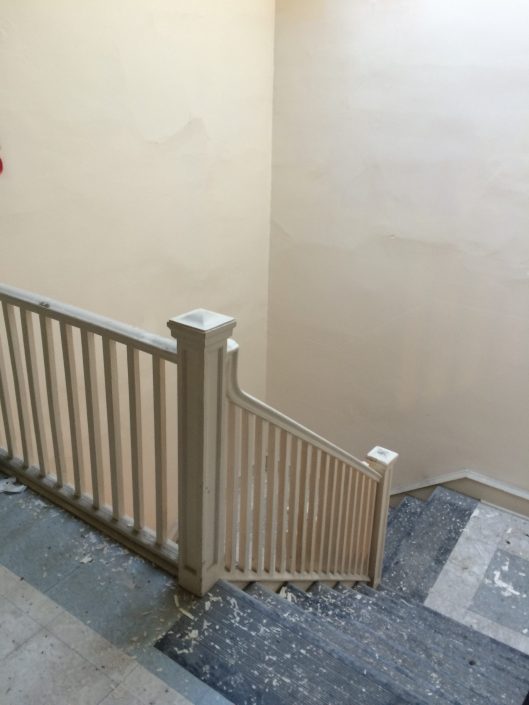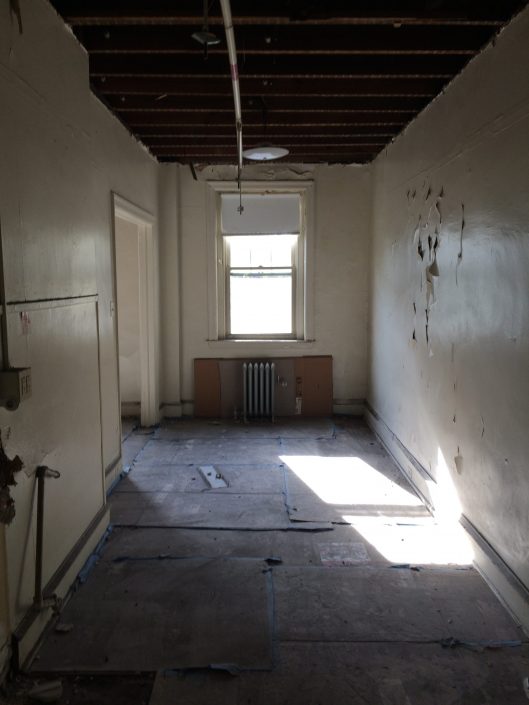 ---
---
6300 City Ave.: The Renovation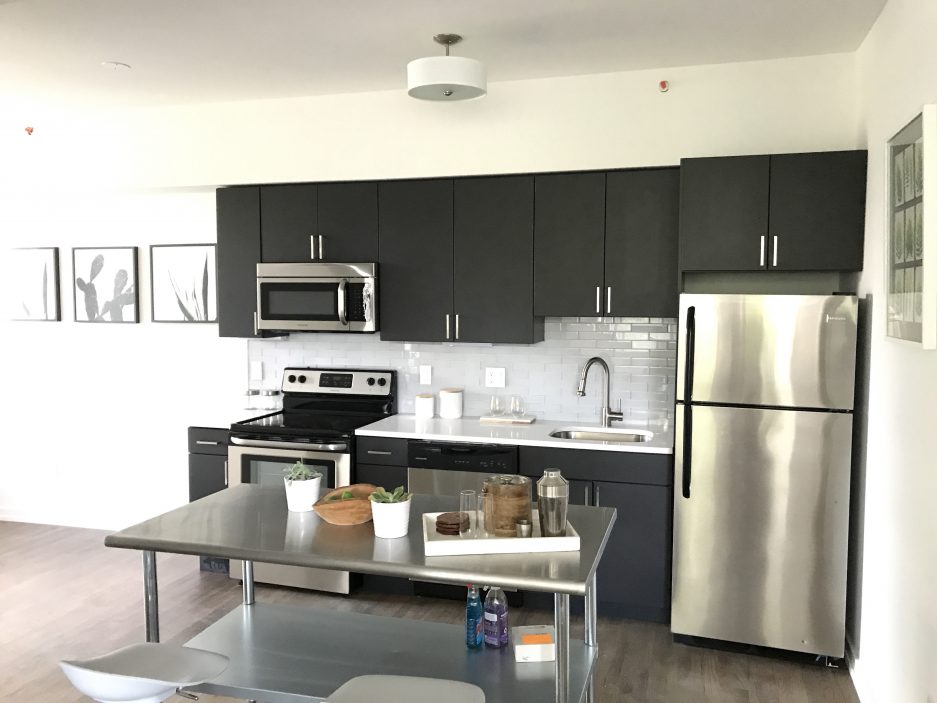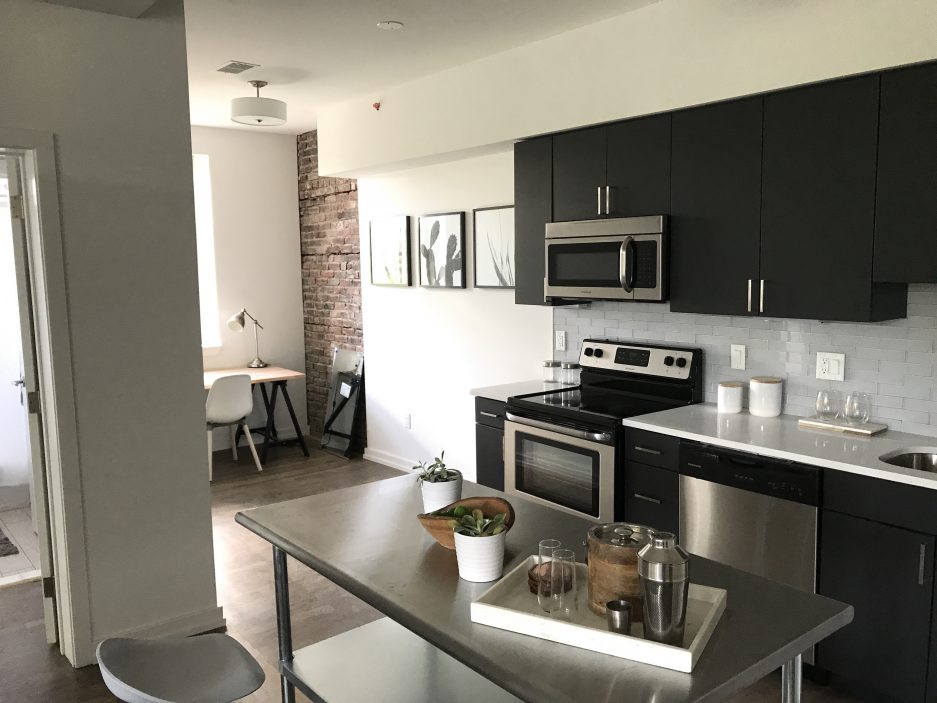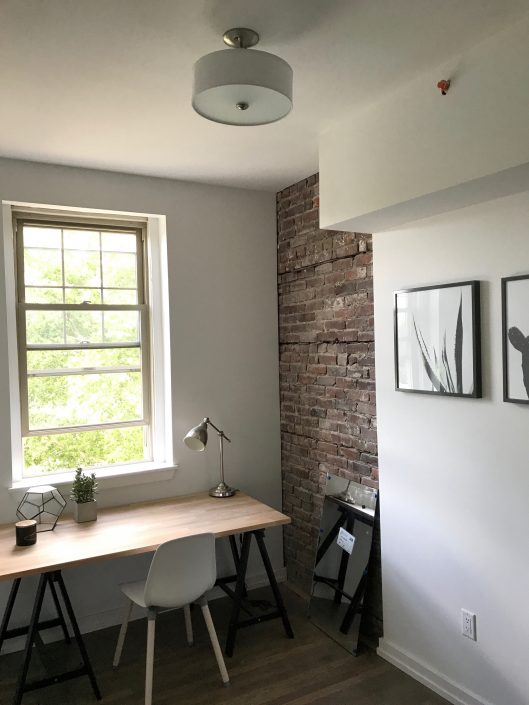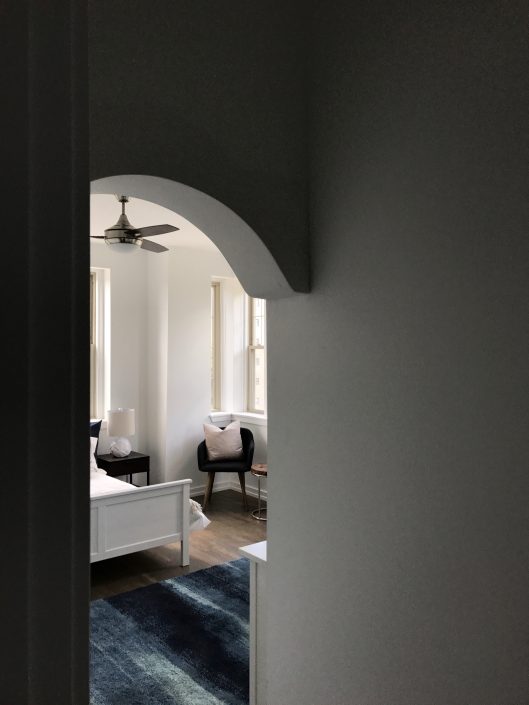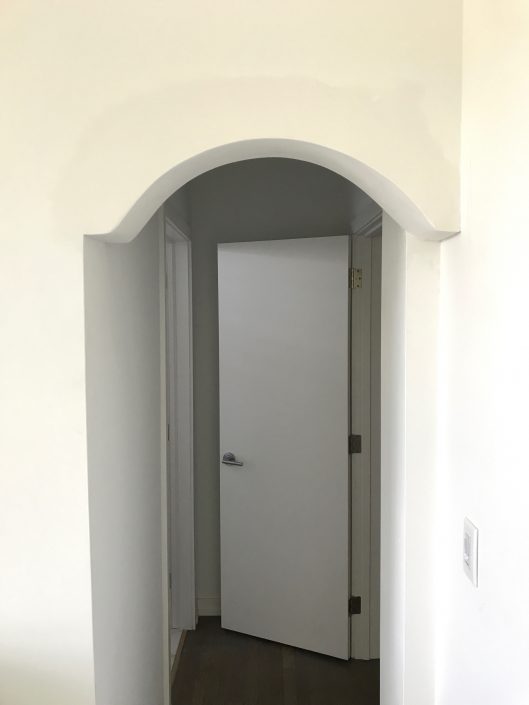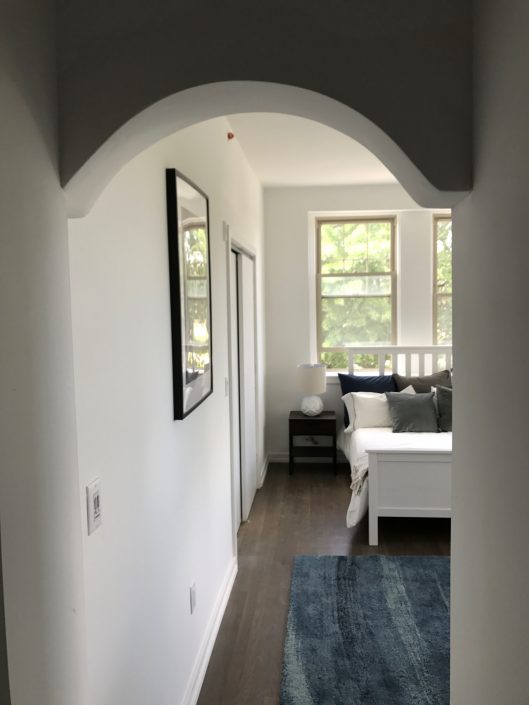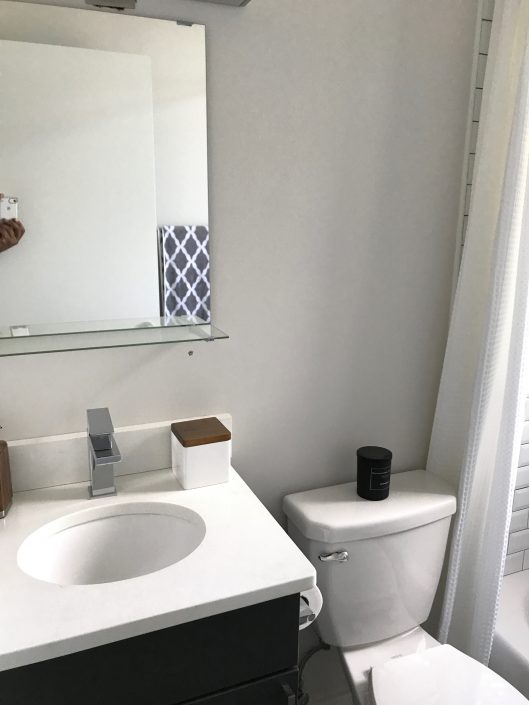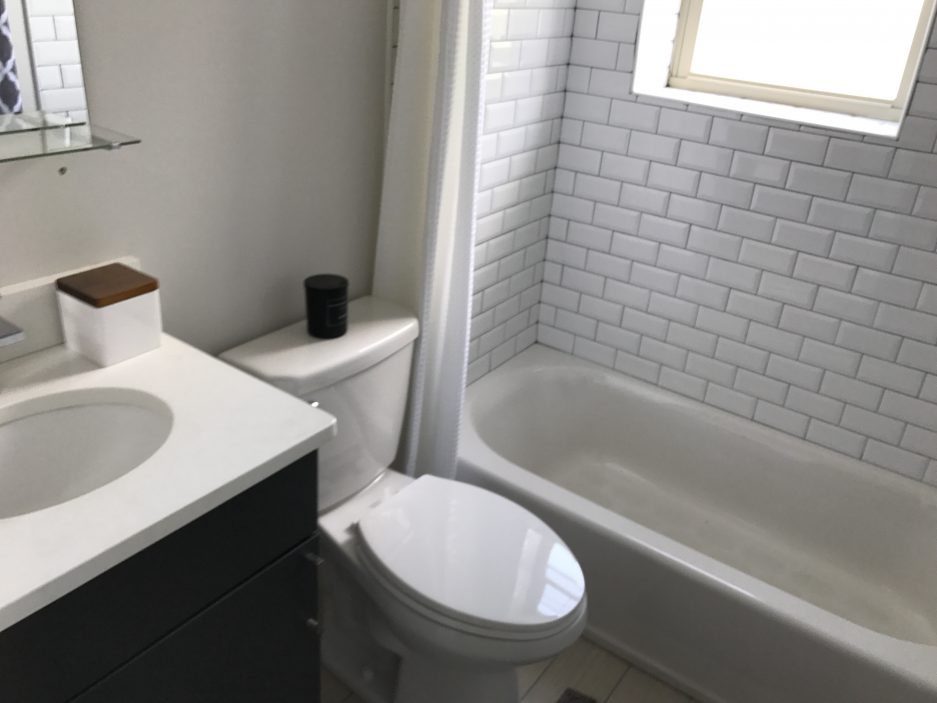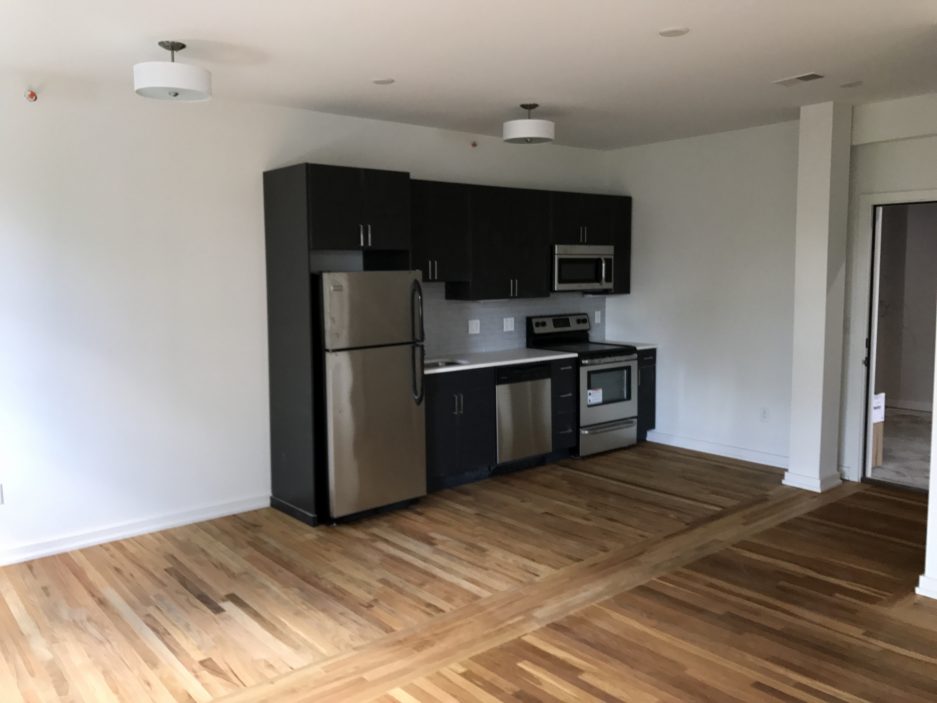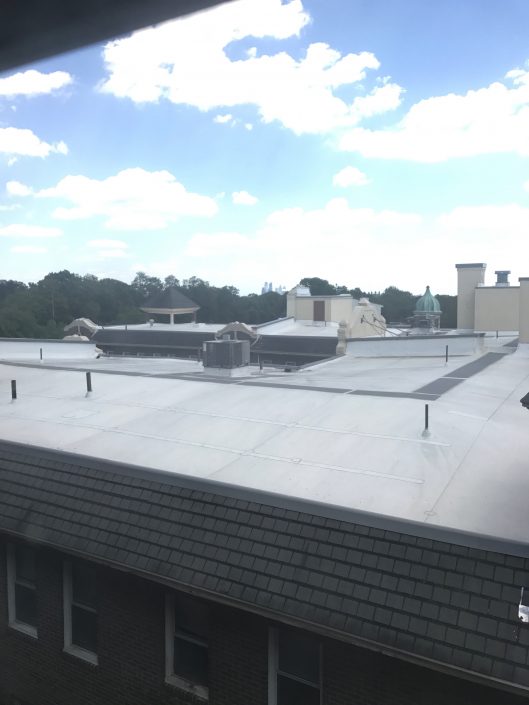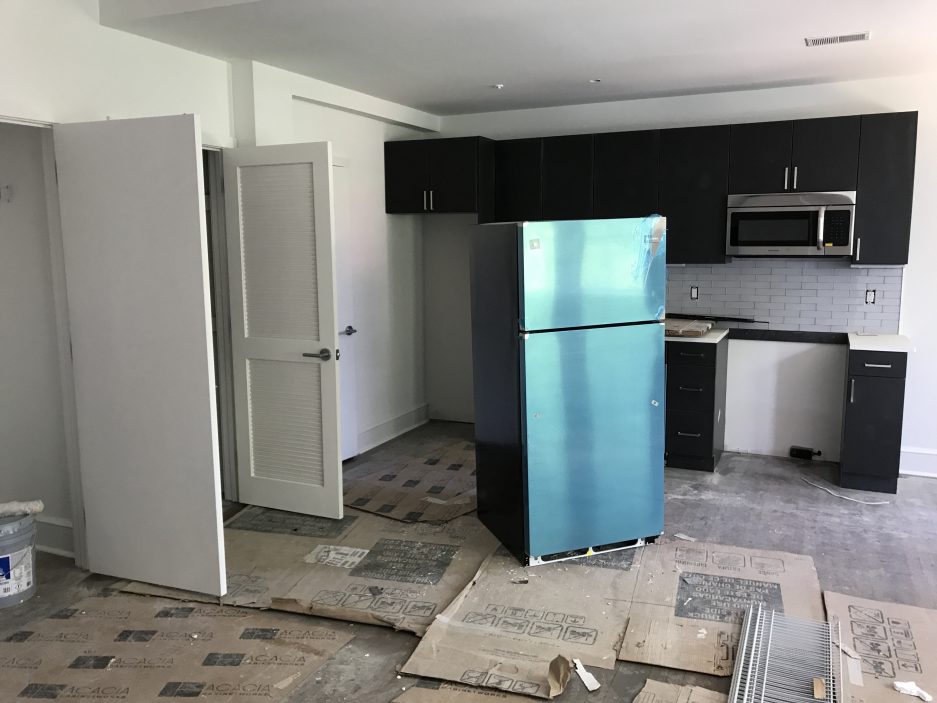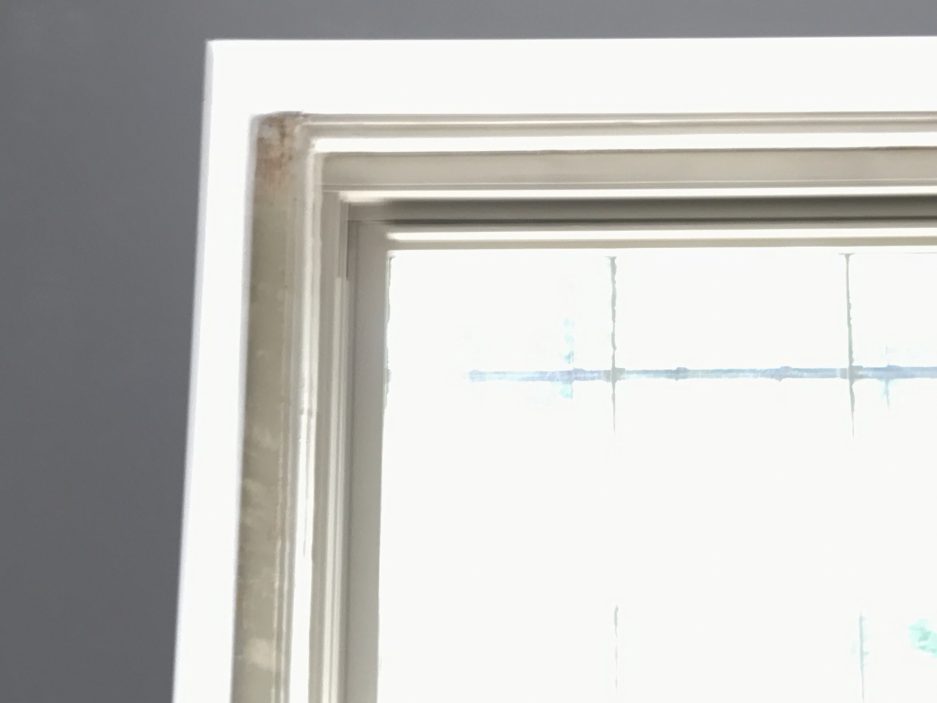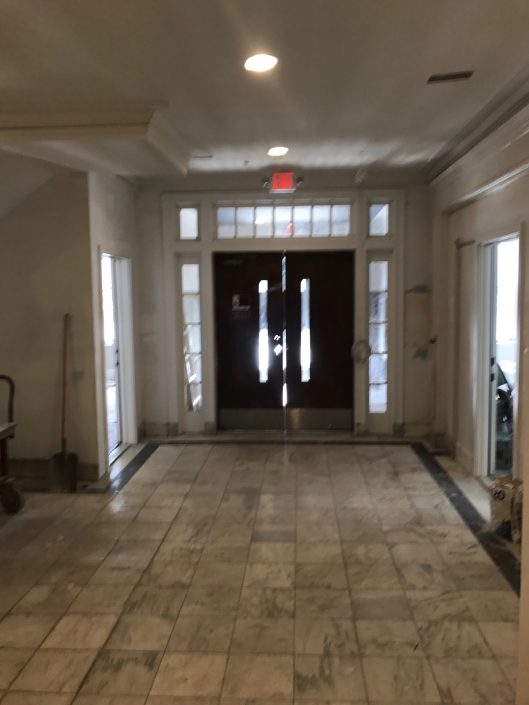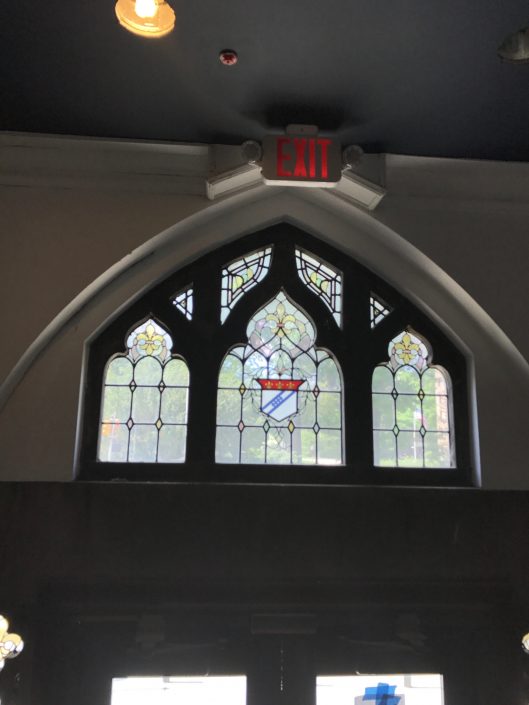 ---
Follow Sandy Smith on Twitter.
---
---